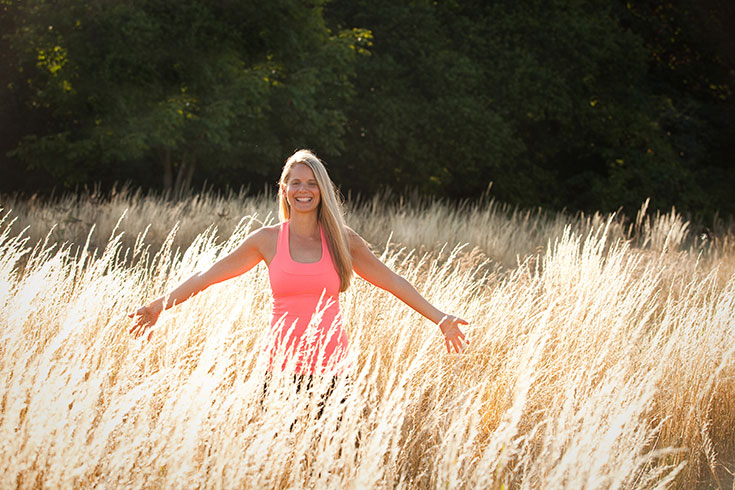 We all know about the importance of self care but how do you put it into practice when life is so BUSY?
Here are five simple and effective ways you can bring self love into your day.
1. Develop Your Ability To Listen
Take the time to be fully present with your partner, friends, colleagues or whoever you are in conversation with. So often we are semi listening while at the same time checking email, watching TV or just thinking about something else. Developing your ability to listen is a life changing skill. Watch how much more connected you feel to the people around you. It will teach you to live more from your heart rather than your head and that is the ultimate form of self love.
2. Take a Yoga Class
Yoga focuses on the mind body connection. It nourishes your internal world and while it makes your body toned and flexible the most profound benefits are seen in how it changes the way you feel about yourself. From the safety of your mat, you learn to love yourself. It is a journey of self discovery. You learn about your insecurities, fears, limiting beliefs and how to overcome them.
3. Take A Long Hot Bath
Allow yourself to fully let go and slow down. These two things can be very challenging and it's not until you relax that you realise how much your body needs it. It calms your mind and your nervous system and is extremely beneficial to your health. Don't underestimate the power of something as simple as taking a bath.
4. Get Enough Sleep
Try to get seven or eight hours of good quality undisturbed sleep. When you wake up feeling refreshed you approach the day as the best version of yourself. Sure there will be times when your sleep is disturbed but make a commitment to get to bed earlier every night and make sleep a priority. Your health and happiness will shift in a big way!
5. Stop Feeling Guilty
So many women feel guilty for taking time out of their day to go to yoga or practice another form of self care. I always say 'It's selfish NOT TO practice daily self love'. When you nurture yourself on a deep level, you're choosing to show up in the world as the best version of yourself. You're no good to anyone when you are exhausted, overwhelmed and resentful of all your responsibilities and commitments. When you look after yourself and take time to focus purely on YOU, you have much more love to give.
Your task for this week is to pick one of these five tips and implement it into your schedule. Let me know in the comments below which one you choose. It's always best to start with baby steps and grow from there.
As always thanks so much for being here. Your commitment to living your best life inspires me daily.
Love Casey xx
ps – Do you know someone who needs to bring more self love into their life. Please forward this onto them right now.