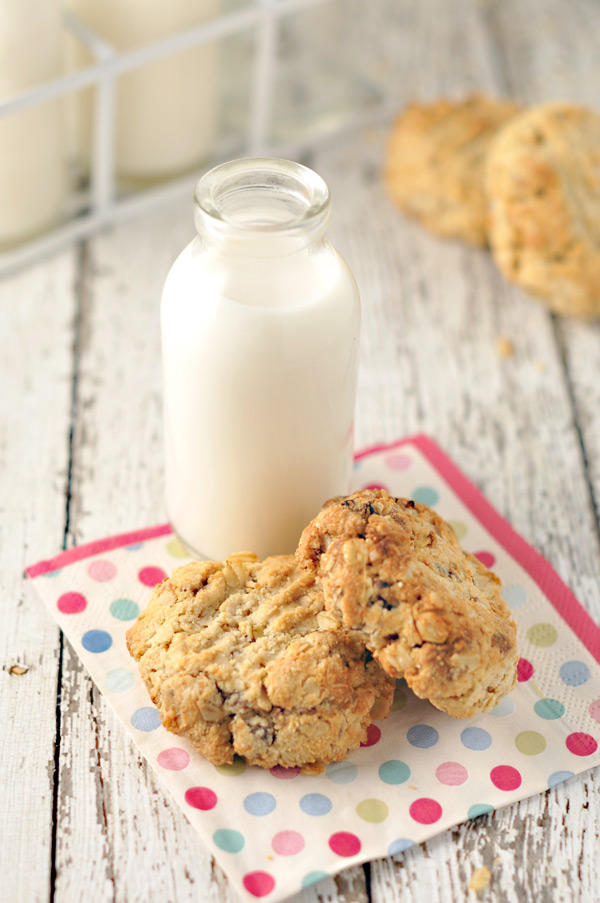 I definitely had my hand in the cookie jar over the weekend. These cookies are to die for! Normally I'm not a massive cookie fan, but when it came to these, I had to muster all my self-discipline to stop from having a fourth in one day!
They are made with almond flour which keeps them lovely and moist and perfect for those of you who have a gluten free diet. They are free of refined sugar but are wonderfully sweet from the dates and coconut. There is a subtle undertone of ginger, which works perfectly with the almonds and dates.
If this isn't enough to convince you that you want these cookies in your life, you can have them on your table in 20 minutes and there will only be one bowl to wash up. Perfect! I call it hassle free baking with a delicious treat at the end.
I spent last Sunday at Kew Gardens. For those of you who don't know it, it's an amazing botanical garden in South West London. One of my goals since going part time at my job is to spend more time in nature. Working in an office full time, it's easy to lose touch with the wonder of the world outside. We went for a beautiful walk around the gardens and I took the time to notice things like the bees buzzing around pollinating the flowers, the patterns on the butterfly's wings and the beauty of all the wonderful coloured flowers. These simple things are giving me so much joy at the moment!
I took some of these cookies to snack on throughout the day and at one point while napping in the sun, I woke to find a cheeky rogue goose trying to get at them while foraging for food. Unluckily for him, I caught him just in time. Though usually one to love sharing my creations, this time they were just too delicious to part with!
If you're a cookie lover or just looking for a healthier snack that also tastes like a treat, give these cookies a try. I know you'll love them, and best of all, your body will love them too! Enjoy! xx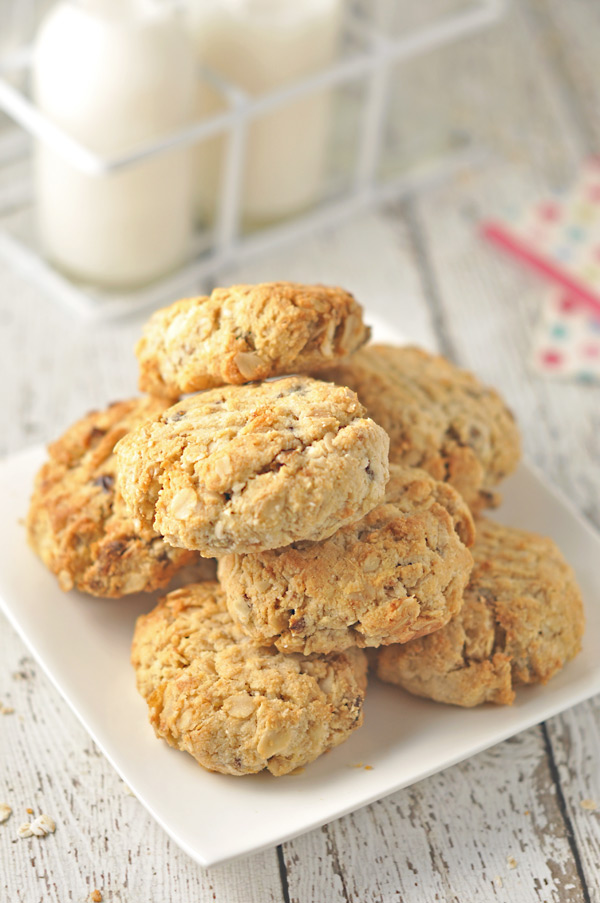 Almond, Date and Coconut Cookies
Ingredients
2 cups almond flour
1 cup oats
1 teaspoon baking powder
1 teaspoon desiccated coconut
½ cup coconut oil, melted
2 tablespoons maple syrup
2 tablespoons almond milk
½ cup dates, pitted and chopped
1.5 teaspoons fresh ginger, grated
1 teaspoon ginger powder
Directions
Preheat oven to 180 degrees Celsius or 356 Fahrenheit
To a large mixing bowl, add almond flour, oats, baking powder and desiccated coconut. Stir to mix everything together
Remove the pits from the dates and chop into smaller pieces
Add dates to the dry ingredients and mix until well combined. If the dates clump together, use your fingers or a fork to break them up so they are evenly distributed throughout the mixture
Add fresh ginger and ginger powder to the mixture and stir to combine
Add coconut oil, maple syrup and almond milk and mix until well combined
Form mixture into balls and then flatten down with a fork or the back of a spoon
Place cookies on a tray lined with baking paper and bake for 12 minutes or until slightly golden on top
Store at room temperature