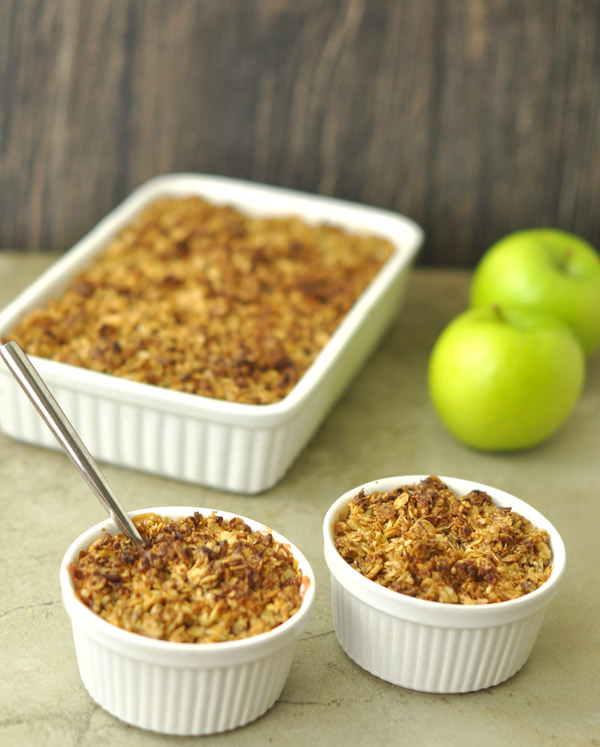 Homemade apple crumble makes my house smell amazing! It's almost worth making it just for the smell. There is just something so homely about apples stewing in the kitchen. It makes me dream of life in the countryside, picking apples straight from the tree.
I learnt to make apple crumble at a young age and I've adapted it over the years to make it a healthier option. It's free of refined sugar and the crumble on top is free of butter and processed flour. Green apples are stewed with vanilla and cinnamon and topped with a delightful oat and almond crumble.
A generous helping of blackberries are mixed in with the apples which is such a wonderful addition to the crumble. Don't skimp on the blackberries, it's best if you get one with every mouthful.
It's simple to make and is perfect for a Sunday evening at home with the family or it's great to serve to guests with a little custard or ice cream.
Or if you're like me and love cold leftovers, then eat it the next day straight from the fridge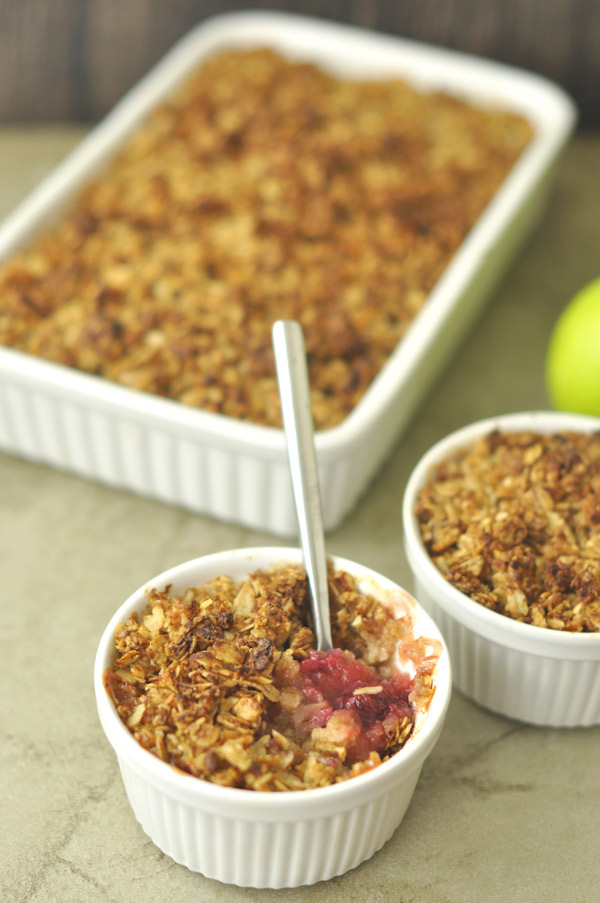 Apple & Blackberry Crumble
Ingredients
8 apples, peeled and chopped
½ cup blackberries
1 teaspoon cinnamon
½ teaspoon nutmeg
½ teaspoon vanilla
¼ cup water
1.5 cups oats
½ cup almonds, pulsed to a fine grain
¼ cup coconut oil, melted
¼ cup honey
Directions
Preheat oven to 180 degrees celsius
Add apples to a saucepan with ¼ cup of water, cinnamon, nutmeg and vanilla. Put on a low heat and gently stew the apples for around 40 minutes
Add oats, ground almonds, coconut oil and honey to a large bowl and mix well to ensure the oats are covered evenly with the wet ingredients
Pour apples into your chosen dessert dish and spread evenly
Carefully place blackberries over the apples
Pour oat and almond crumble over the top of the apples and bake in the oven for around 30 minutes or until crumble starts to turn golden and crispy