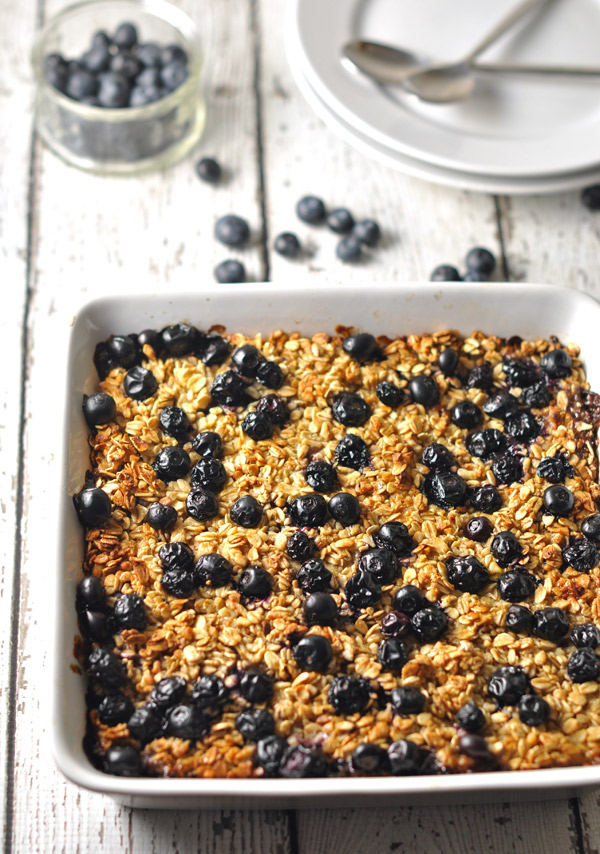 I've got something special for you guys today! This Apple & Blueberry Baked Oatmeal is so delicious, it will bring a smile to your face even on the coldest and darkest of mornings. I hope you love it as much as I do!
Breakfast is one of my favourite meals of the day but I usually eat it much earlier than my body desires because I eat before I leave for work. My new breakfast regime however is to have a fresh vegetable juice first thing in the morning and then mid-morning I whip out this baked oatmeal to eat at work. It brings me so much joy! It's the little things in life right

Every morning it's like a little gift. What could be better than a tasty breakfast where all the work has been done the night before!
This oatmeal is layered with apples and blueberries and baked until golden. If you struggle to get yourself out the door on time in the morning, this baked oatmeal might be your saviour. It's also perfect to eat on the weekend with a big cup of tea and a good book!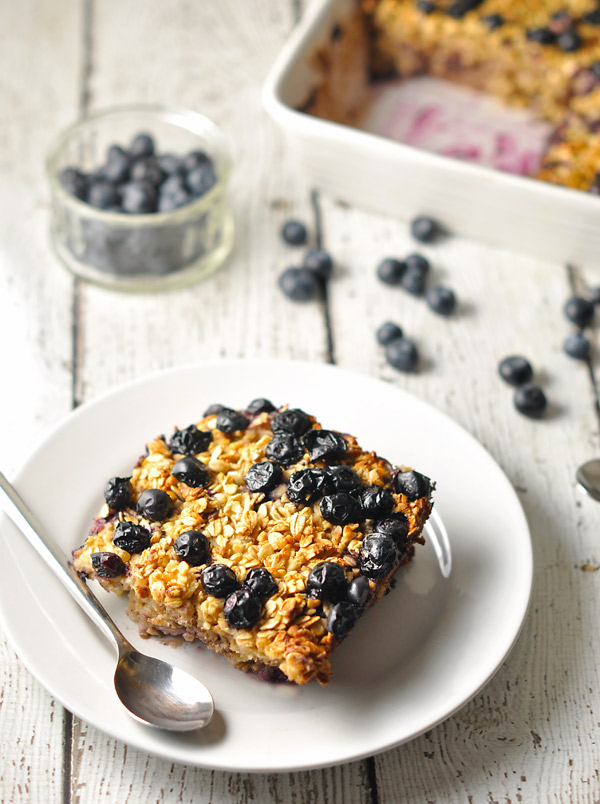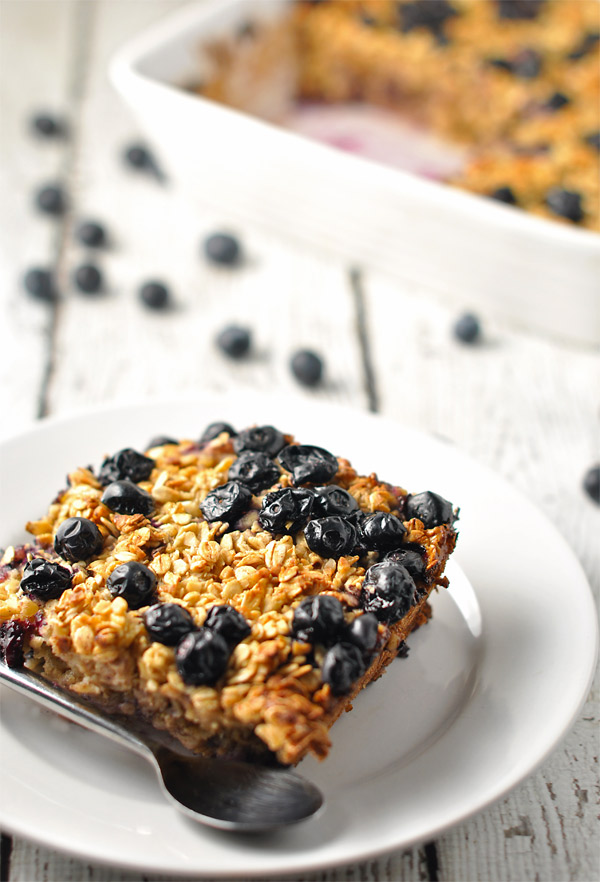 Apple & Blueberry Baked Oatmeal
Ingredients
2 cups oats
¼ teaspoon baking soda
1 teaspoon cinnamon
½ teaspoon nutmeg
½ teaspoon vanilla
½ cup almonds
1 apple, thinly sliced
1 cup blueberries
¼ cup honey
1.5 cups almond milk (or your favourite milk)
1 egg
Directions
Preheat oven to 180 degrees Celsius or 356 degrees Fahrenheit
Add oats, baking soda, cinnamon, vanilla and nutmeg to a mixing bowl and stir to combine
Add almonds to food processor, pulse until you have small pieces and add to the bowl with the other dry ingredients
Place sliced apples along the bottom of an oven proof dish and sprinkle half of the blueberries over the top of the apples
Pour oat mixture into the dish and spread evenly
Add honey, milk and egg to a bowl and whisk to combine
Pour liquid ingredients evenly over the oats to ensure they are all soaked
Sprinkle remaining blueberries over the top
Place in the oven and bake for 45 minutes