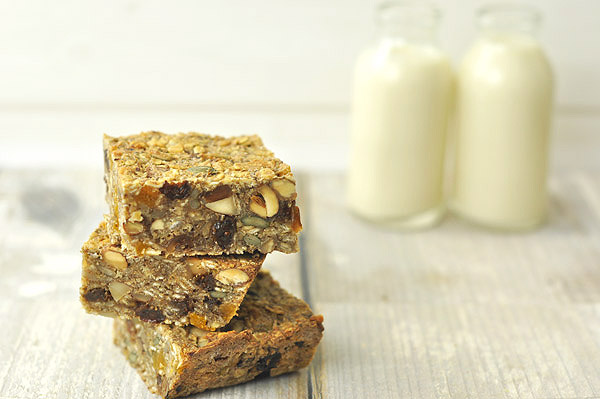 Crunchy apricot muesli bars were one of my favourite lunch box additions when I was a kid. I used to pick the little round apricots balls off the top and eat those first. I always regretted it, after that I was left with a plain old oat bar. I never learnt my lesson, I enjoyed the instant gratification.
Now that I'm older and wiser and make my own granola bars, I can include as many apricots as my heart desires. These are packed full of goodness with an assortment of nuts and seeds and sweetened with honey and homemade applesauce.
These are perfect for a mid-morning snack, after a workout, or to take on picnics and hikes. They can be easily adapted to include your favourite nuts and dried fruits.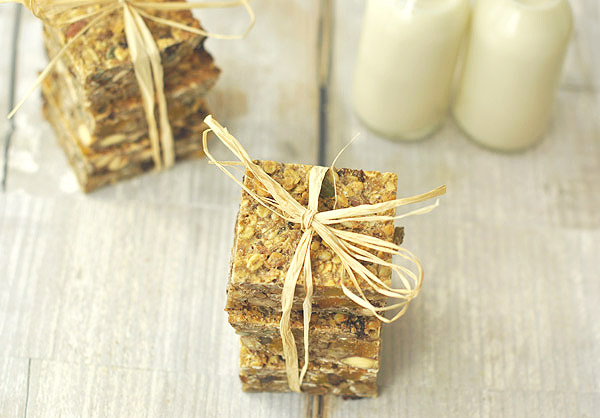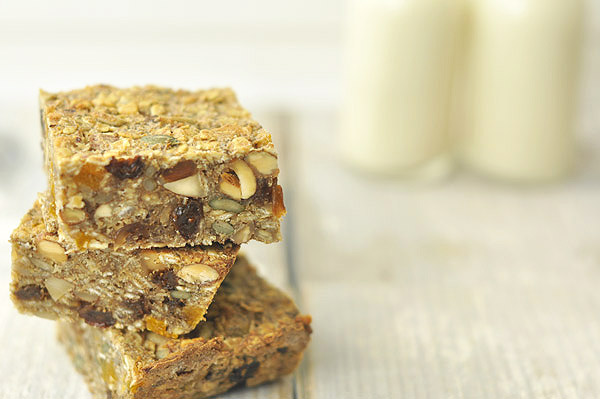 Apricot Granola Bars
Ingredients
2 cups oats
¾ cup whole wheat flour
1 tablespoon Chia seeds
2 tablespoons wheat germ
½ cup walnuts, chopped
½ cup almonds, chopped
½ cup apricots, chopped
½ cup raisins
3 tablespoons pumpkin seeds
3 tablespoons sunflower seeds
1 teaspoon cinnamon
¼ cup coconut oil
½ cup honey
2 tablespoons peanut butter
1 cup soya milk (or your favourite milk)
¼ cup apple sauce
Directions
Preheat oven to 180 degrees celsius
Spread walnuts and almonds on a baking tray and roast for 8 minutes
Add dry ingredients to a large mixing bowl (oats, whole wheat flour, chia seeds, cinnamon, wheat germ, pumpkin seeds, sunflower seeds and raisins)
Roughly chop roasted nuts and apricots and add to the mixing bowl with the dry ingredients
Add coconut oil, peanut butter and honey to a saucepan on a low heat and stir until melted and well combined
Add the heated liquid mixture along with the milk and applesauce to the dry ingredients and stir until well combined
Line a pan with parchment paper and pour the mixture in, pressing it down firmly until it is well compacted and even
Bake in the oven for 30 minutes
Once cooled for around 10 minutes, lift out the parchment paper and leave to cool on the roasting rack
Cool further in the fridge before cutting into squares