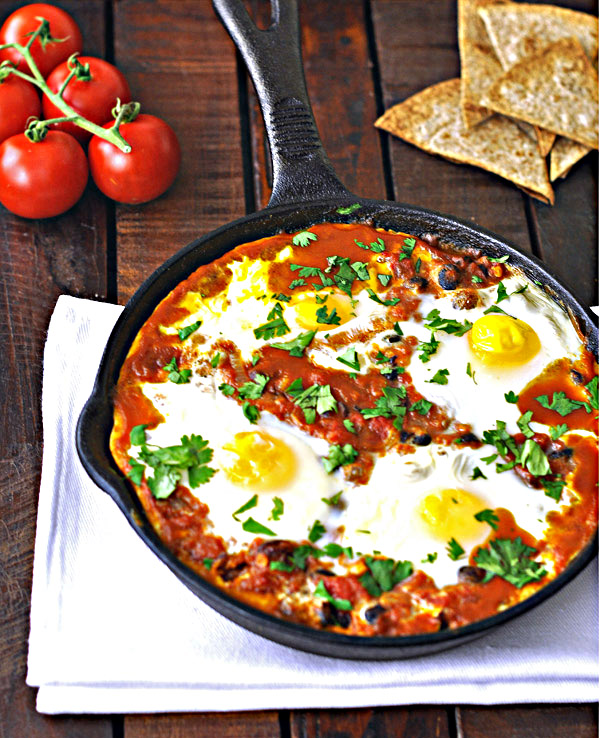 Baked Eggs are the new hit in my household. Every time I ask Mark what he fancies for dinner he says Baked Eggs. I can't figure out if that's the only thing he can think of or if he really loves them that much!
We usually eat these for dinner but they would work wonderfully for breakfast or brunch.
Tomatoes, black beans and spices form the wonderful sauce that the eggs are baked in. It's then sprinkled with fresh coriander to add an element of freshness.
These baked eggs are a hearty and earthy dish that is perfect if you're looking for a substantial meal. I often make this after Mark's been training and in need of a big meal to help give his body some much needed energy and fuel. It's loaded with protein so it's great after a big workout!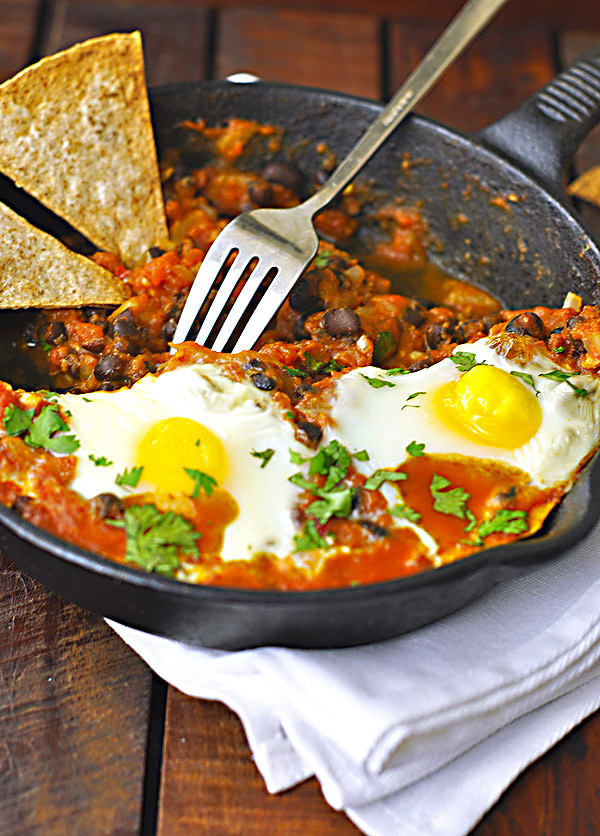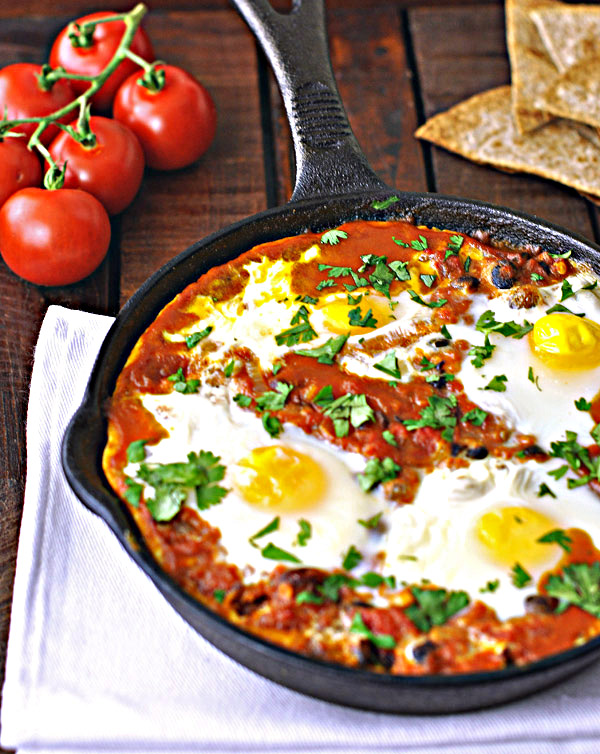 Baked Eggs
Ingredients
4 eggs
1 teaspoon coconut oil
1 400g tin diced tomatoes
1 400g tin black beans, drained and rinsed
1 white onion, diced
3 cloves garlic, minced
1 chilli, finely chopped
1 tablespoon cumin
1 teaspoon paprika
½ teaspoon cayenne pepper
1 handful fresh coriander
Salt + Pepper, to taste
Directions
Preheat oven to 180 degrees celsius
Add onion, garlic and chilli to a skillet or oven proof dish and fry in a small amount of coconut oil for around 5 minutes or until onion has turned translucent
Add cumin, paprika and cayenne pepper to the onions and mix well
Add tomatoes and black beans and cook for 10 minutes
Season with salt + pepper
Make four little wells in the sauce to place the eggs
Crack eggs one by one into a ramekin or small bowl (this makes is easier to pour into the skillet
Pour eggs into the wells and bake in the oven for around 15 minutes
Once cooked, sprinkle with fresh coriander and serve