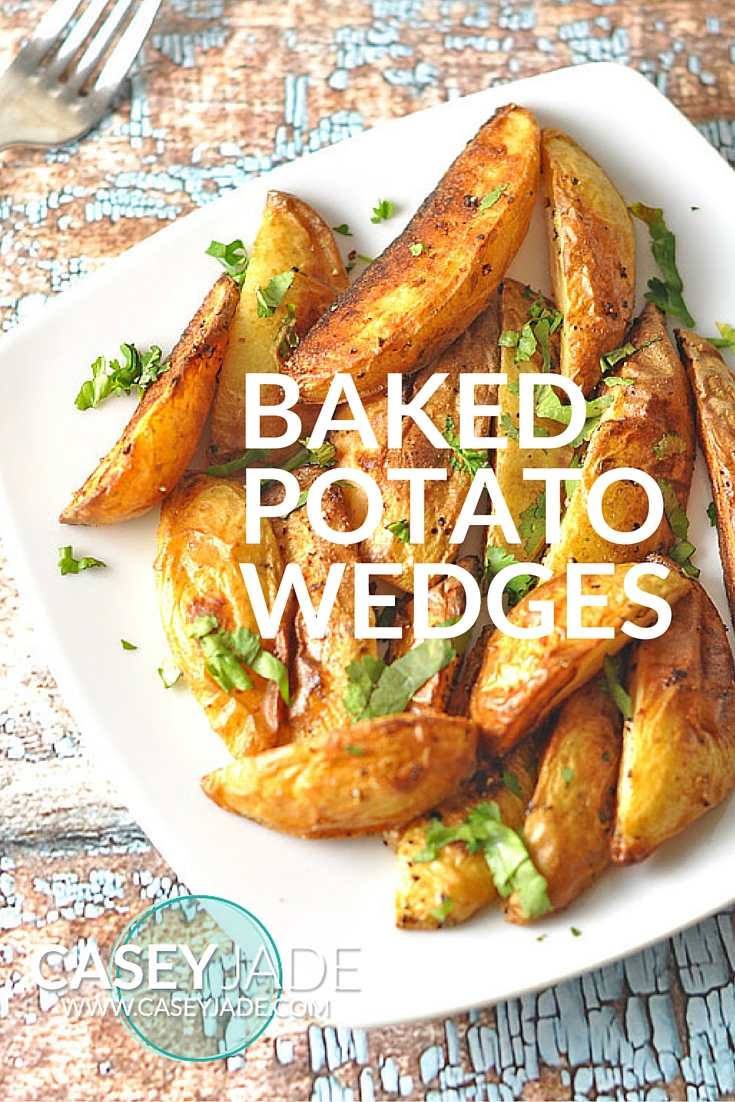 Potatoes often get a bad rap for being quite fattening but the more I've delved into it, I've discovered it's not true. The problem is the way people are eating them. The most popular options are chips that are deep fried in nasty amounts of oil or mashed with loads of butter and cream. If potato is cooked the right way, it is low in calories and full of vitamins and minerals.
When you are eating healthy plant based meals, the key is to eat enough. If you are constantly feeling hungry, that's no fun at all and it's no good for your body either. Some days, especially during winter, or when exercising a lot, you might find that your body will need more starchy and filling vegetables. Potatoes cooked this way are a great healthy option.
These potato wedges couldn't be simpler to make! The most difficult part is being patient while they cook. You will have read in some of my other posts that I generally choose sweet potato over regular potatoes as I find the flavour more complex but with some seasoning and herbs these wedges are full of flavour. They are seasoned with sea salt and a wonderful garlic pepper blend. They are cooked in coconut oil which is the best oil to use when cooking at high temperatures. Try these when you're craving some comfort food and you'll be taking care of your body at the same time.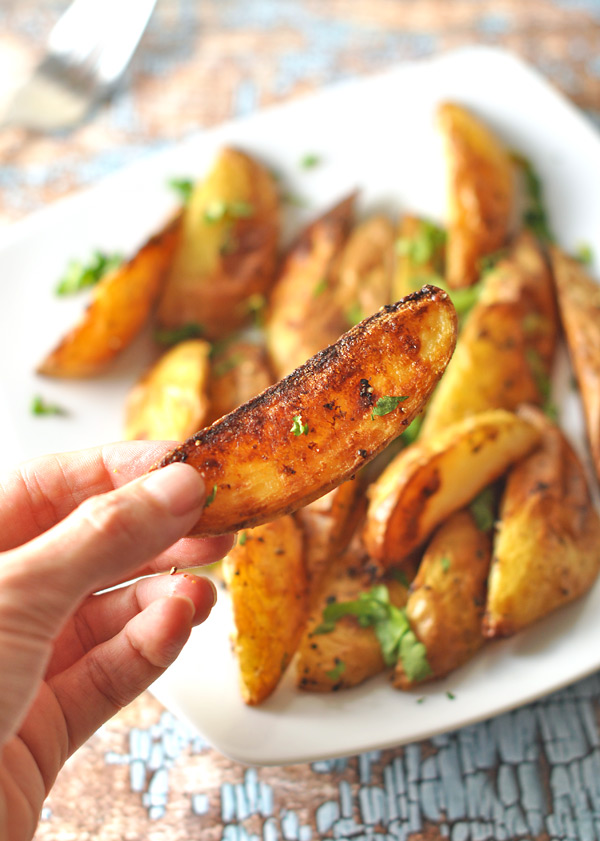 Potato Wedges
Ingredients
6 large potatoes
1 tablespoon coconut oil
¼ teaspoon garlic pepper blend
¼ teaspoon himalayan pink salt
Directions
Pre-heat oven to 180 degrees Celsius or 356 Fahrenheit
Wash potatoes and slice into wedges
Place wedges on a tray lined with baking paper
Coat in coconut oil and sprinkle the seasoning over the top
Bake for 40 minutes, flip them over and bake for another 20 minutes or until golden and well cooked