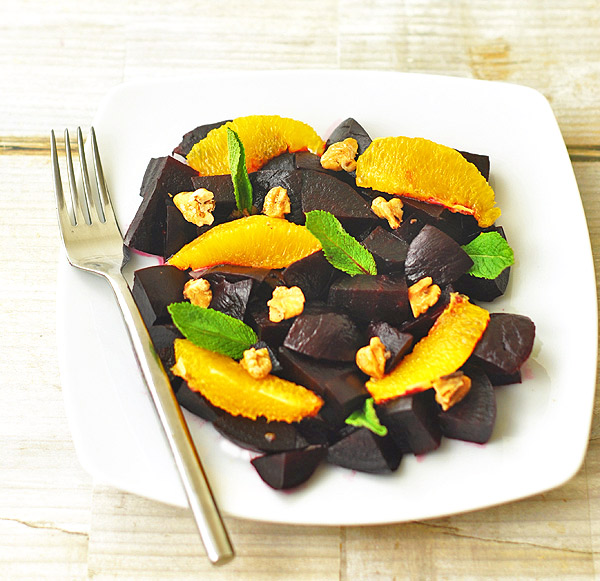 After a long winter eating wonderful soups, curries and other warming foods my body is now starting to crave fresh and light salads. This beautifully bright and summery salad is made with fresh beetroot, orange and roasted walnuts. It's a wonderful side salad and is a great accompaniment to any meal.
This recipe uses fresh roasted beetroot's which I just love. They look like large glistening rubies. It is a little more time-consuming but as long as you plan ahead it's well worth the extra effort. Bright, colourful and delicious salads make me smile from the inside out.
I've set myself a challenge this year to be more creative with my salads. There is no reason for a salad to feel like a boring meal choice!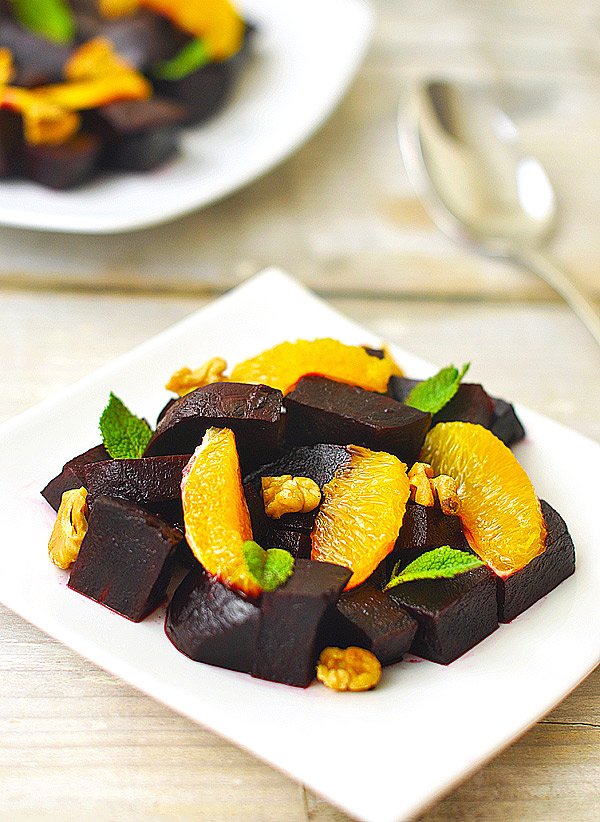 Beetroot & Orange Salad
Ingredients
1 bunch fresh beetroot
1 orange
¼ cup walnuts, roasted
A few sprigs of fresh mint
½ a lime
Directions
Preheat the oven to 180 degrees Celsius
Loosely wrap each individual beetroot in foil
Bake beetroot in the oven for around 60-90 mins. The cooking time will vary depending on the size of the beetroot
After an hour, unwrap one of the beetroot's from the foil and stick a knife in to see if it is cooked. If the knife goes in smoothly it is cooked
Allow the beetroot's to cool before peeling
Cut the skin off the orange and slice into segments
Put walnuts on a roasting tray and roast in the oven for around 7 minutes
Once the beetroot's have cooled, run cold water over them and gently peel away the skin. The skin should come off quite easily. The water helps the skin to come off and also helps to prevent your hands from being stained
Chop beetroot into cubes and place orange and walnuts over the top with a few sprigs of fresh mint
Squeeze the juice of one lime over the top