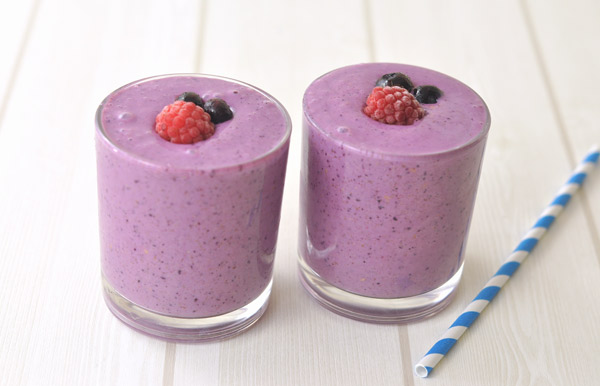 My boyfriend Mark has mastered this smoothie. Every time I hear that blender in the morning it's music to my ears. As much as I love cooking, it's great to have a break and have someone bring me a meal that is healthy and delicious.
I'm trying to be more of a morning person and have visions of myself getting up well before work with loads of time to experiment with breakfast recipes but until that day comes, this smoothie always brings a smile to my face and sets me up nicely for the day.
It comes together in no time at all and the sweetness of the banana and berries makes it ultra yummy. We add things like wheat germ and linseed to make sure it's packed full of goodness to give us a kick start for the day.
Breakfast is such an important meal for me, without it I feel sluggish and irritable and that's not good for anyone.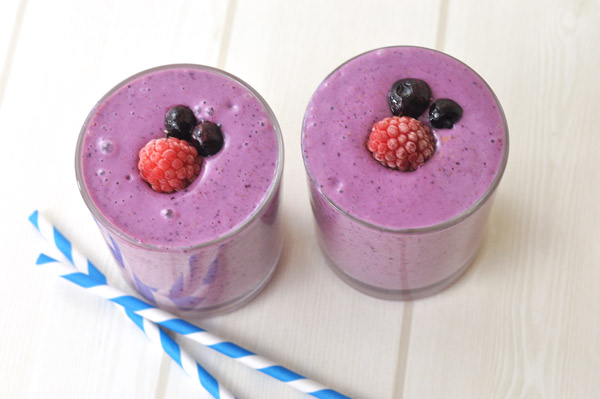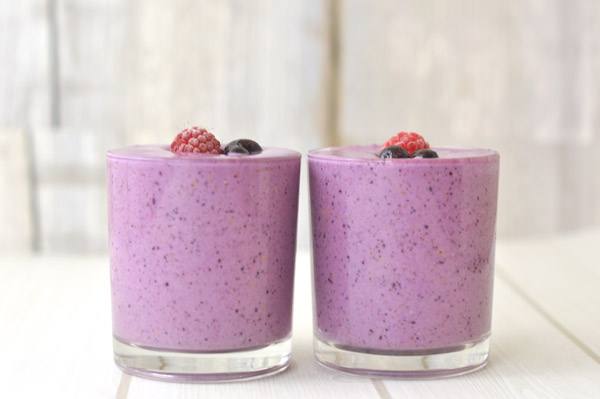 Berry Smoothie
Ingredients
1 cup almond/hemp milk (or your favourite milk)
1 banana
Half cup of mixed berries (blueberries, strawberries, blackberries, raspberries)
2 tablespoons linseed/flaxseed
1 scoop protein powder
2 tablespoons wheat germ
Directions
Add all the ingredients to the blender and mix well