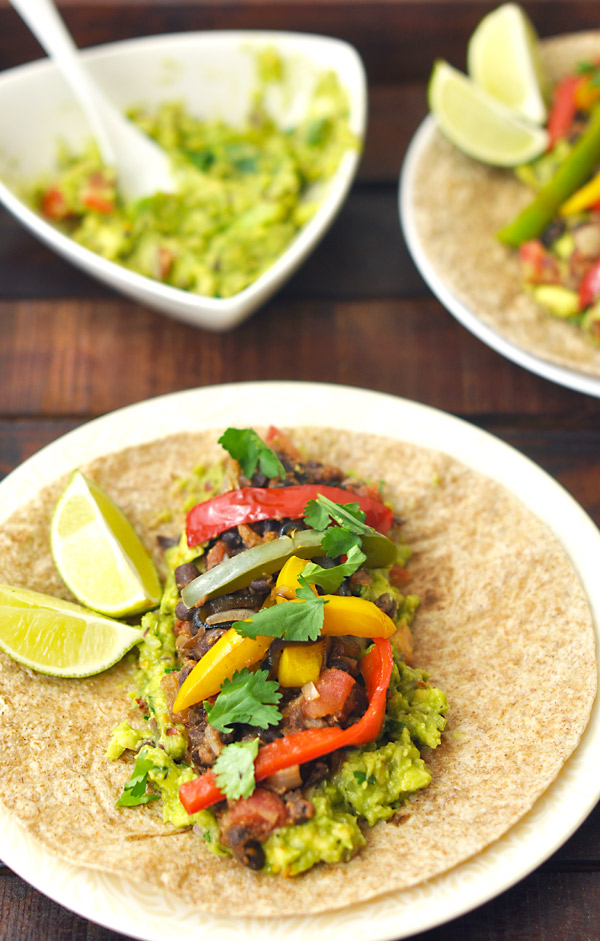 One of my oldest and best friends came to visit from Australia. She stayed at home with me on a Saturday night and I couldn't have been happier! We got into our pj's, ate yummy food, watched movies and chatted. I loved it, it was such a treat!
Over the last eighteen months while I've been healing my body I haven't been able to go out very much. I'm a homebody at heart so it hasn't bothered me too much and has given me the wonderful gift of working on A Touch of Zest!
It has allowed me the space to focus on what's important and weed out all the things that no longer serve me and prevent me from moving forward in a positive way. I've had no choice but to put myself first because everything that I do has to support my body in the best possible way. Thankfully food blogging one hundred per cent supports that!
I wanted to make something that was perfect for a chilled night at home but also a treat for the weekend. I decided on these black bean fajitas and they were delicious! The black beans are flavoured with cumin and coriander and topped with grilled peppers and avocado.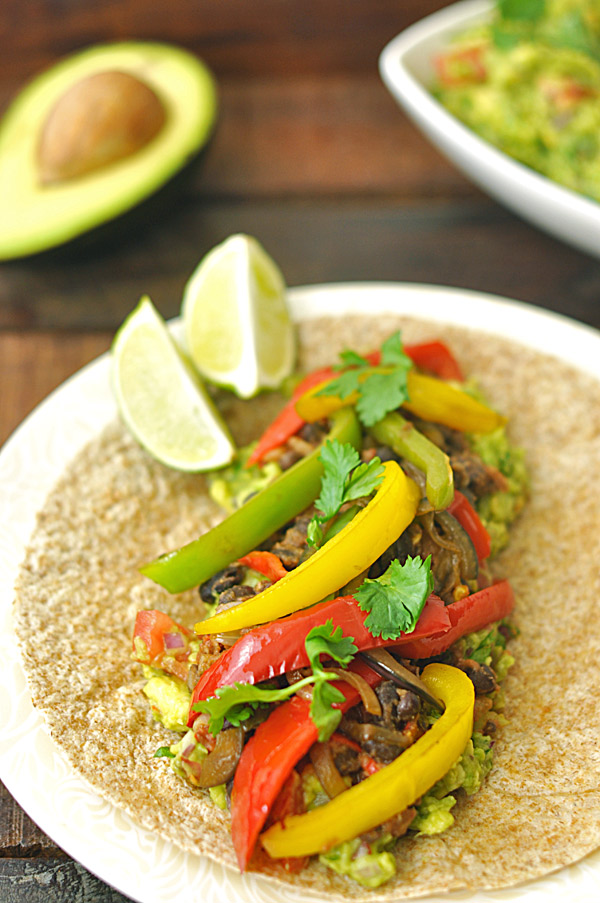 Black Bean Fajitas
Ingredients
2 teaspoon coconut oil
1 red onion, diced
3 cloves garlic, minced
1 chilli, finely chopped
1 tablespoon cumin
1 tablespoon coriander
1 400g tin black beans, drained and rinsed
½ 400g tin diced tomatoes
salt + pepper, to taste
1 avocado, mashed
1 lime, juiced
1 red pepper, sliced
1 green pepper, sliced
1 yellow pepper, sliced
4 whole wheat tortillas
Fresh coriander, to garnish
Directions
Heat 1 teaspoon coconut oil in a pan on a medium heat and fry ½ red onion, garlic and chilli for around five minutes or until onion begins to turn translucent
Add cumin and dried coriander and mix well
Add black beans and tomatoes and cook for around 10 minutes. Season with salt + pepper
Mash avocado with the juice of one lime and season with salt + pepper
Heat 1 teaspoon of coconut oil in a frying pan on a high heat and add peppers and ½ red onion. Fry for around 10 minutes or until peppers start to soften
To serve, add black beans, avocado and peppers to a whole wheat tortilla. Top with lime juice and fresh coriander