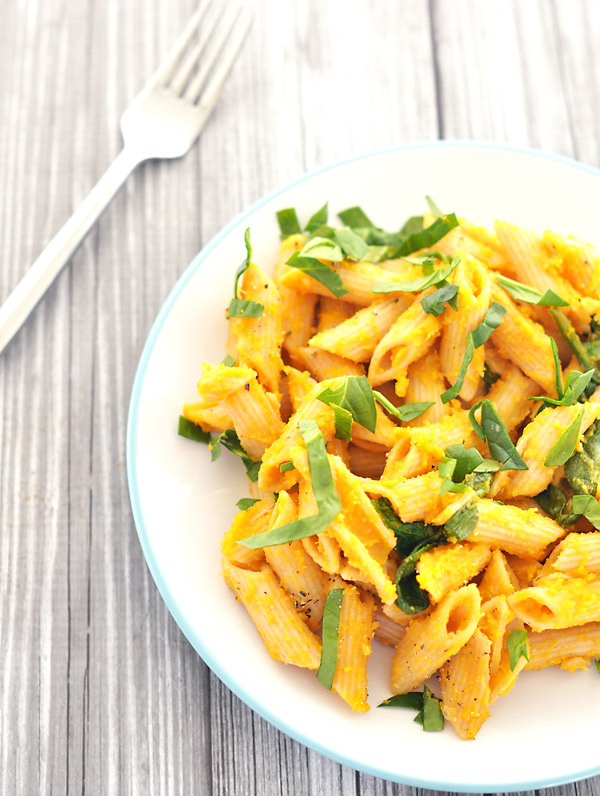 It's pretty rare but occasionally I crave a big bowl of comforting pasta. When it comes to food, it's no fun denying myself things, so I like to find a healthier alternative where I am still being kind to my body.
This pasta sauce is heavenly! Butternut squash is roasted and then blended and pureed to form a creamy and delicious sauce. I'm a big fan of healthy comfort food because let's face it, we all need a little comfort in our lives from time to time.
It's made with whole-wheat pasta and mixed with chopped baby spinach. It's a meal the whole family will be sure to love. If you have kids this is such a great substitute for mac and cheese, they'll never know it's made with vegetables!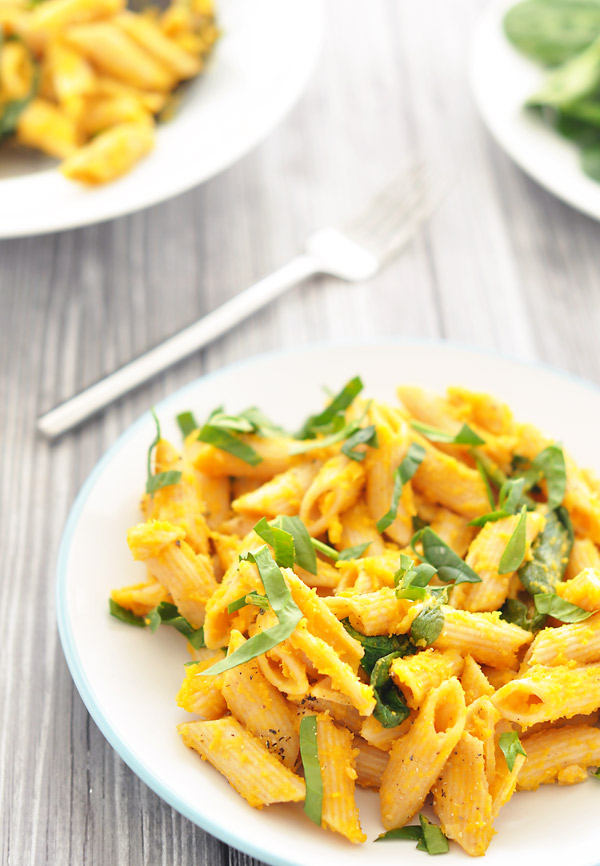 Butternut Squash Pasta
Ingredients
250g whole wheat pasta
1 butternut squash, peeled and cubed
1 tablespoon coconut oil (or oil of your choice)
1 white onion, diced
3 cloves garlic, minced
½ cup almond milk
½ cup water
1 cup baby spinach, finely sliced
Salt & pepper, to taste
Directions
Preheat oven to 180 degrees Celsius or 356 degrees Fahrenheit
Roast butternut squash in the oven for 40 minutes or until tender and beginning to caramelise around the edges
While the squash is roasting, add the pasta to a pot of salted boiling water and cook until tender. Strain and set aside
Fry onion and garlic in a pan with little oil for around 8 minutes until it is beginning to turn translucent
Add squash, onion, garlic, milk and water to a high speed blender and mix until completely smooth
Add sauce to the pasta and mix well
Add chopped spinach and serve