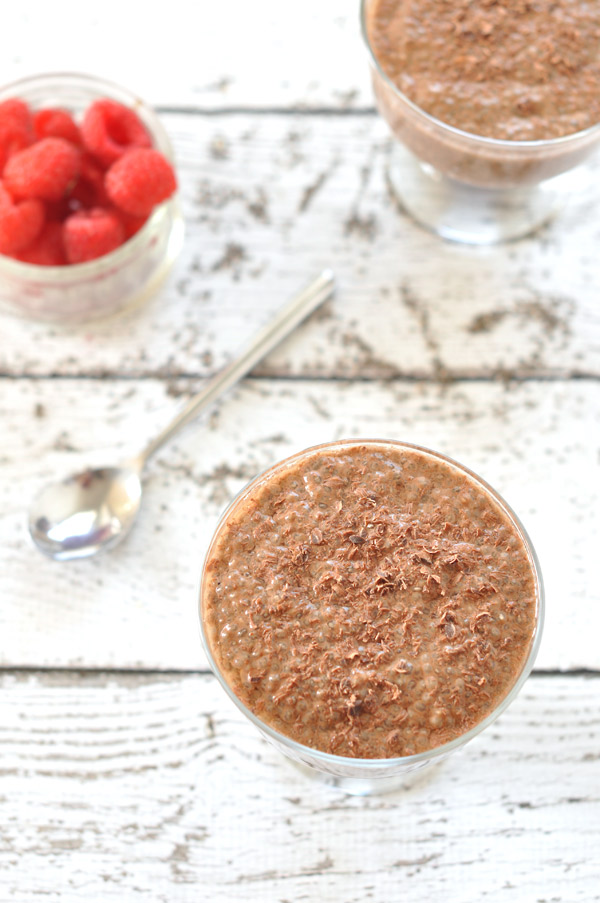 The life of a food blogger means that I'm often making food at strange times of the day and following the natural light around my house to try and get the perfect photograph for my recipe.
We had the most gorgeous natural light last Sunday, I absolutely loved shooting with the beautiful, soft natural light. Living in London means I don't often get to experience this, so I cherished every moment. So much so that I kind of lost track of time and forgot to eat breakfast! That never happens, breakfast is quite possibly my favourite time of day. So what were we to do other than to eat Chocolate Chia pudding for breakfast of course! I wouldn't normally do this but I have to admit, I really enjoyed breaking my routine. Plus it's packed with goodness and gave me a much needed to boost to go out and enjoy the rest of the beautiful day.
This chocolate chia pudding is the ultimate healthy dessert. I love it! Chia seeds are one of the newer super food crazes to hit the world. I love to add them to smoothies and when I feel like dessert this is one of my favourite options. Plus it's really fun and super easy to make!
This is such a great option if you love dessert but are trying to cut down on sugar and make healthier eating choices. I don't think you'll be disappointed!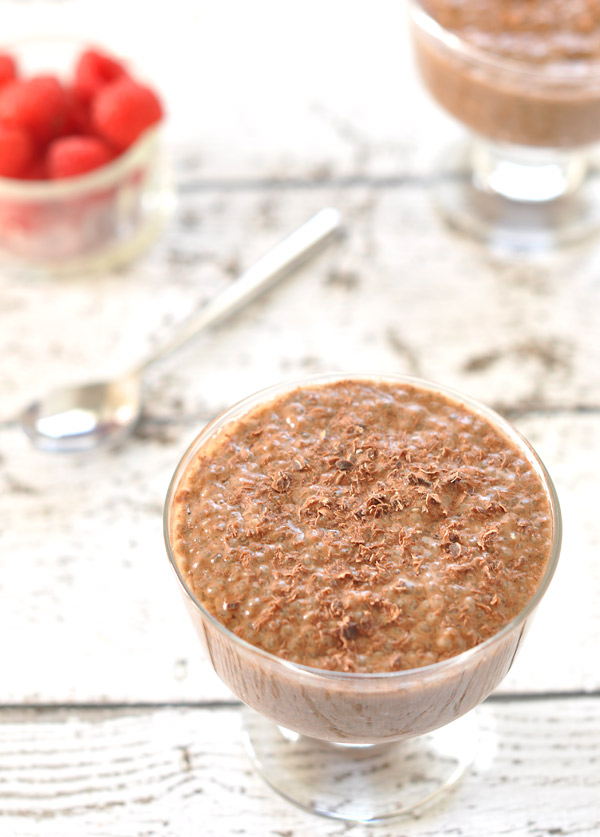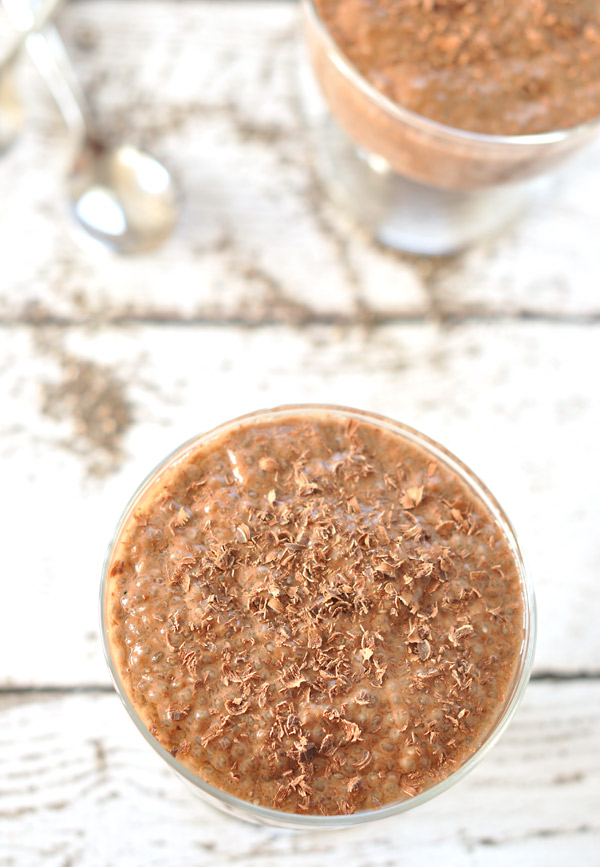 Chocolate & Chia Pudding
Ingredients
¼ cup chia seeds
1.5 cups almond milk
1.5 tablespoons cacao powder
½ teaspoon pure maple syrup
Directions
Add chia seeds, almond milk, cacao powder and maple syrup to a bowl
Let sit on the bench for 30 minutes until chia seeds start to absorb the liquid and swell
Stir well so that cacao powder is combined. Cover and place in fridge for up to one hour
It is ready when all the liquid has absorbed and the pudding is firm and gelatinous
Serve cold