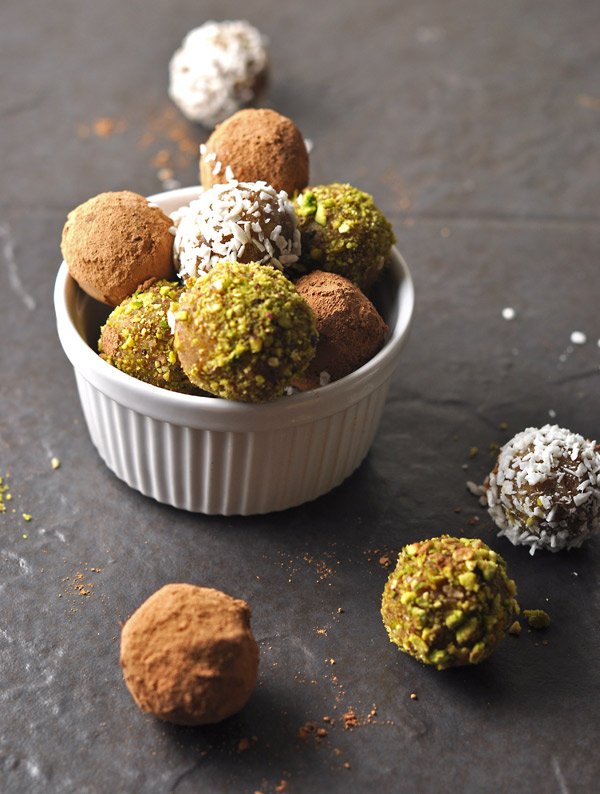 I'm looking forward to a UK Christmas this year. I can't wait to be all cosy and warm, eat yummy food, watch Christmas movies and relax. Christmas in London still feels like quite a novelty and as you can imagine is very different from an Australian Christmas in summer.
The lead up to Christmas in London is such a happy and festive time. You can feel the energy of the city change as everyone starts to relax and wind down for the year. Typically Christmas is a time of indulgence and while I'm definitely one for treating yourself, I don't think healthy eating has to go out the window.
These truffles look and taste decadent but instead of being packed with refined sugar they are made with nuts and dates. They make a wonderful gift and are perfect with a cup of tea.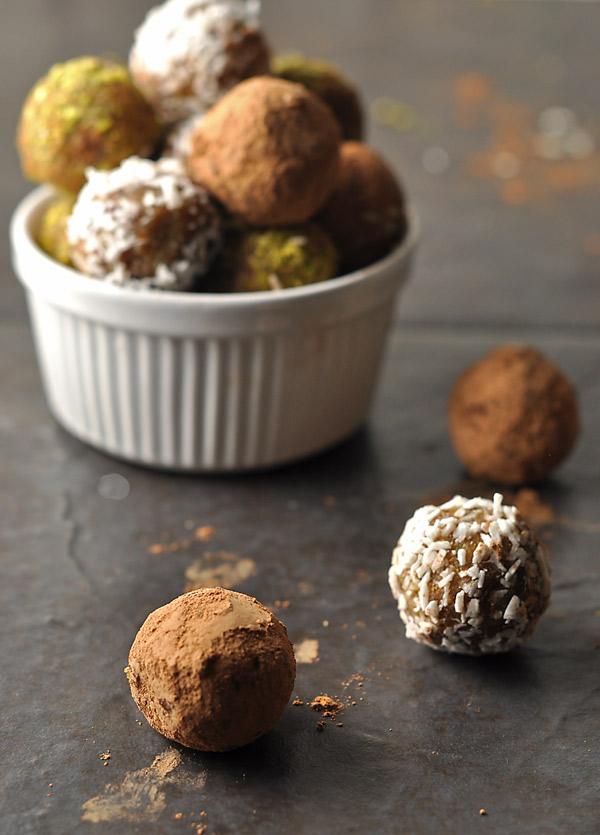 Raw Christmas Truffles
Ingredients
¾ cup almonds & walnuts
15 pitted dates
3 tablespoons diced apricot
1 tablespoon cranberries
1 tablespoon water
1 tablespoon cinnamon
Directions
Add almond and walnuts to food processor and grind until they are a fine consistency
Add the apricots, cranberries and dates and the food processor and blend until the mixture starts to come together in a ball
Add the water and mix
If you have time put the mixture in the fridge for 30 minutes
Take a small amount of the mixture and roll into balls
Coat the balls in desiccated coconut, cacao powder and ground pistachios
Store in the fridge and take out when ready to eat