Healthy homemade granola that's perfectly crunchy with a sweet maple flavour.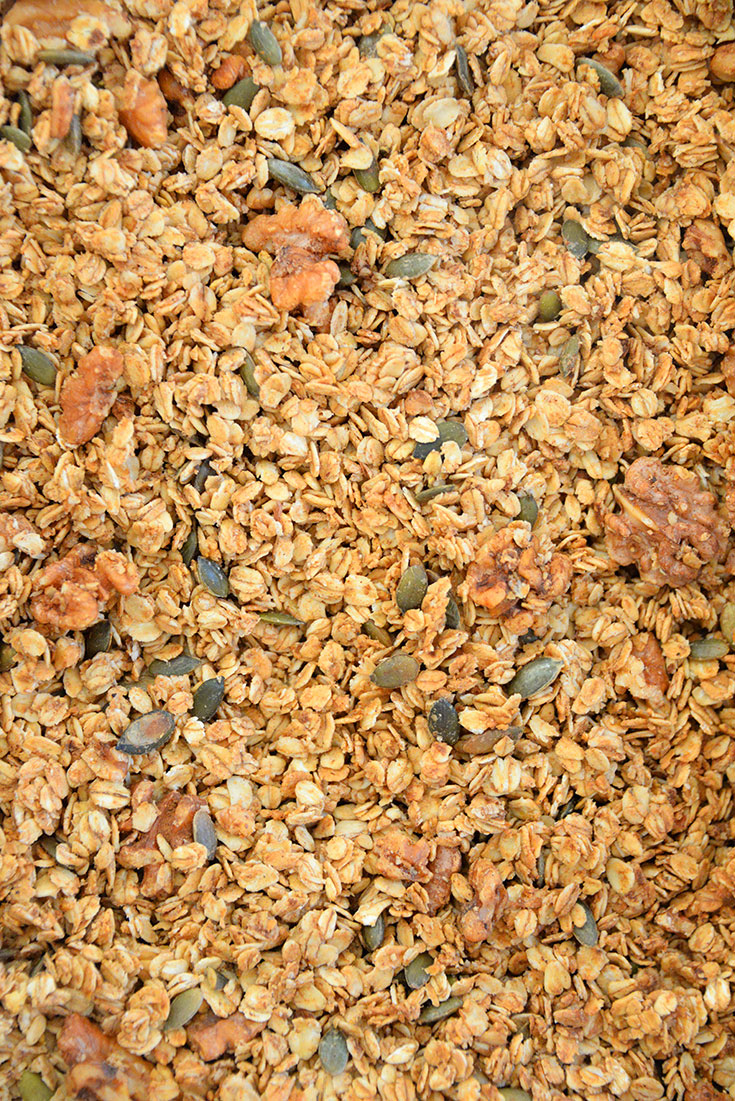 I love the simplicity of breakfast. Mostly I rotate between smoothies and porridge but with a little forward planning you can have this delicious homemade granola parfait.
Granola is one of those items where nothing compares to homemade. I bought one a few weeks back and it was a massive disappointment, although a good reminder of why we need to make our own. It really is so simple; with just a few ingredients needed and a half hour in the oven.
Ever since I worked in a maple syrup store in Canada in 2004, I've had a massive love for it. The flavour is rich and complex and is wonderful in granola. I added walnuts for a little extra crunch and pumpkin seeds for extra nutrients.
The granola is wonderful served with some greek yoghurt and a drizzle of maple syrup. You could also add some fresh blueberries which would be lovely. If you are dairy free, which I am the majority of the time, this is delicious with almond milk. I hope you love this granola as much as I do.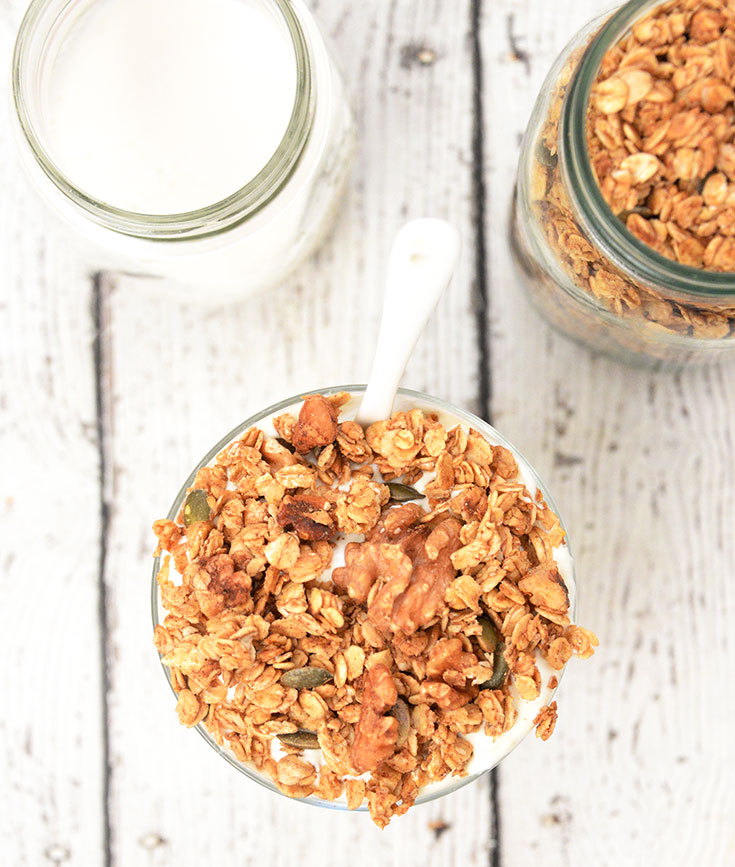 Cinnamon Maple Granola Parfait
Ingredients
4 cups oats
⅓ cup pumpkin seeds
1 cup walnuts
2 teaspoons cinnamon
¼ teaspoon nutmeg
¼ teaspoon vanilla
½ cup coconut oil
½ cup maple syrup
Directions
Preheat the oven to 180 C or 350 F.
In a large bowl mix the oats, seeds, nuts, cinnamon, nutmeg and vanilla.
Pour in the coconut oil and maple syrup and mix until everything is well coated.
Bake for 30 minutes. Set the timer in ten minute increments, so that after ten minutes you can take out of the oven to stir the granola to ensure the top layer does not burn.
Layer the granola with greek yoghurt or almond milk to serve.