So healthy you can eat it for breakfast! Dairy and sugar free ice cream made with three ingredients.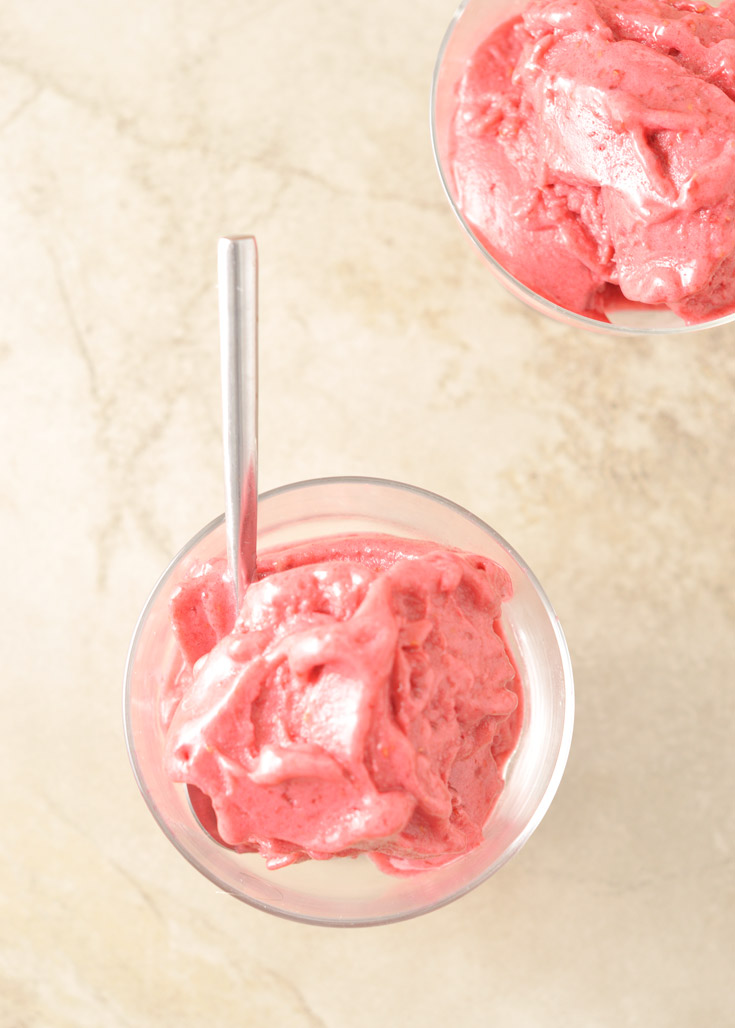 I have a treat for you today. This ice cream only has three ingredients and is so creamy and delicious. I am always amazed that something so simple is one of my favourite things to eat. If I lived somewhere with a warmer climate I would eat this every day and whenever I am back visiting family in Australia that is exactly what I do.
We had a warm spell of weather over the weekend in London, so I seized the opportunity and made ice cream for breakfast! There are no nasty ingredients in this and after eating a big bowl full, I am always left feeling energised and hydrated.
This ice cream is made with frozen bananas as the base. Even if you aren't the biggest banana fan, I promise you the banana flavour is subtle. When blended, frozen bananas make for a creamy and sweet base. I added frozen raspberries for a tangy and refreshing ice cream.
I made this in my food processor but if you have a high speed blender that will work as well. There is absolutely no reason to eat regular ice cream that is full of cream and sugar when there is a healthy alternative that is even more delicious. The food we eat should both nourish us and satisfy us and this ice cream ticks both boxes. Give it a try, you are sure to love it.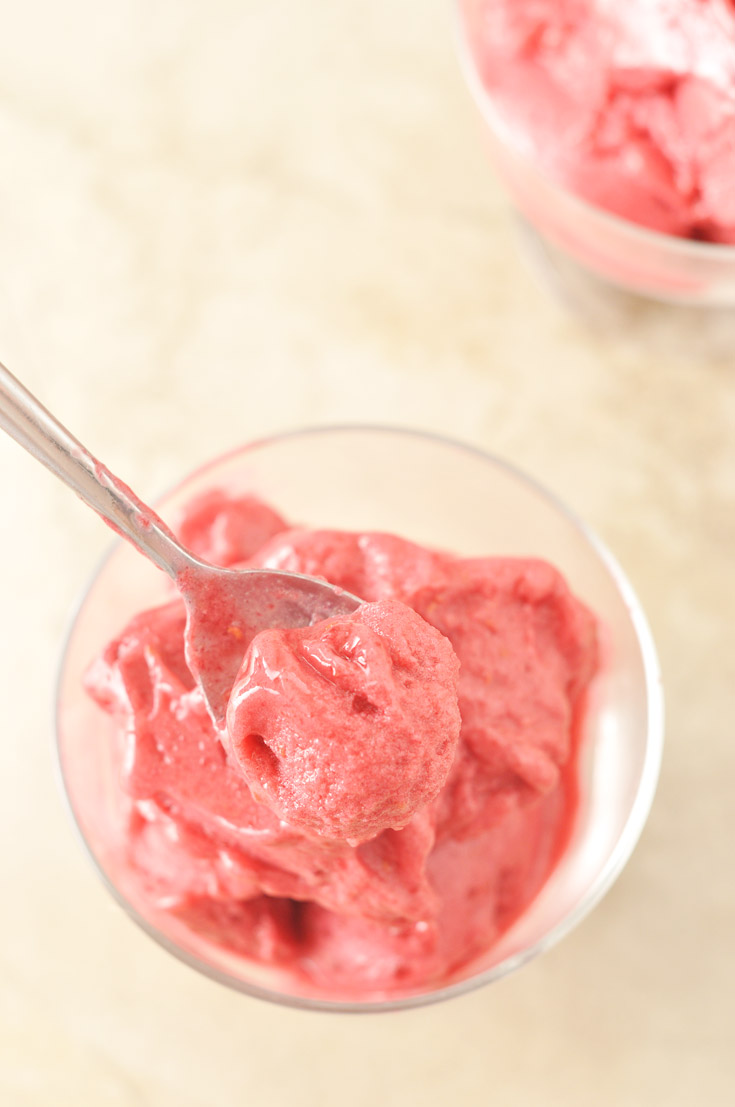 Dairy Free Raspberry Ice Cream
Ingredients
4 bananas, frozen and cut into small pieces to freeze overnight
2 cups frozen raspberries
½ cup almond milk
Directions
Add banana and raspberries to a food processor or high powered blender. Blend for a couple of minutes until the fruit starts to form a crumbly consistency
Add milk gradually and leave to blend for a few minutes until creamy and well combined
Scoop into bowl and eat straight away