DEEP RELAXATION GUIDED MEDITATION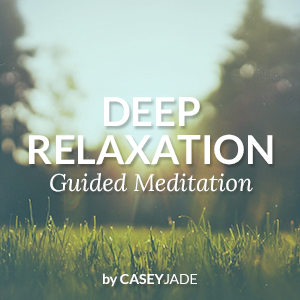 While listening to the beautiful sounds of relaxing music, you'll be guided into a deep state of mindfulness. As you still your mind and focus on your breathing, stress starts to melt away. When the mind is busy and things are moving at a fast pace, life can feel overwhelming. You can feel as though your thoughts and emotions are consuming you. This meditation helps you to feel more at ease and connects you to a place within you where there is peace and joy.
The meditation begins with the simple technique of breath awareness and then moves into a series of visualisations to connect you deeply to your body; relieving you of physical, mental and emotional stress. The visualisations focus on guiding you to a place where you feel grounded, safe and in a deep space of relaxation. You will start to feel the stress melt away and your body getting more and more relaxed. You will gain a greater sense of clarity in your mind and things that might have been worrying or consuming you will have space to be cleared.
When this meditation is used regularly, you will start to see a positive shift in your thoughts and your life. Consistent meditation can transform your life in the best possible way. It's very simple and requires only a small amount of time. Meditation allows us to experience happiness and joy from the inside rather than relying on external sources to make us happy.
Download and listen from your phone or your computer.  This meditation is best listened to with headphones. 
Buy Now