DEEP SLEEP GUIDED MEDITATION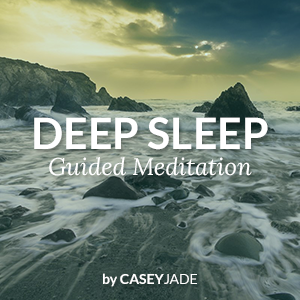 While listening to the sounds of peaceful music you are guided into a deep state of relaxation where the whole body and mind can slow down and be still.
Sleeplessness is often caused by feelings of anxiety, worry, or overwhelm and this prevents the mind from slowing down and the body to come to a place where it can deeply rest and heal. This meditation will help you to reach a state where you feel safe and supported, allowing you to drift off into a deep sleep.
Sleep is one of the most important aspects of good health. Lack of sleep or poor quality of sleep can lead to a range of different physical, emotional and mental health concerns.
Get ready to feel more calm and relaxed. I wish you a peaceful and restful nights sleep.
Download and listen from your phone or your computer.  This meditation is best listened to with headphones. 
Buy Now