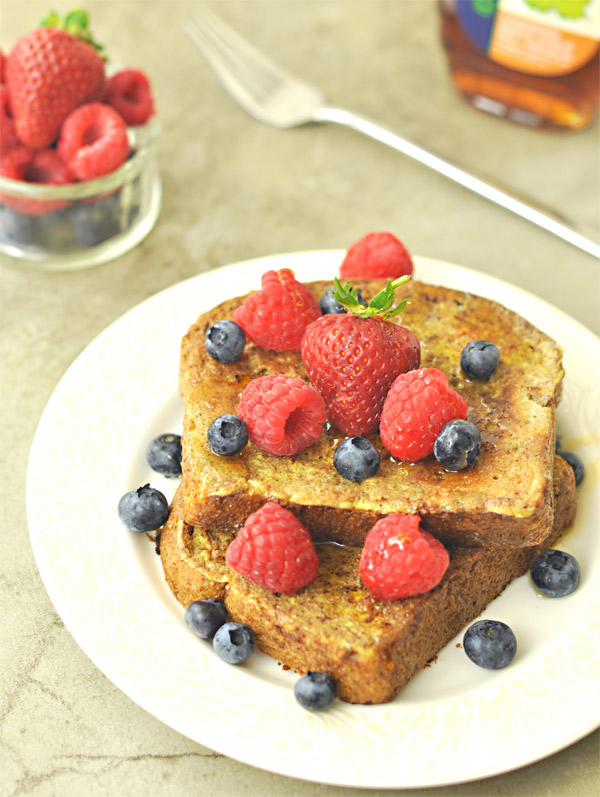 French toast is a perfect Sunday breakfast. It's not something I eat regularly but if I fancy a change from smoothies and porridge this is always a great option.
Before I learnt to make French toast, I always thought it sounded fancy and was something I only ever ate when I went out for breakfast. In reality it's incredibly simple, all you need to do is dip the bread in some lightly beaten egg and fry it. It couldn't be simpler! I love to serve it with fresh berries and maple syrup.
It's great to make if you're cooking for a special occasion or for someone special. It looks pretty, tastes delicious and who doesn't love a little maple syrup in the morning!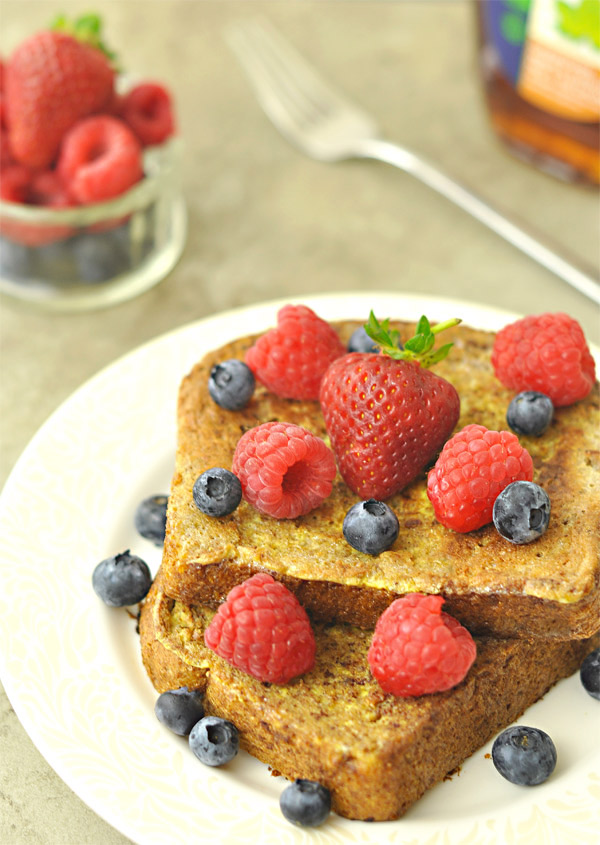 French Toast with Berries
Ingredients
2 eggs, lightly beaten
1 teaspoon vanilla
1 teaspoon cinnamon
4 pieces whole wheat bread
1 teaspoon coconut oil
½ cup fresh berries
Maple syrup, to serve
Directions
Crack two eggs into a bowl and beat well
Add vanilla and cinnamon and stir
Add coconut oil to frying pan and put on a medium heat
Dip bread in egg mixture and coat well until the egg has soaked into the bread
Put bread in frying pan and cook for several minutes or until the bottom is cooked and golden
Flip over and cook on the other side
Serve with berries and maple syrup