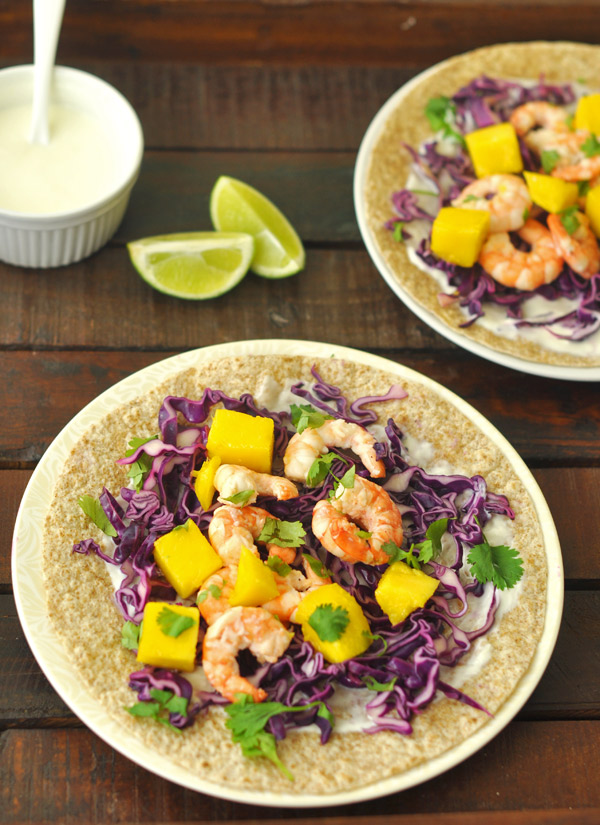 Now that I'm living in London, I get a limited window when I actually feel like eating summery foods. I almost go into overdrive, thinking about all the wonderful things I want to eat before the weather turns cold again and my body will be craving soups and stews.
These prawn and mango wraps are a favourite summertime meal. They are light and fresh and perfect on a hot day. The prawns are marinated with garlic and lime juice and the mango adds the most wonderful element of freshness to the meal.
 They take no time at all to make and are fancy enough that you can serve to guests. It find it easiest to just add all the ingredients to serving bowls and let people assemble at the table.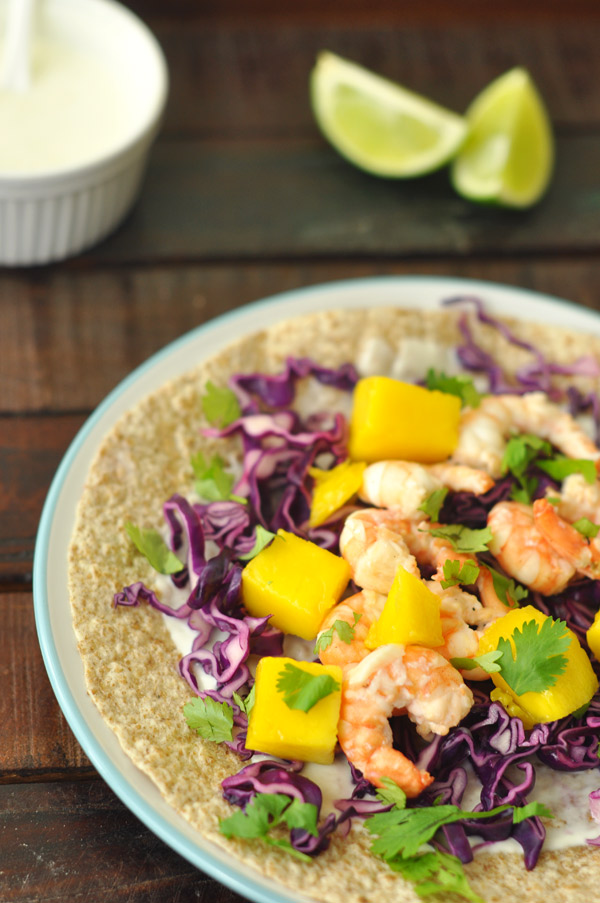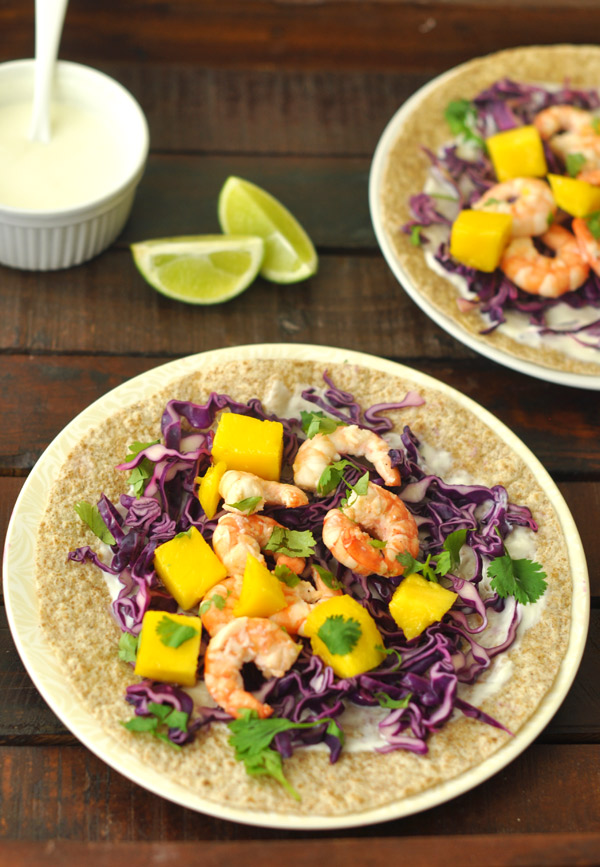 Garlic Prawn & Mango Wraps
Ingredients
400g uncooked prawns
Whole wheat wraps
1 ripe mango, diced
140g plain yoghurt
1.5 limes
4 cloves garlic, minced
Half a red cabbage, very thinly sliced
2 tablespoons apple cider vinegar
2 tablespoons honey
Fresh coriander, to garnish
Directions
Add sliced cabbage to a bowl with the apple cider vinegar, 1 tablespoon of honey and juice of half a lime. Mix well to ensure the cabbage soaks up all the juices
Add 1 clove of garlic and 1 tablespoon of honey to the yoghurt and mix well
Add the remaining three cloves of garlic to a mixing bowl with the juice of 1 lime. Add the prawns and coat in the marinade for several minutes
Chop the mango into cubes and add to a bowl
Add half a teaspoon of coconut oil to a skillet and put on a high heat. Add the prawns and cook for around 3 minutes, flipping them over after around 2 minutes
To assemble the wrap, smear some of the yoghurt over the whole wheat wrap, add cabbage, prawns, mango and coriander to garnish