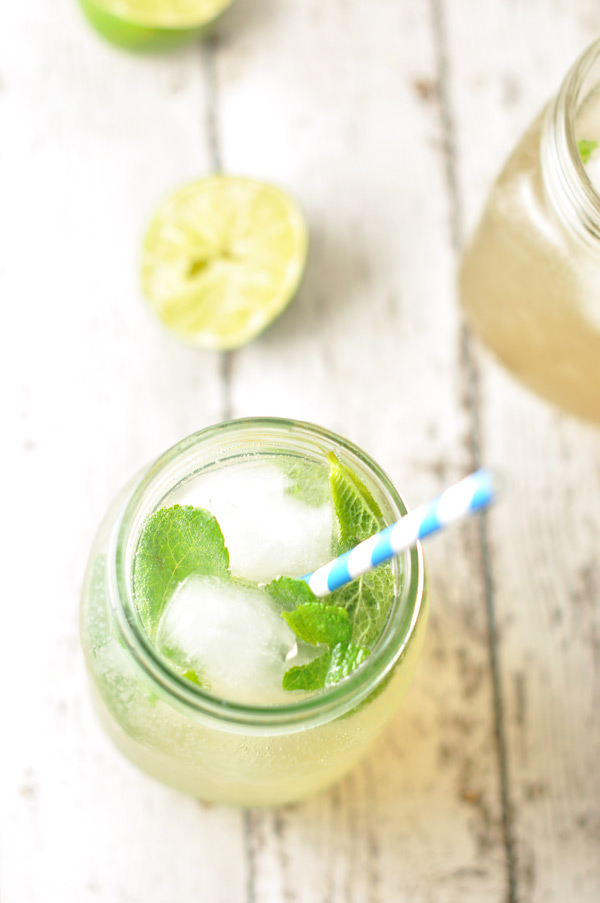 Today marks a huge milestone in my wellness journey. It has been over three years since I was well enough to do high intensity exercise and today I went to the park in the beautiful sunshine for a wonderful HIIT session. It felt amazing to get my heart rate pumping. As I sprinted my little heart out I felt so proud of my body and everything that it has been through. I have a feeling I'm not going to be able to walk tomorrow but I'm really excited to start adding it to my weekly exercise regime.
Earlier in the day I'd already been working on this recipe so when I got home I had a huge glass of refreshing homemade ginger ale. I don't drink alcohol so I wanted to create a non-alcoholic cocktail that looked beautiful and was refreshing and delicious. As much as I love water, sometimes a girl just needs something a little fancier.
If you love ginger as much as me you are going to love this recipe. I made a simple ginger & lemongrass syrup that is sweetened with honey. I actually started out searching the internet for a syrup recipe but when I discovered that so many of them have multiple cups of added sugar, I set out to create my own recipe. I watched a documentary over the weekend about childhood obesity in America. It was heart-breaking and it make me so very grateful that I was raised in a family that taught me how to be healthy.  Sugar addiction is a huge problem for children and sadly most of the processed foods they are eating are packed with sugar or artificial sweeteners. Something as simple as cutting out soft drinks is a huge step to improving someone's diet and overall health but I know people struggle with drinking water only.
This is a drink that can be enjoyed by all and thankfully it won't give you a sugar spike and subsequent crash like other carbonated drinks. It has a base of ginger syrup which is then topped with sparkling water, a squeeze of fresh lime juice and fresh mint. The syrup will last for up to a week in the fridge in an airtight container but you could always freeze it if you want to make sure you always have some on hand. A great idea would be to freeze it in an ice cube tray, that way you can just pop a couple out when you need. So much of eating healthy is about organisation and a few simple tips can go a long way to helping you on your journey.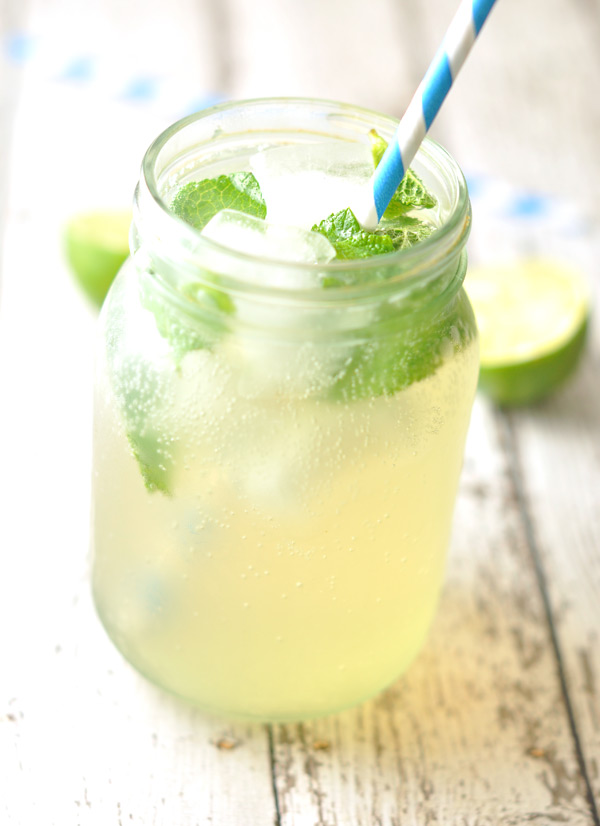 Ginger & Lemon Grass Fizz
Ingredients
1 cup sliced fresh ginger
2.5 cups water
½ cup honey
2 lemongrass stalks
2 limes, juiced
Small bunch fresh mint
2 litre sparkling water
24 ice cubes
Directions
Slice ginger and add to saucepan with lemon grass and water. Bring to boil and simmer for 30 minutes. Remove from heat and stir in honey. Put the lid back on the pot and leave to steep for one hour. Strain the ginger from the liquid and store in an airtight container in the fridge
Add 3 tablespoons of ginger syrup per glass and top with ice, sparkling water, lime and mint