This dessert is wonderfully decadent but trust me, you're going to want to share it! It's incredibly rich and a few mouthfuls is more than enough! For those of you who have a sweet tooth, you're going to be in heaven and it also includes are secret ingredient. Can you guess? It's avocado!
The mousse is made with dark chocolate, avocado and a touch of coconut milk. You'll find no cream, eggs or extra sugar in this mousse! Not only is it simple to make but it's pretty much impossible to mess up!
The mousse is topped with a layer of greek yoghurt and fresh strawberries.
Enjoy!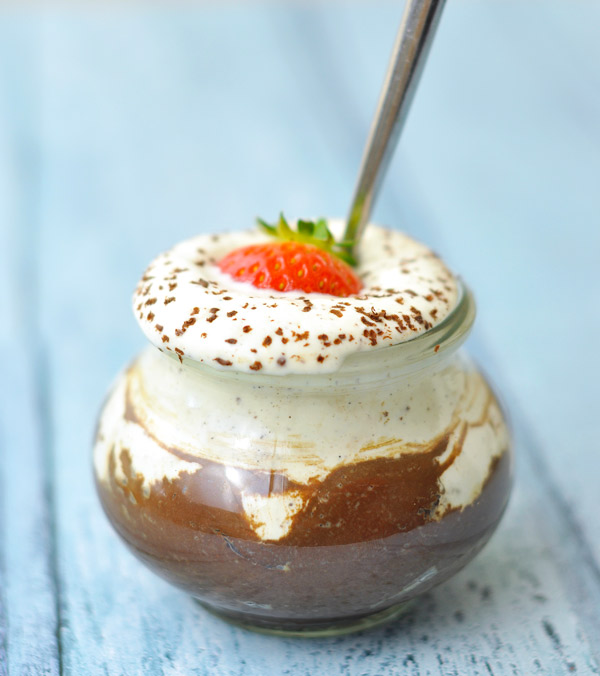 Greek Yoghurt Choc Pot
Ingredients
1 avocado
150g dark chocolate
1 tablespoon honey
2 tablespoons coconut milk
½ cup Greek yoghurt
½ teaspoon vanilla powder/extract
Fresh strawberries
Directions
Add dark chocolate to a double boiler and gently melt
Add melted chocolate to blender along with avocado, honey and coconut milk. Mix well until the mixture is smooth and silky
Add vanilla to yoghurt and mix well
Add a layer of chocolate mousse to a bowl, top with yoghurt and strawberries
Notes
Keep chocolate mousse at room temperature and then top with yoghurt & strawberries right before serving.