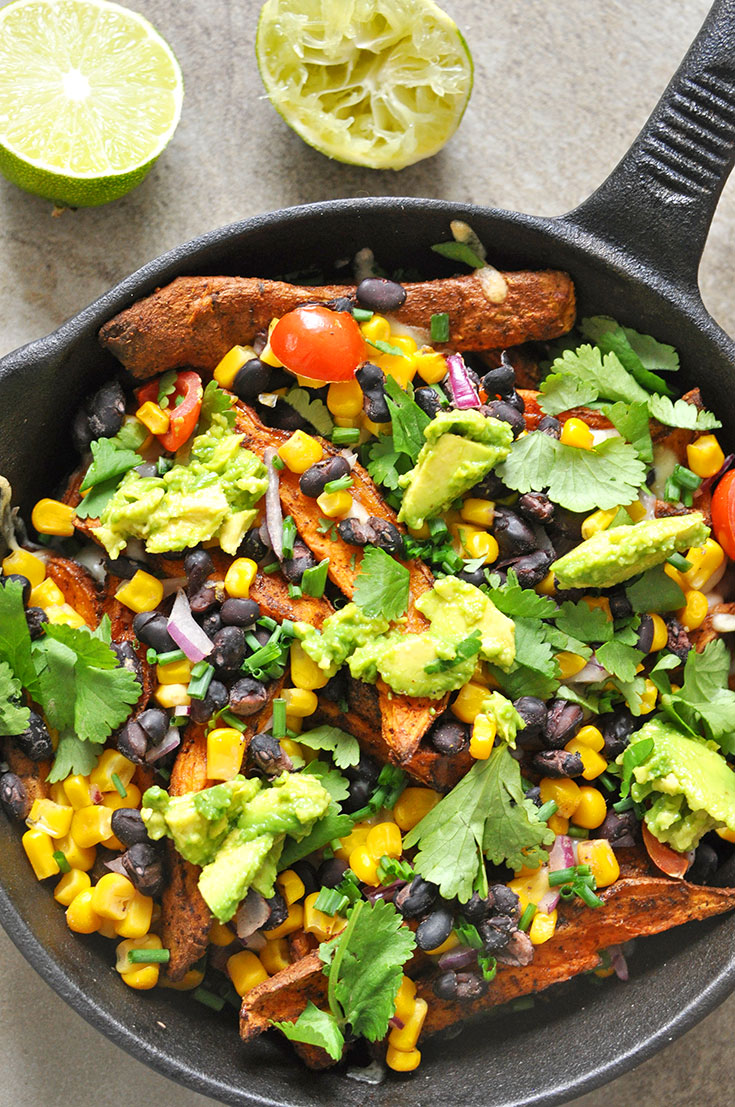 With a few little tweaks you can make comfort food healthy and just as delicious. These nachos are made with sweet potato wedges and then topped with lots of yummy ingredients like black beans, corn, jalapenos and avocado.
It takes a little longer than regular nachos because you have to wait for the wedges to cook but it's worth it. There's no regret after eating these and best of all you don't have to deny yourself from eating comfort food because it's actually good for you.
The wedges are baked in the oven in a spicy taco seasoning and cooked until crispy on the outside. The thing I love most about these is that it satisfies all your nacho cravings while providing you with lots of nutrients.
They've become my new go to easy comfort food meal that's still healthy. I love the black bean sweet potato combo and when mixed with all the other fresh ingredients on top it's perfect.
The great thing about these is there's so much room to play with toppings. If your plant based, leave out the cheese and add another of your favourite toppings.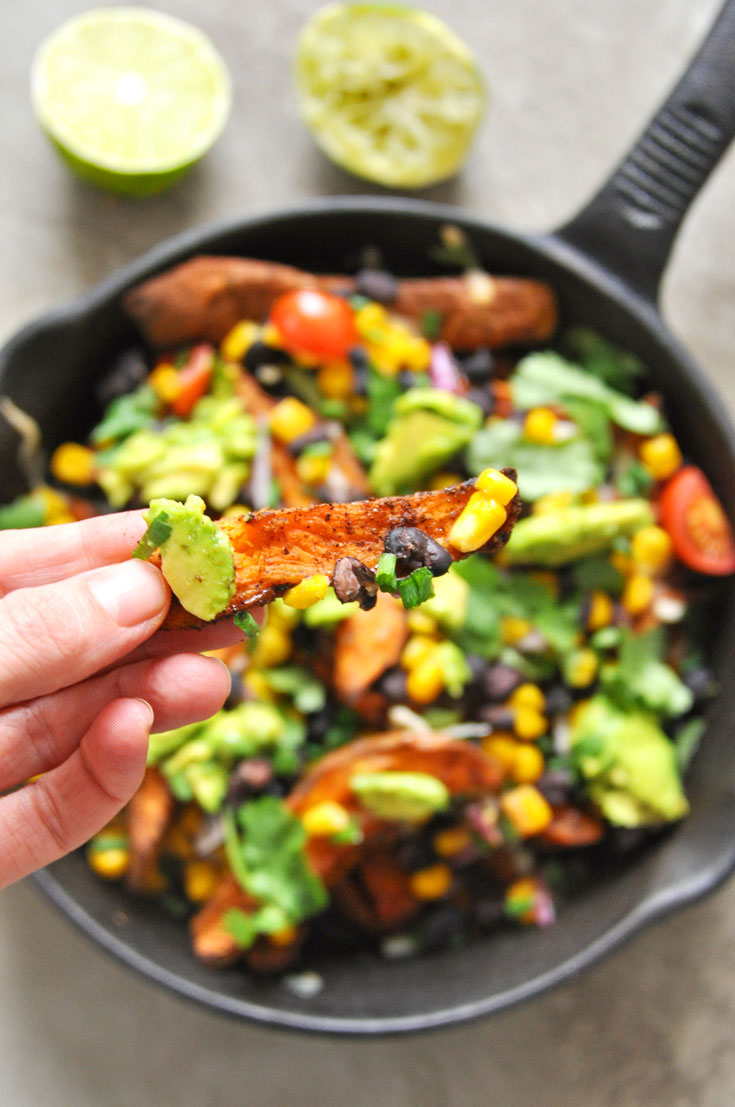 Healthy Sweet Potato Nachos
Ingredients
1 tablespoon coconut oil, melted
2 tablespoons taco seasoning
3 medium sized sweet potatoes, washed and cut into wedges
1 cup canned black beans, strained and rinsed well under cold water
½ cup canned or frozen corn kernels
¼ red onion, finely diced
1 avocado, mashed
8 jalapenos
1 lime, juiced
Fresh coriander (cilantro) and chives for serving
Salt + Pepper, to taste
Directions
Pre-heat your oven to 180C or 345F.
Mix the coconut oil and taco seasoning together until well combined.
Pour it over the sweet potato wedges and toss until well coated.
Place the sweet potato wedges on two baking trays. Bake for 20 minutes.
Using tongs, carefully turn the wedges over and bake for another 15 minutes.
Put the black beans, corn, onion and cheese over the top. Bake for 15 minutes.
Mash the avocado with the juice of half the lime. Season with salt + pepper.
Put the jalapenos, avocado, coriander and chives over the top.
Squeeze the remaining lime juice over the top. Season with salt + pepper.
Eat while hot.