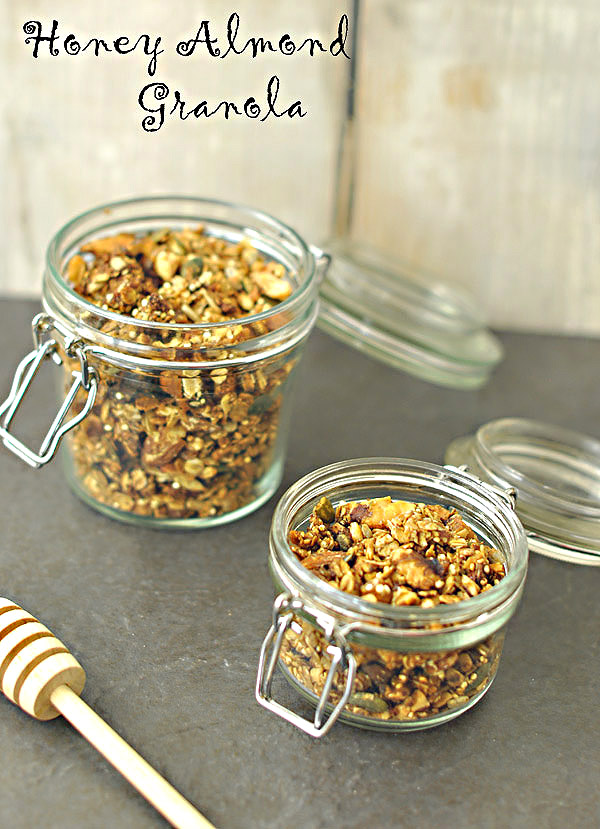 I love granola but I never buy it from the supermarket because it's usually loaded with sugar. Plus it's super easy to make at home and you can choose your favourite ingredients to put in it.
This granola recipe is free of refined sugar and includes lots of wonderful ingredients like almonds, raisins, sunflower seeds and pumpkin seeds.
If I'm to be completely honest with you, I don't usually eat this for breakfast with milk or yogurt, I eat it as snack during the day straight from the jar. It's the perfect little pick me up when you need a small snack to give your body a burst of energy.
Granola reminds me of the beautiful glacial lakes and old growth forests of Canada. I never really ate granola until I lived there. Hiking was one of my favourite things to do and we always made sure we packed granola in our backpacks. I love that granola reminds me of Canada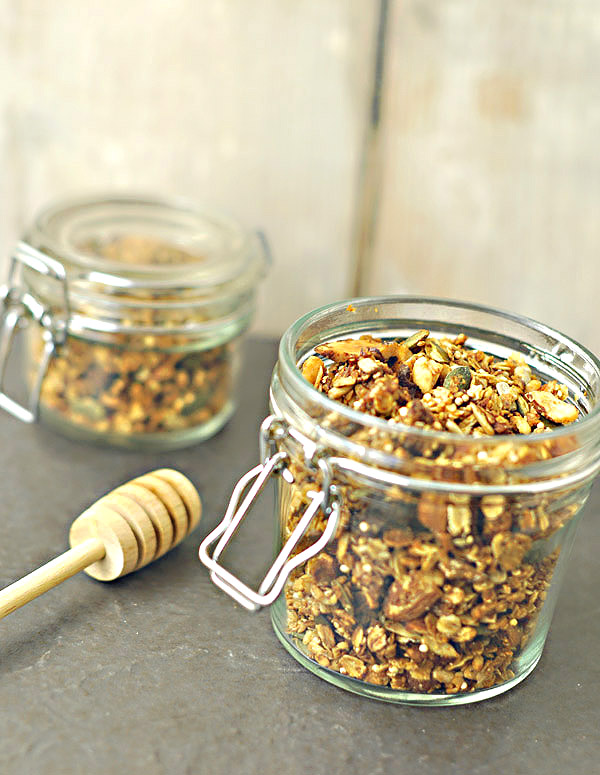 Honey Almond Granola
Ingredients
2 cup oats
½ cup quinoa
⅓ cup pumpkin seeds
⅓ cup sunflower seeds
⅓ cup raisins
1 teaspoon cinnamon
1 teaspoon nutmeg
½ cup almonds
¼ cup honey
¼ cup coconut oil
Directions
Preheat oven to 180 degrees celsius
Add oats, quinoa, pumpkin seeds, sunflower seeds, raisins, nutmeg and cinnamon to a mixing bowl
Roughly chop almonds into smaller pieces and add to the mixing bowl
Melt coconut oil and add to mixing bowl along with the honey and stir well until all the ingredients are coated with the liquid
Line a roasting tray with parchment paper and pour the granola onto it, spreading it out evenly
Cook in the oven for 40 minutes until golden
Allow to cool and then store in a glass jar