Love beetroot but hate dealing with the mess that leaves your hands and everything else in sight stained red? Me too, which is why I'm sharing with you my foolproof method for roasting beetroot without any hassle or mess.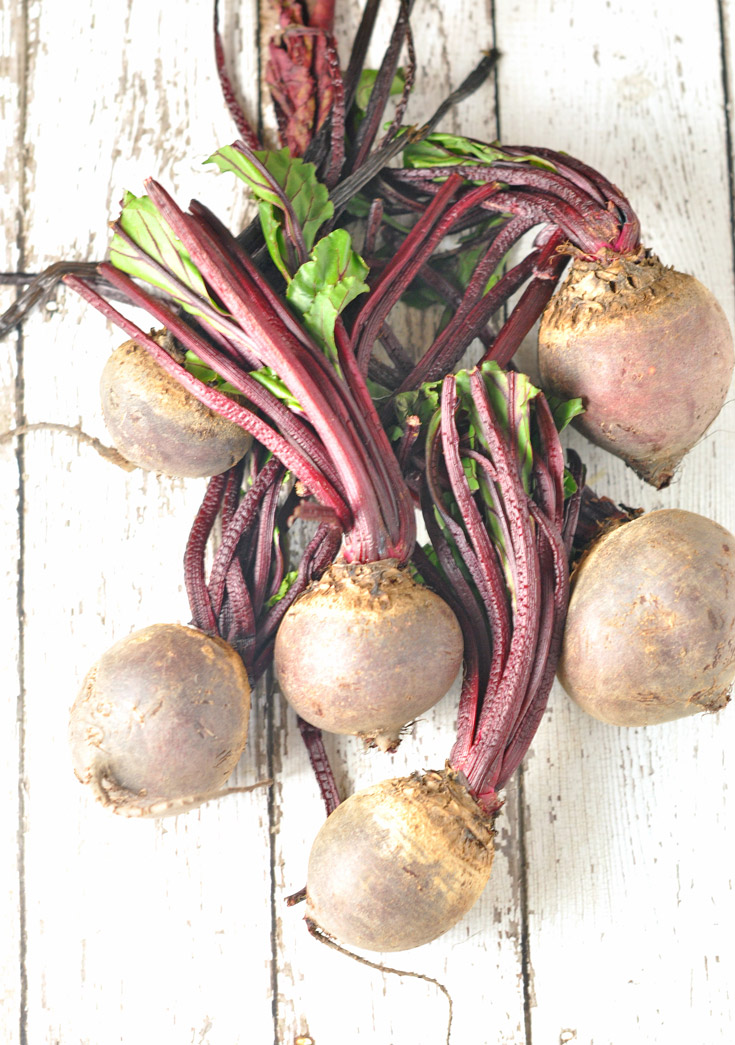 Roasted beets are pretty amazing. You might not feel quite as emotional about beets as me BUT I've eaten a WHOLE LOT of them over the years. When I contracted Typhus and was healing my liver through diet, I regularly ate these healing beauties. I've eaten and drank them every imaginable way and one of my favourite ways to prepare them is by roasting.
Beetroot has a very earthy taste which I happen to love but when roasted, they are transformed into glistening tender sweet vegetables of the earth.
All you need to do is put the beetroot in an oven proof dish. Make sure there is space between each one. Basically we are looking to keep the moisture in, so that they don't dry out. You could also wrap them in tin foil if you don't have a suitable dish but I wouldn't advise that as your first choice. I've known about the harmful effects of aluminium on the human body for a long time but it only recently came to my attention that we shouldn't be using aluminum foil on our food.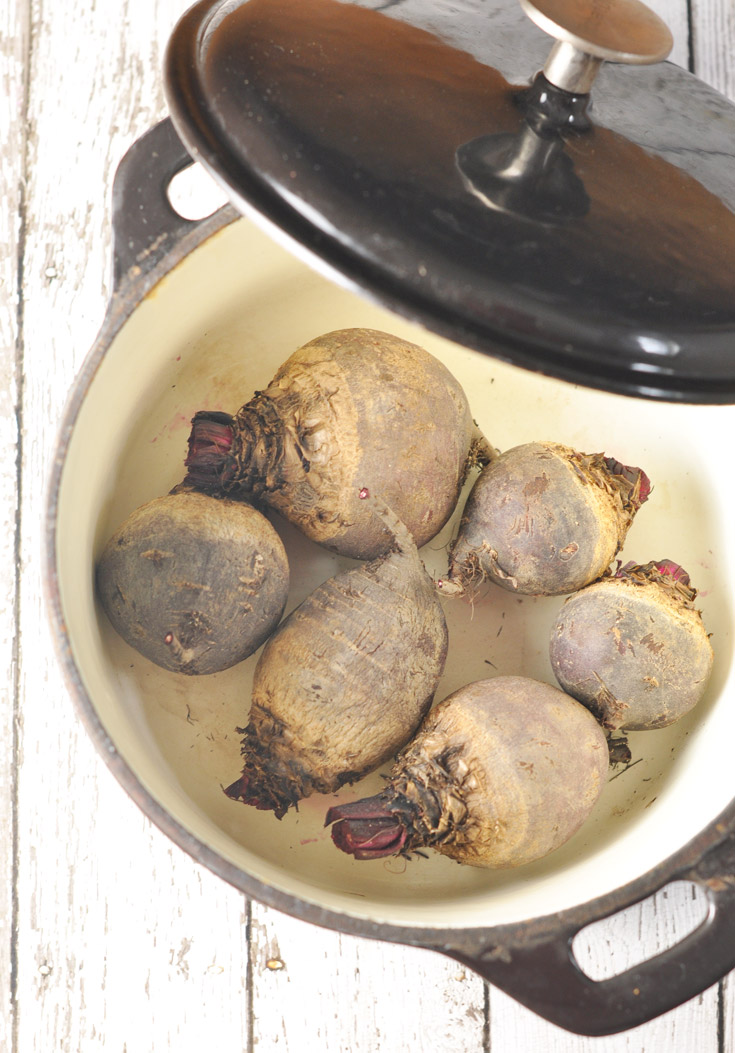 Put the covered beetroots in a preheated oven and leave to cook. Depending on the size of your beets this could take anywhere from 40 to 90 mins. I recommend checking everything 30 mins. Just stick a sharp knife into the beet to see how soft it is. The knife should go through easily and then you will know they are juicy and sweet and ready for you to eat. Although it is time intensive, the amount of work you have to put in is pretty much non existent, so it is well worth it.
Take out of the oven and leave until cool enough to handle. Cut the ends off and then peel the skin off the beetroot by running it under cold water. This is the step that will prevent all the mess! Genius I know! Slice and eat.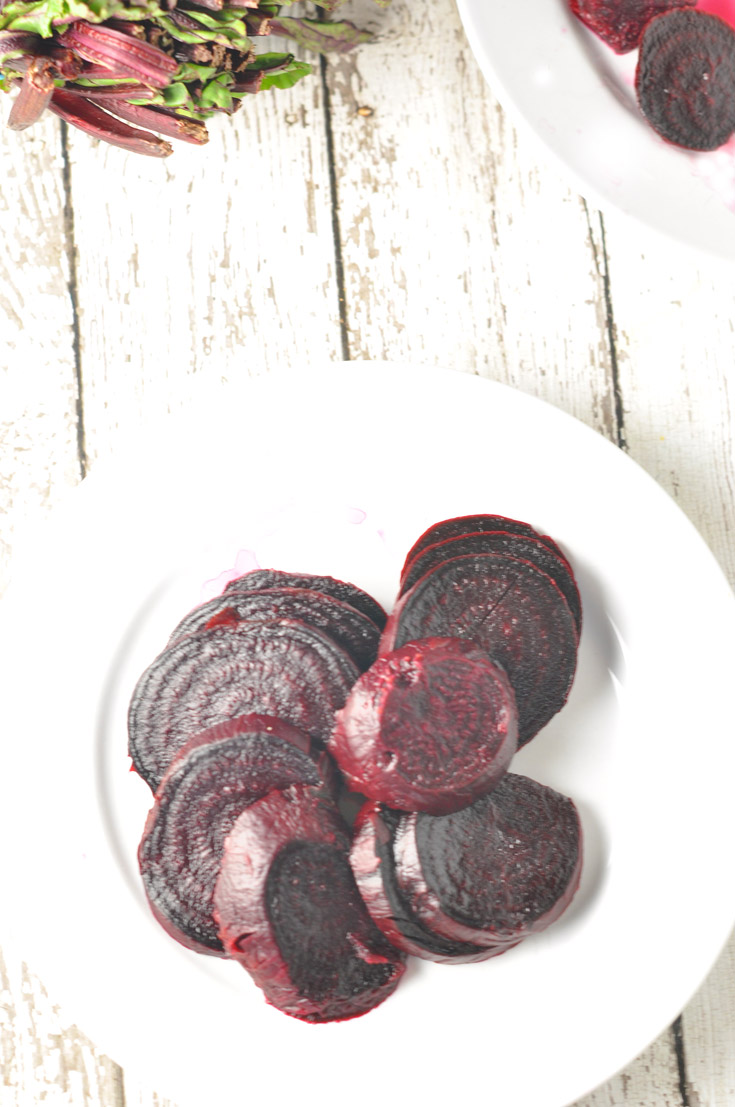 You could just eat them plain like this but since you've taken the time to roast your own beetroot, you probably want something a little more fancy right. Stay tuned for my roasted beet salad recipe next week. It isn't just any salad recipe, it's one that you'll want to eat all on its own over and over again, it's that good!
A little word of warning…..beetroot can turn your stool and urine red. Don't be surprised if this happens!