Vegetarian Shepherds Pie made with a lentil base and topped with sweet potato mash. It's so delicious, you'll never miss the meat!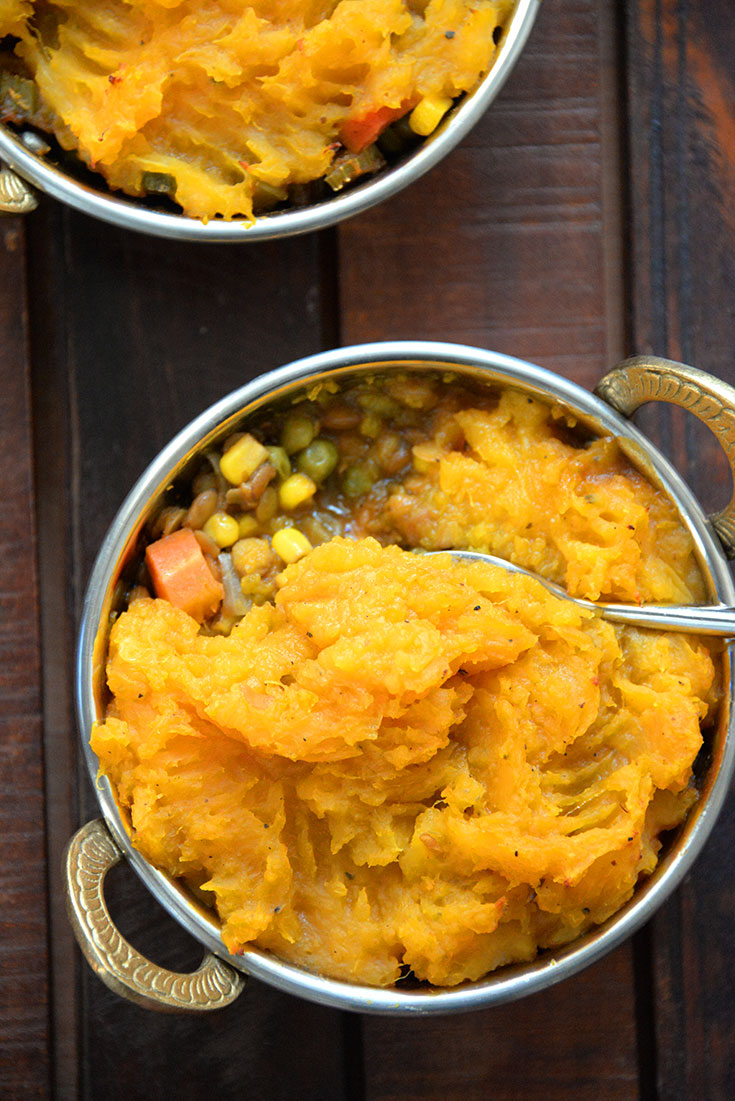 I don't take the job of recreating a classic lightly. Unless it's equally as tasty OR even more delicious, you may as well stick with the original. I'm all for making things healthier BUT they must also taste amazing. This recipe is not only healthier and more nutritious but it's comforting and lick the plate delicious. 
When there are meat free meals that taste this delicious, it's easy to eat a predominantly plant based diet. Meat consumed in large quantities puts a strain on your body and can be difficult to digest. By reducing the amount of meat you eat, you are making a healthy choice for your body and also the environment.
One of the biggest benefits I've found in eating less meat is the amount of money you save. Meat is expensive, especially if you buy organic. They key to meat free meals is to make sure they are hearty. Vegetarian food that is comforting and filling will never leave you feeling as though you're missing out.
This healthy spin on a classic shepherds pie is made with a green lentil and vegetable base and topped with a creamy sweet potato mash. It makes enough to feed six people so whether you are cooking for yourself or your family, there will be plenty to go around.
The food you put in your body is your fuel, it makes sense to eat well.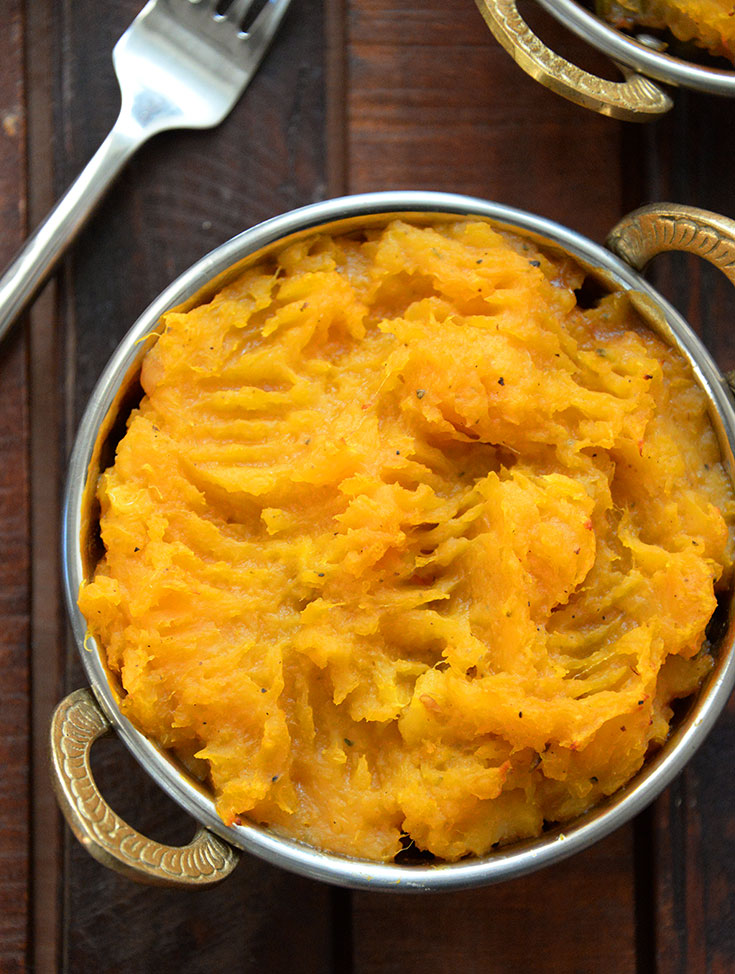 Vegetarian Shepherds Pie
Ingredients
1 white onion, finely diced
3 cloves garlic, minced
1 large carrot, peeled and finely diced
1 cup frozen peas
1 cup frozen corn
1 cup green lentils
5 cups vegetable stock
1 teaspoon dried sage
1 teaspoon dried oregano
1 teaspoon dried basil
3 tablespoons tomato paste
4 medium sized sweet potatoes, peeled and chopped
2 tablespoons coconut oil
Salt + pepper, to taste
Directions
Add onion and garlic to a large pan or pot. Add ¼ cup of water and leave to cook for around 7 minutes on a medium heat. When the onions begin to turn transluscent you will know they are ready.
Add carrot, peas, corn, lentils, stock, sage, oregano, basil, tomato paste and salt + pepper. Bring to the boil and then leave to simmer on a low heat for 30 minutes.
Make sure the lentil are soft and there is only a small amount of liquid remaining.
While the lentils are cooking get started with the sweet potato mash. Boil the sweet potatoes for 20 minutes or until soft. Strain the water. Mash sweet potatoes with coconut oil and salt + pepper.
Pre-heat oven to 180 C or 356 F.
Pour lentil filling into a pie dish.
Top with sweet potato mash. Spread evenly. Run a fork over the top to create a pattern.
Bake in the oven for 30 minutes.