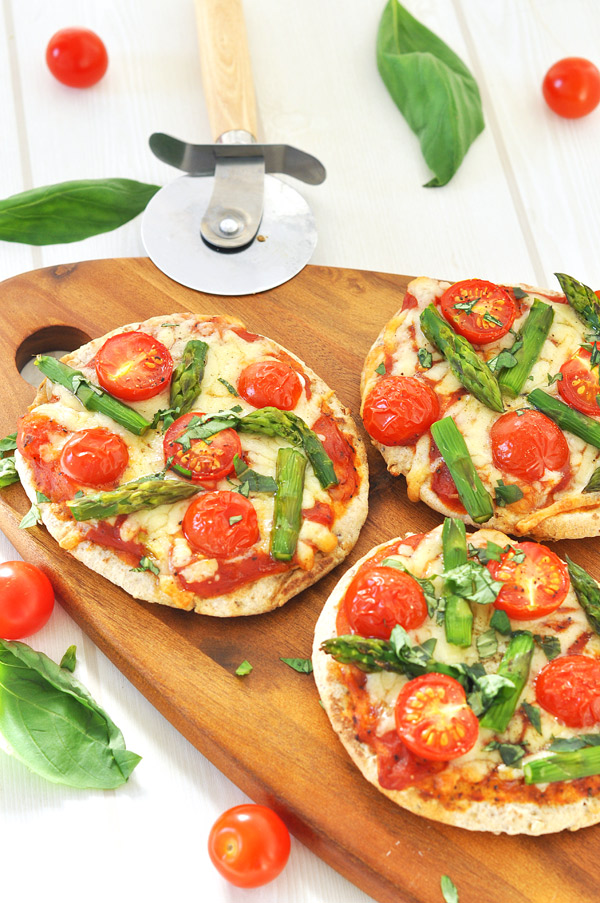 You know those days when you just feel like staying in your pyjamas, watching your favourite show and hiding from the world for a few hours. Well this is the perfect meal for that day.
These pizzas are low-key but they sure do deliver on flavour. They take no more than 15 minutes to make and with the addition of a whole wheat pizza base and fresh green vegetables, it's a healthier pizza alternative.
These mini vegetarian pizzas are coated with a homemade tomato sauce, topped with asparagus, a sprinkling of cheese and fresh basil. I didn't bother making my own pizza dough because this recipe is meant to be for days when you feel like taking it easy.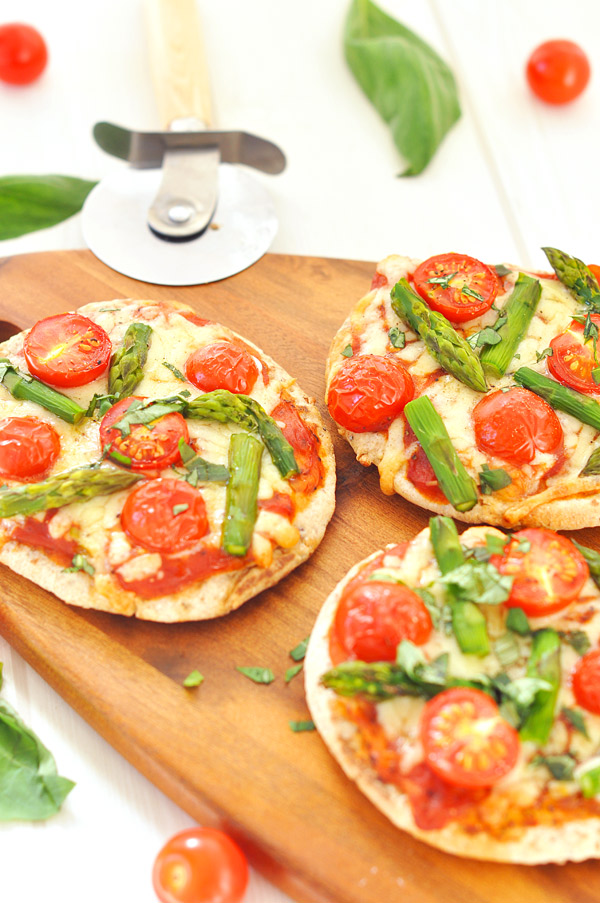 Mini Vegetarian Pizzas
Ingredients
2 pita breads
2 tablespoons of tomato paste
6 cherry tomatoes, chopped in half
4 asparagus stems
⅓ cup cheese
2 tablespoons basil
Cracked pepper, to taste
Directions
Toast pitas lightly under the grill on both sides until they get a little colour
Add asparagus to boiling water and cook for three minutes. Put cooked asparagus in cold water to stop the cooking process. You want the asparagus to remain vibrant and keep a little crunch
Add tomato paste, sliced tomato and chopped asparagus to pita bread. Top with grated cheese and a sprinkling of fresh basil and cracked pepper
Put under grill until cheese is nicely melted.