Yoga is my medicine. It heals me; physically, mentally and emotionally.  Every day I'm grateful to have something in my life that makes me feel so incredibly amazing! It nourishes every cell of your body and leaves you feeling energised, calm and full of love! Plus it tones and strengthens your body and that's never a bad thing!
Over the last ten years, yoga has and continues to be one of my greatest teachers. On the mat we learn the power of challenging ourselves, pushing boundaries, stepping out of our comfort zone, surrendering, letting go of control and best of all being more compassionate and accepting of ourselves. We then take this off the mat and into our everyday life and that's where the real power of yoga lies. It brings about such profound change and transformation.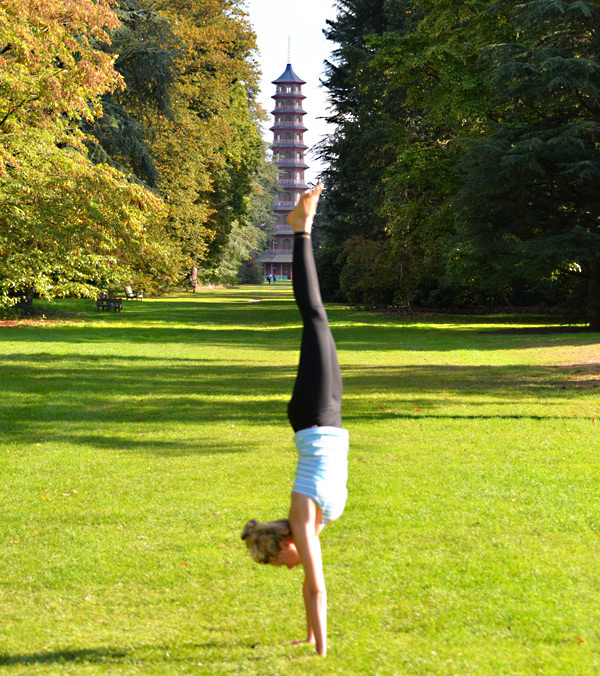 My brother was my first yoga teacher nearly ten years ago and ever since then I've had yoga by my side. Comforted in the knowledge that I have an amazing tool to help me be the best person that I can. To help me step into my authenticity. To live a life full of love, truth and purpose. Yoga has given me the courage and strength to deal with challenging situations and to not let my decisions be guided by fear.
I'm passionate about sharing my love of yoga and teach both Vinyasa Flow and Yin Yoga. Vinyasa is a dynamic energised form of yoga where every movement is lead by your breath. I fell in love with Vinyasa because its continuous flow is like a beautiful dance. Yin is a more restorative slow form of yoga where the poses are held for much longer to allow the muscles to completely relax while you stretch and release into the connective tissue within the body. Both styles of yoga complement each other wonderfully and leave you feeling relaxed and happy.
Yoga brings people together, it's about connection and community and I'm so grateful to be sharing in this journey with you!