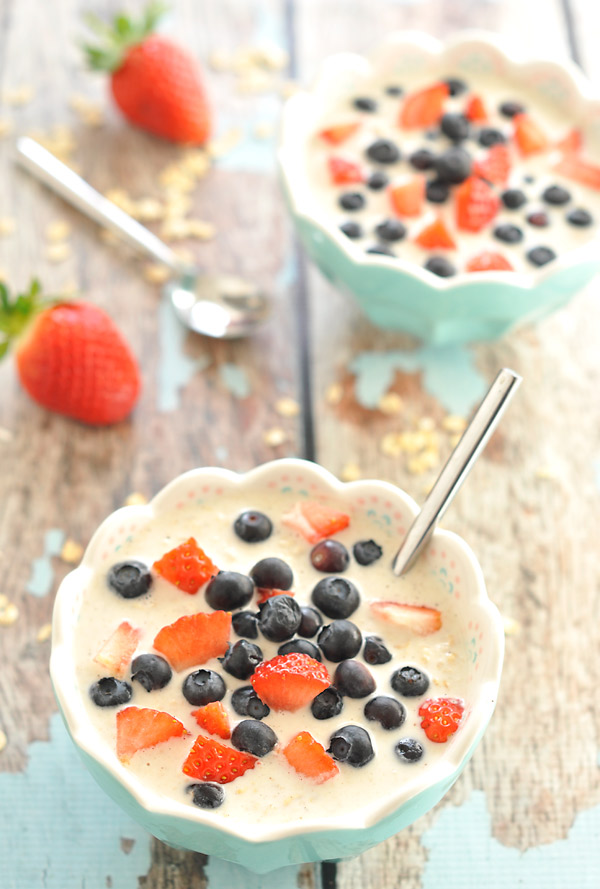 I was first introduced to the concept of overnight oats by Kath who runs the fantastic food blog called Kath Eats Real Food. It's a perfect breakfast choice in warmer weather or if you know you're going to be short on time in the morning.
All you do is add some liquid to the oats and leave them to soak overnight. The oats absorb the liquid and become nice and soft. I flavoured these with vanilla and cinnamon and topped them with fresh berries.
It's such a fast way to ensure you have a healthy and delicious breakfast waiting for you in the morning without much effort – perfect for those who live life on the go, but want to maintain a healthy diet.
I  think about food all day long, it excites me and gets my creative energy flowing. I'm either thinking about new ideas for recipes, what to have for lunch or what ingredients I need to buy for recipe testing. I love it! Whenever I make these overnight oats, I go to bed happy and excited for the morning, knowing that a tasty breakfast awaits me.
In the last year or so as I've started to change my lifestyle and invest more time and energy into the things I love, I  also find myself loving getting up early. There's a calmness and stillness to the city in the early morning, and it's great to start your day in this atmosphere, before the typical hectic city buzz takes hold .
Yoga, cooking and food photography are what makes me excited to get out of the bed in the morning. Spending time doing things I am deeply passionate about makes me excited to see where the day takes me, and  these overnight oats are a perfect way to start the day!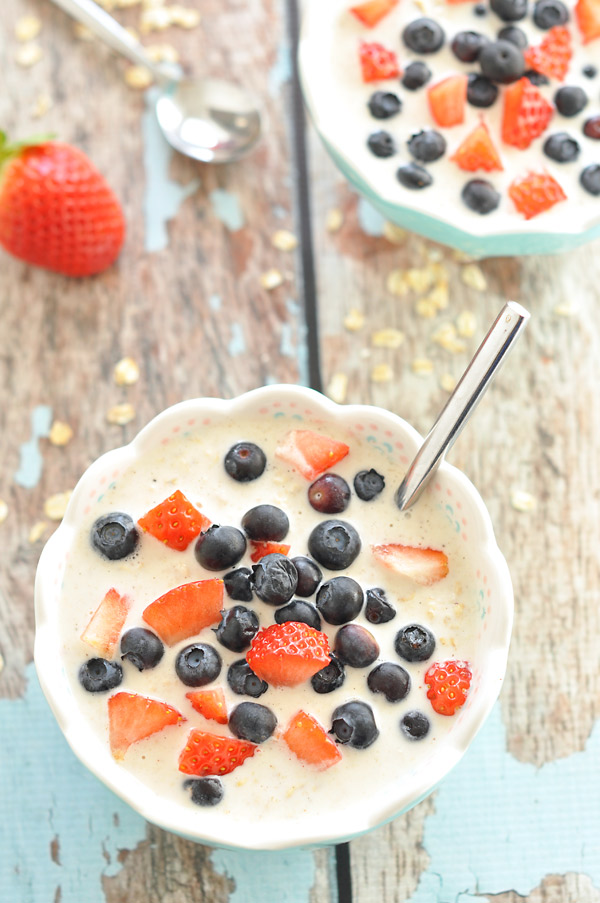 Overnight Oats
Ingredients
1 cup oats
¾ cup almond milk
½ cup water
½ teaspoon vanilla powder or pure extract
1 teaspoon cinnamon
½ cup of Greek yoghurt
½ cup of berries
Directions
Add oats, milk, water, vanilla and cinnamon to a bowl. Cover and leave in the fridge overnight
Add yoghurt and mix well
Top with fresh berries