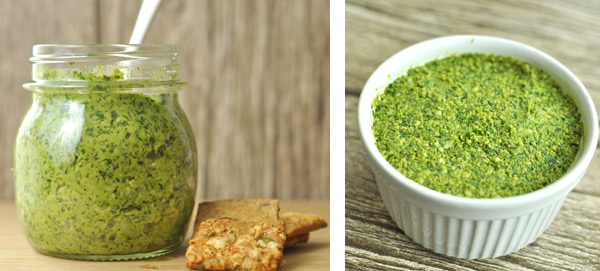 Basil is the perfect herb, it's fresh and fragrant, vibrant and most of all delicious!
The great thing about this pesto recipe is that is uses cashew nuts instead of cheese to give it the creamy element. The combination of fresh basil and cashew nuts is delightful.
If you're like me and find store bought pesto to be too oily you will love this recipe.  It's delicious added to wraps, fresh salad, vegetable sticks, crackers or even as a side to a roast dinner.
I often make extra and freeze it so I always have some one hand when I have a pesto craving, which is quite often.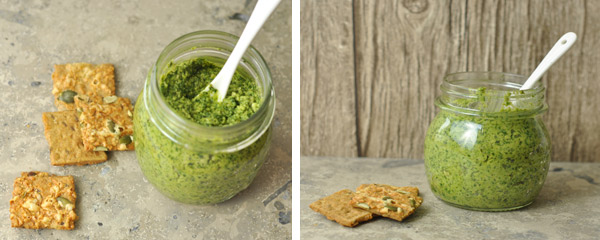 Pesto
Ingredients
Large bunch of basil (around 100g)
Half cup of cashew nuts
1 clove of garlic
Juice of one lime
2 tablespoons extra virgin olive oil
A pinch of salt
Directions
Add all the ingredients to the blender and blend on a high speed until everything is well combined