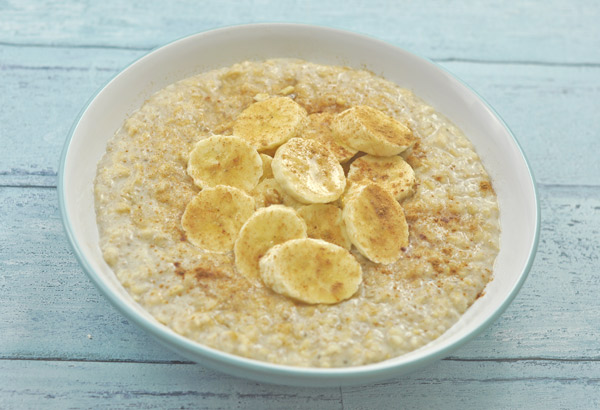 I love porridge, for me it's the perfect meal. I find it to be healing food and a warming bowl of porridge is the perfect way to start the day. It makes my body feel good and that is the ultimate sign of a wholesome meal. It warms me on the inside on chilly mornings and sets me up nicely for the morning.
I almost always cook porridge with banana and Chia seeds. When added to liquid, Chia seeds swell and plump up as they absorb the liquid and this gives the porridge a thick and hearty consistency.
The banana adds a delicate sweetness and is perfect topped off with some added honey and a sprinkling of cinnamon.
This is a simple recipe that requires a few minutes of cooking and minimal ingredients. It is such a simple way to start the day and my body always thanks me for it.
I've actually only started eating porridge in the last few years. Growing up on the Gold Coast a warming breakfast was never a necessity and a refreshing mango or cold bowl of muesli always seemed like a better option. Now that I've been introduced to overnight oats by Kath from Kath Eats Real Food, I can still get my fix of oats in the summer months.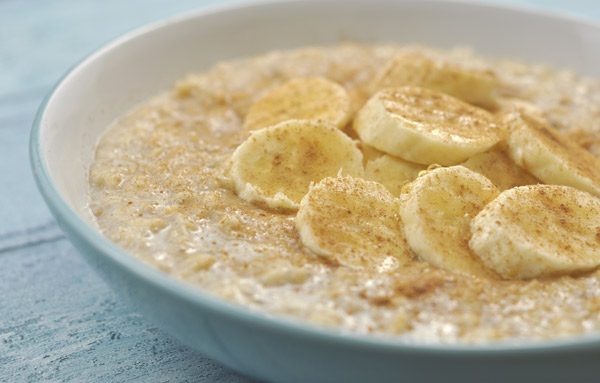 Porridge with Banana & Chia Seeds
Ingredients
1 cup of rolled oats
2 teaspoons of chia seeds
1.5 cups of water
¾ cup of soy/almond milk (or your favourite milk)
2 bananas, sliced
1 tablespoon honey
1 teaspoon of cinnamon
Directions
Add oats and chia seeds to a saucepan
Add water and milk to the saucepan and turn the heat to medium
When the porridge is bubbling, turn the heat down for the remainder of the cooking time
Stir regularly and let cook for approx 7 minutes. Add more water or milk if the mixture is looking to thick or undercooked
Pour into bowl and add chopped banana, a drizzle of honey and a good sprinkling of cinnamon