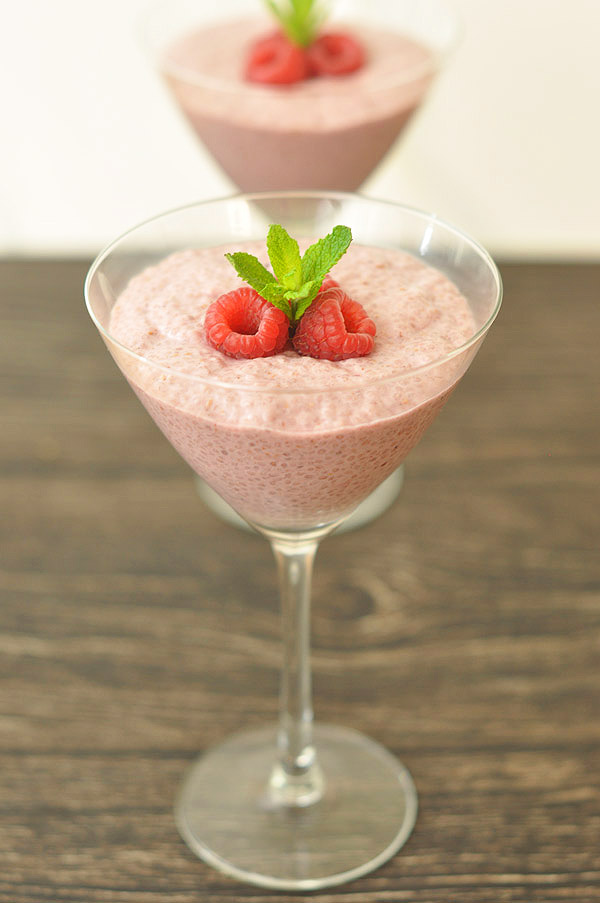 Chia seed pudding is a great dessert, it's easy to make, free of refined sugar and delicious. Plus it's kind of fun! It has a texture that's similar to tapioca and seeing as chia seeds don't have a strong flavour, the options to flavour the pudding are endless.
This raspberry and coconut pudding is wonderfully refreshing and the raspberry gives it a natural sweetness. The chia seeds plump up as they absorb the liquid and become almost gelatinous in texture. Chia seeds are native to Central America and are loaded with omega-3. I buy mine online or at the health food store.
This pudding is perfect to eat on a hot day when you feel like something sweet but also healthy!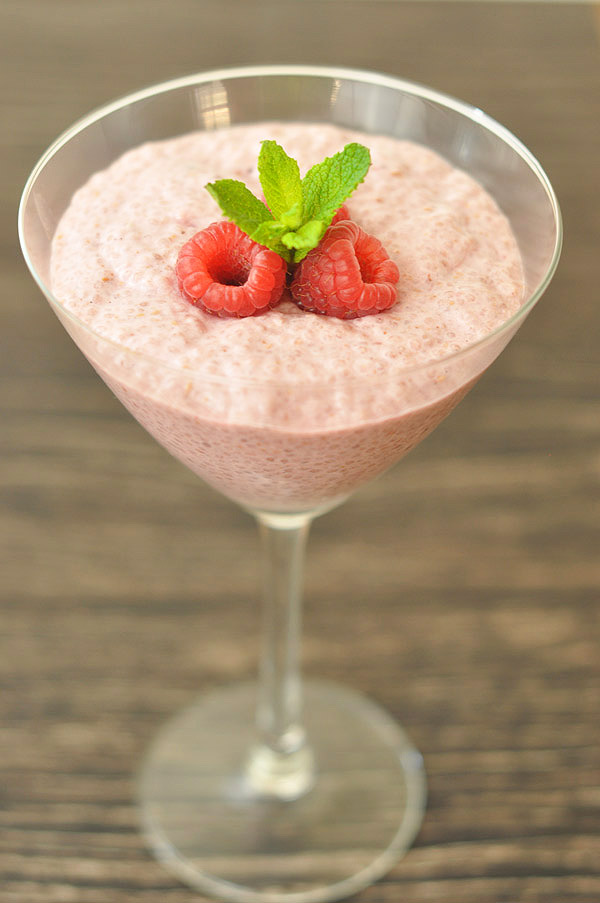 Raspberry, Coconut & Chia Seed Pudding
Ingredients
2 cups almond milk
4 tablespoons chia seeds
1 cup of raspberries
1.5 tablespoons dessicated coconut
1 tablespoon maple syrup
Directions
Add almond milk and raspberries to the blender and mix well until the berries are well combined
Add liquid to a container and add the chia seeds, maple syrup and coconut
Stir well and leave on the bench for 10 minutes
Cover and put in fridge for at least 2 hours
Stir well and serve with a few fresh berries on top