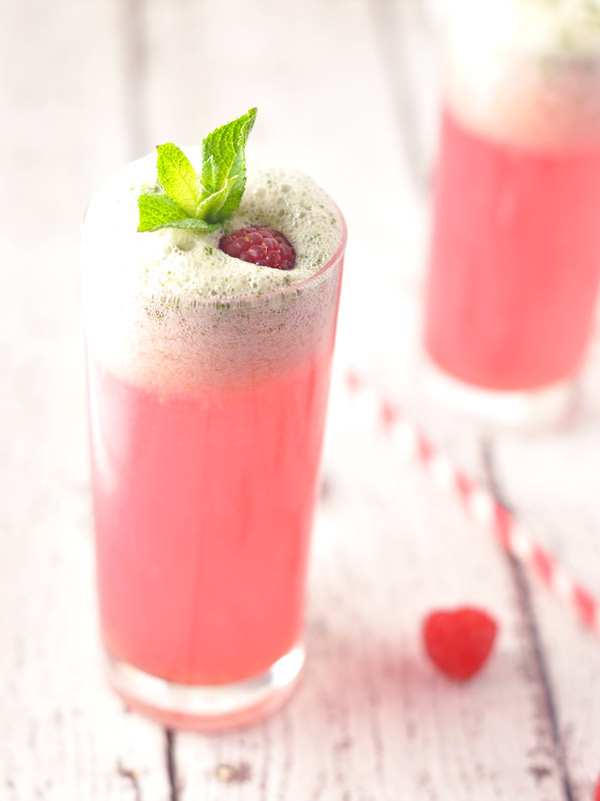 Even though giving up alcohol has been one of the biggest blessings to come out of getting Typhus, occasionally I feel like something a little fancier than water, and so this delicious virgin cocktail was born. The base is made with mineral water and ginger beer and flavoured with fresh raspberries and mint. It also features some fresh ginger and is sweetened with a little maple syrup. It's perfect on a nice sunny day and is a great drink to serve guests. Or you can do what I did and relax with a good book for the afternoon!
I don't know about you guys but I have a tendency to make myself feel really guilty if I spend a few hours lounging around and relaxing. Don't get me wrong, I still do it and love every minute of it but I do catch myself having thoughts of being lazy and berating myself for not being more productive. We seem to lose that feeling we have as kids, where the most important thing is playing, having fun and ultimately doing what makes you happy in that very moment. As adults we seem to move more to a mentality that every moment of the day should be productive.
Switching off and spending time doing something that nourishes you and restores you is just as important as ticking things off your to do list. And even though I make sure to carve time out of every day to do this, I do have to be conscious of negative thoughts creeping in. I have to consciously remind myself to live more in the present moment rather than from a place of past or future thoughts.
If you're finding yourself a little stressed out lately and need to take more time for yourself, maybe start by taking 30 minutes to do something that is solely for you, something that lights you up and nourishes your soul. Whether that be reading a good book with a cup of tea, soaking in a warm bath, taking a yoga class or a long walk in nature or having a good chat with a loved one. By taking a little time for ourselves every day, it helps us to show up in the world and in our relationships with more compassion and love for others. By loving ourselves we have more love for others. This mocktail is my way of sending love to all of you

Raspberry, Mint & Ginger Cocktail
Ingredients
2 cups mineral water
1 cup ginger beer
½ cup raspberries
8 mint leaves
¼ teaspoon ginger, minced
½ teaspoon maple syrup
Directions
Add raspberries, mint leaves and ginger to cocktail shaker
With a muddle or the end of a rolling pin squish the ingredients until the raspberries become more like a syrup
Add the mineral water, ginger beer and maple syrup and shake until well combined
To serve, pour into glasses and top with mint leaves and fresh raspberries