Perfect to cosy up with on a cold day to warm your bones and soothe your soul. 
It sure is getting cold here, which means soup and herbal teas are in constant rotation! Must keep warm!
This recipe comes together in 30 minutes and requires just a few simple ingredients. It's such a rewarding feeling to create a meal out of what ingredients you already have in the house.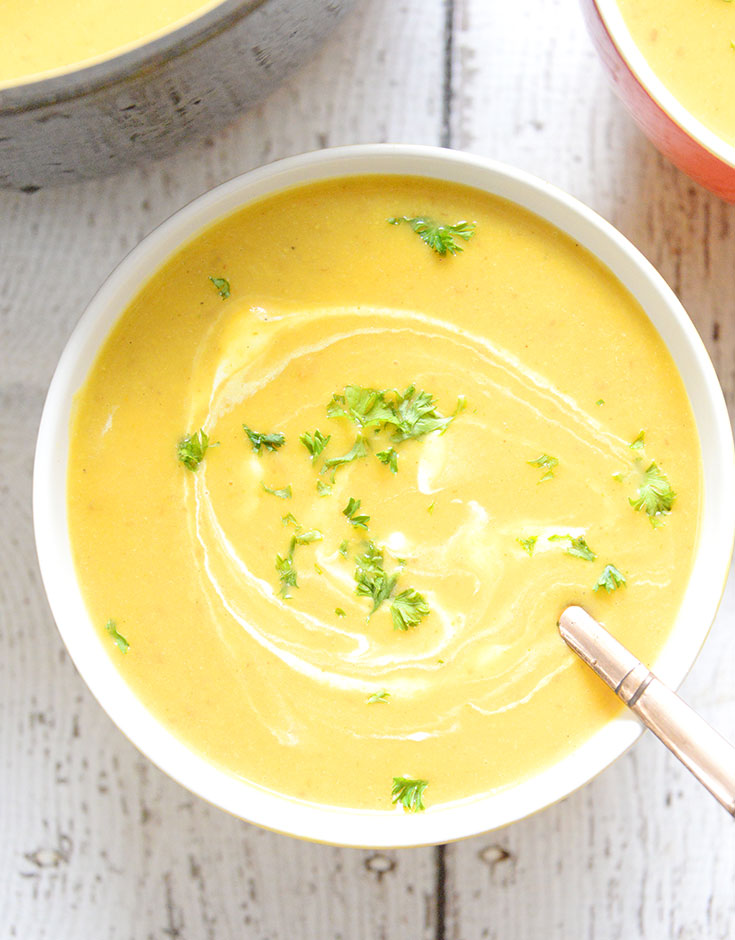 This soup is creamy, soul warming and perfect for a chilly day. It's great to make ahead of time so you are set for the week ahead. Homemade soup is so simple to cook and it really does taste a million times better than anything you will get at the supermarket. It's perfect for a healthy wholesome lunch or a light dinner. This is best enjoyed with some crispy toasted whole wheat flat bread to dip into the soup. Yum!
If you try this recipe, let me know what you think by leaving a comment down below!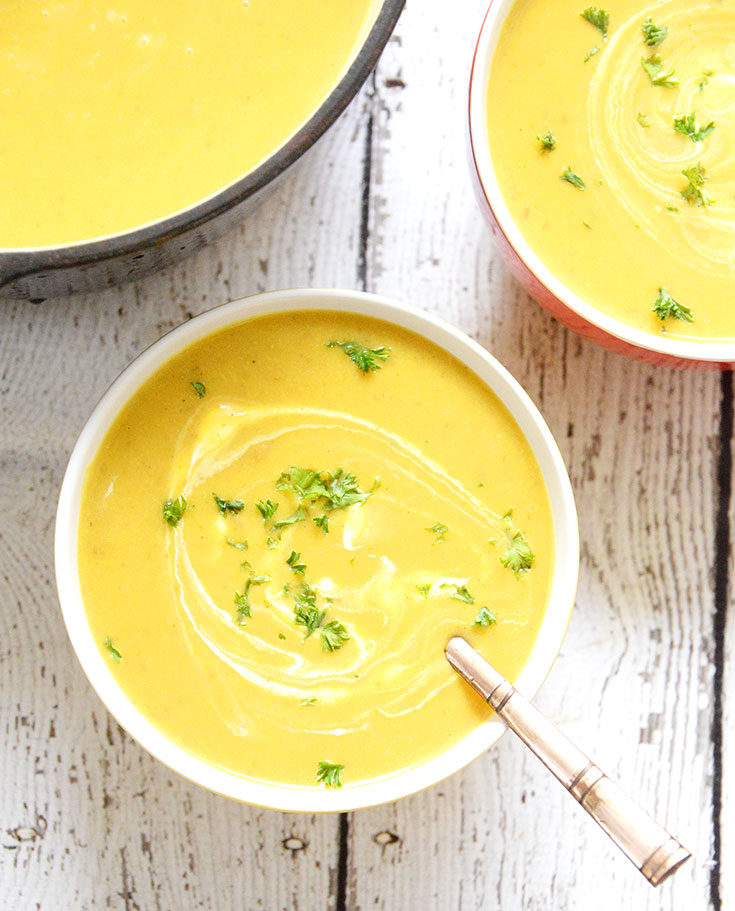 Red Lentil Sweet Potato Soup
Ingredients
1 tablespoon coconut oil (or olive oil)
1 white onion, diced
4 cloves garlic, minced
2 tablespoons ginger, minced
1 teaspoon turmeric
1 teaspoon curry powder
1 teaspoon dried coriander
Pinch of cayenne pepper
4 small sweet potatoes
1 cup red lentils
6 cups vegetable stock
½ cup coconut milk
Salt + Pepper, to taste
Directions
Add coconut oil, onion, garlic and ginger to a large pot and put on a medium heat. Leave to cook for approximately 5 minutes.
Add turmeric, curry powder, coriander and cayenne pepper to the pot, stir well and cook for 2 minutes.
Add vegetable stock, sweet potato, lentils and coconut milk to the pot and leave to cook for approximately 25 minutes.
Once the soup has cooked, you'll need to puree it to make it smooth and creamy. You can do this with a blender, food processor or stick immersion blender.