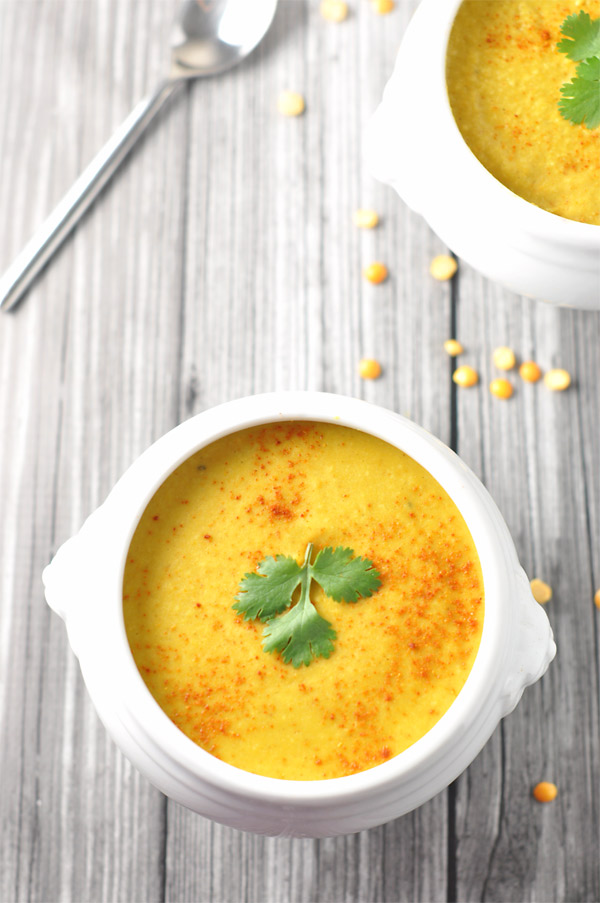 You might remember, a couple of weeks ago I posted a recipe for Spiced Roasted Cauliflower. After an afternoon of roasting and photographing cauliflower, this soup was born.
I ate a whole lot of soup during the winter and while most weeks I find it difficult to deviate from my favourite red lentil soup, sometimes I do feel the need for a change.
Soup is one of my favourite go to meals during the week. I love to make a big pot over the weekend so I have some healthy dinners waiting for me when I get home from a busy day. Lately I've been going to bed quite early, so a simple and healthy meal is just what I need.
This soup is thick and creamy and packed full of healthy ingredients.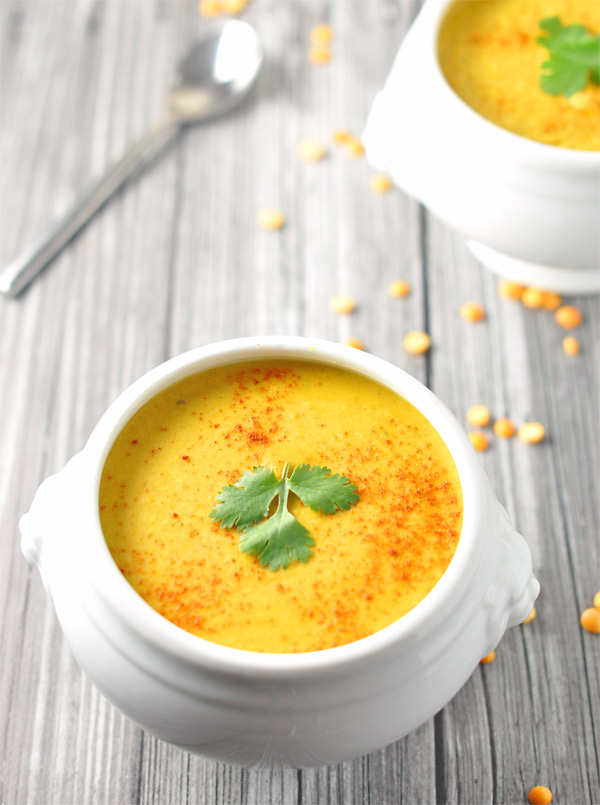 Roasted Cauliflower & Split Pea Soup
Ingredients
1 cauliflower, roasted
2 teaspoons curry powder
2 teaspoons garam masala
2.5 tablespoons coconut oil (or your favourite oil)
1 white onion, diced
3 cloves garlic, minced
1 tablespoon ginger, minced
1 tablespoon cumin
1 tablespoon coriander
½ teaspoon turmeric
1 cup yellow split peas, rinsed
4 cups vegetable stock
1 cup coconut milk
Directions
Preheat oven to 180 degrees Celsius or 356 degrees Fahrenheit
Remove outer leaves from cauliflower
Chop cauliflower into pieces and place on a baking tray lined with tin foil or baking paper
Coat the cauliflower in the coconut oil, curry powder and garam masala
Roast for 30 mins
Add onion, garlic and ginger to a large pot with a little oil and fry until onion begins to turn translucent
Add cumin, coriander and turmeric to the pot with the onions and cook for a couple of minutes
Add split peas and stock to the pot and simmer for around 40 minutes or until slit peas have started to break down and soften
Add coconut milk and simmer for a further 10 minutes
Add cauliflower and the rest of the ingredients to blender and blend until completely smooth.