These roasted almonds are coated in a maple and cinnamon glaze and roasted until golden and crunchy. The maple syrup makes them a perfect Christmas treat because we all deserve a little extra sweetness in our lives at this time of year.  I've been told that these should come with a disclaimer because they are so addictive. One minute you'll be nibbling on a few nuts and the next, the whole bowl will be empty. I say go for it, they're so delicious!
The excitement around food is probably one of my favourite things about Christmas! Everyone gets excited planning their Christmas menu and seeing as I could talk about food all day long, it makes me very happy.
As the year starts to draw to a close and we approach the beginning of a new year, I find myself reflecting on all that I am grateful for. I've been starting off each day by thinking of three things I am grateful for. I wanted to share with you today's thoughts.
I'm grateful that at this time of year, there is more love in the world.
I'm grateful for a beautiful blue sky on a cold winter's day.
I'm grateful for each and every one of you!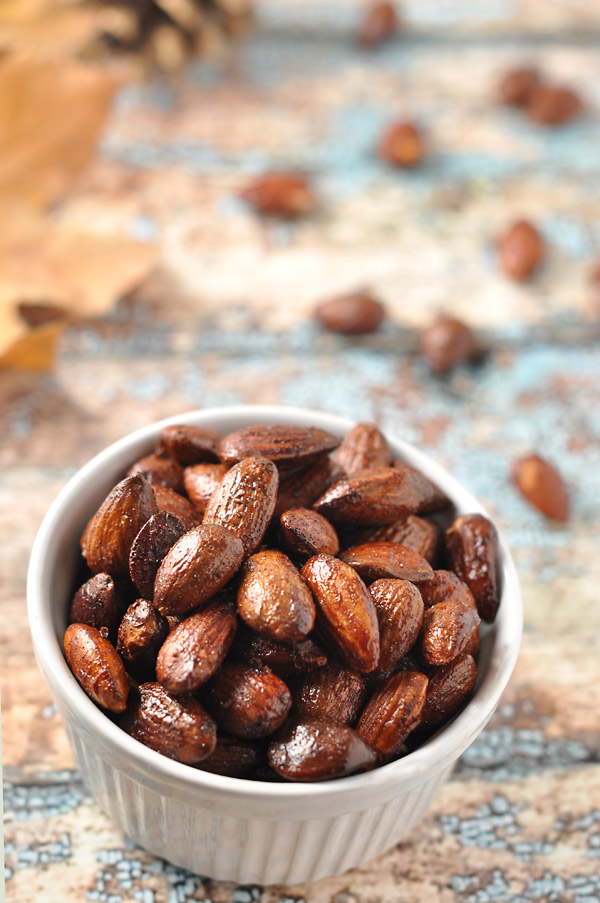 Roasted Maple Cinnamon Almonds
Ingredients
1 cup almonds
2 tablespoon maple syrup
1 teaspoon cinnamon
Directions
Preheat oven to 180 degrees Celsius or 356 fahrenheit
Add maple syrup and cinnamon to a bowl and mix well
Add almonds to the bowl and mix to make sure each almond is well coated
Pour almonds onto a roasting tray lined with tin foil and roast for 15 minutes