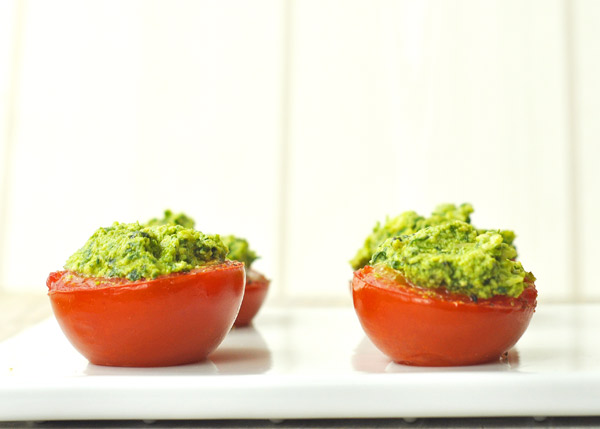 I love the smell of vine ripened tomatoes, especially the vine part. It's weird, I know but I love it.
When I was a child we used to grow tomatoes and I always loved going to the garden to pick them. Tomatoes eaten right off the vine have so much more flavour!
These roasted tomatoes with pesto are so simple and are such a delicious addition to your meal. Whenever I make a roast on a Sunday evening, I always make these to accompany it.
The combination of tomatoes and fresh basil adds a wonderful element of freshness to any meal.
They are the perfect side dish!
This recipe works best with good quality vine ripened tomatoes. The tomatoes are roasted for 10 minutes and then topped with my favourite homemade pesto. It's that simple!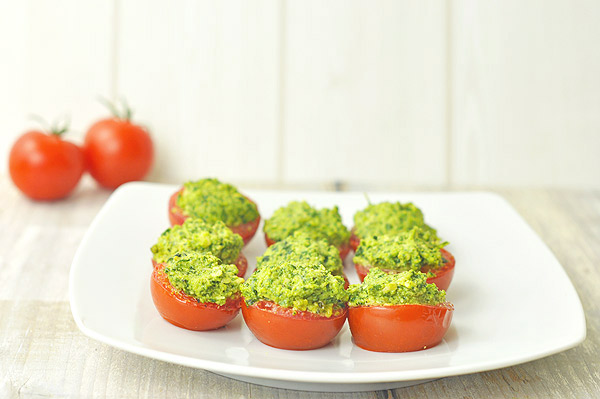 Roasted Tomatoes with Pesto
Directions
Preheat oven to 180 degrees
Cut tomatoes in half across the middle (see picture)
Roast in oven for 10 minutes. You want them to keep their shape so don't cook for too long
Add a good dollop of homemade pesto to the top and put back in the oven for 5 minutes