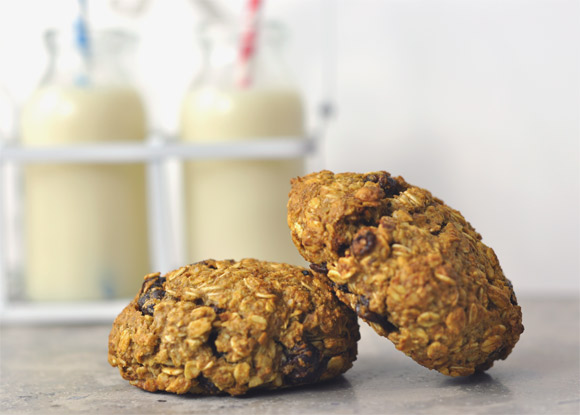 Years ago when I was living with my mum she always asked me to bake these cookies. We got the recipe from my brother's yoga centre and it wasn't until I was living in London and went to a class at the Sivananda yoga centre that I was reminded of these wonderful cookies. The Sivananda yoga centre always has a fresh batch on sale for students to enjoy after class.
These cookies really are delicious and the best part is that they are healthy! They leave you feeling full and nourished. My bf loves these so much he has been known to count how many are left in the container, so he can make sure he isn't missing out on his fair share!
The base of the cookie is ground oats & nuts and to sweeten them you add sultanas and honey.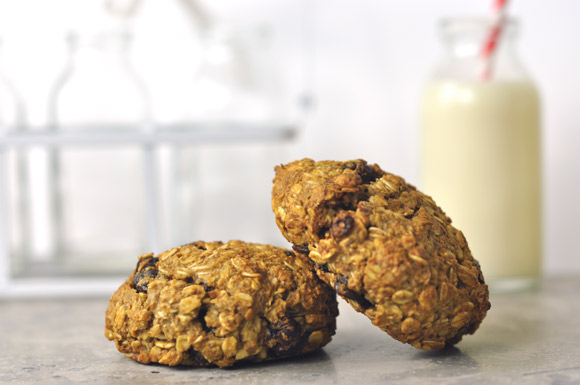 Sivananda Cookies
Ingredients
3.5 cups oatmeal
2.5 cups whole wheat flour
1 teaspoon nutmeg
1.5 teaspoons cinnamon
1 teaspoon baking powder
½ cup raisins
½ cup almonds
½ cup walnuts
¾ cup coconut oil
1.5 cups honey
¾ cup of soy milk (or your favourite milk)
Directions
Preheat oven to 180 degrees celsius
Add all dry ingredients (except nuts) to a large bowl
Add nuts to the food processor and mix well until the nuts are ground into smaller pieces. Add to the bowl with the dry ingredients
Add the wet ingredients to a separate bowl and mix well until the honey has dissolved into the milk
Add wet ingredients to the dry ingredients and mix well with your hands
Shape cookies 2 to 3 inches and put onto a lined baking tray
Bake for 20 minutes