Lacking in colour, and – let's be honest – perhaps also in flavour, I don't know about you guys but I think cauliflower can be kind of boring! So I felt the need to give this cruciferous vegetable some loving and spice things up a little. Gone are the days of boring cauliflower!
This cauliflower is coated in a mixture of coconut oil and spices and then roasted. You could even play around with the spices (to your tastes), if you wanted to change things up a little. It's a wonderful side dish, but if I'm to be honest with you, it never lasts that long when I'm around. I eat it as a snack straight from the oven.
Cauliflower is highly nutritious so if you're looking for a new way to get your intake, this is a great option. Cauliflower doesn't have the strongest of tastes so is great base for absorbing all those wonderful spices.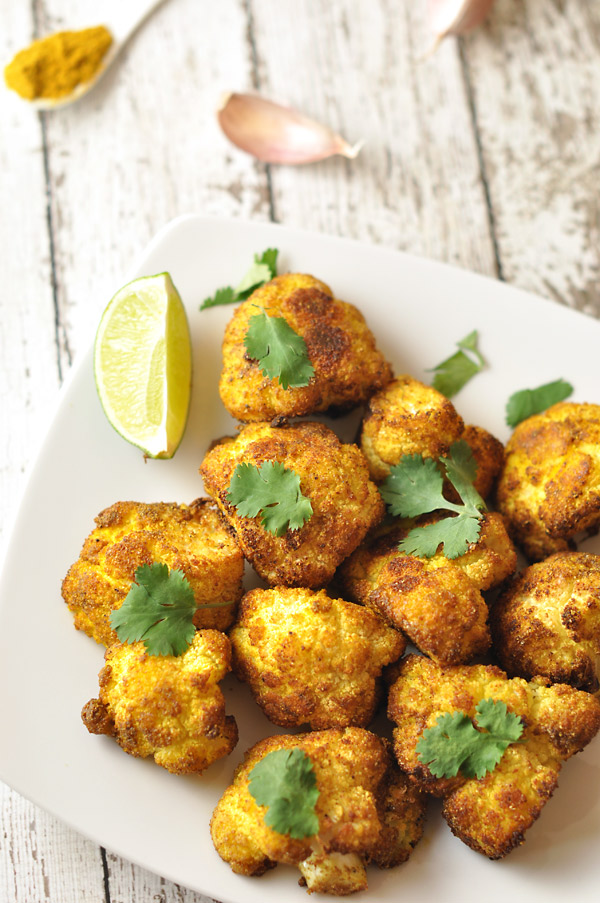 Spiced Roasted Cauliflower
Ingredients
1 cauliflower
2 teaspoons curry powder
2 teaspoons garam masala
salt+pepper, to taste
1.5 tablespoons coconut oil
Directions
Preheat oven to 180 degrees Celsius or 356 degrees Fahrenheit
Remove outer leaves from cauliflower
Chop cauliflower into pieces and place on a baking tray lined with tin foil or baking paper
Coat the cauliflower in the coconut oil and spices
Roast for 30 mins