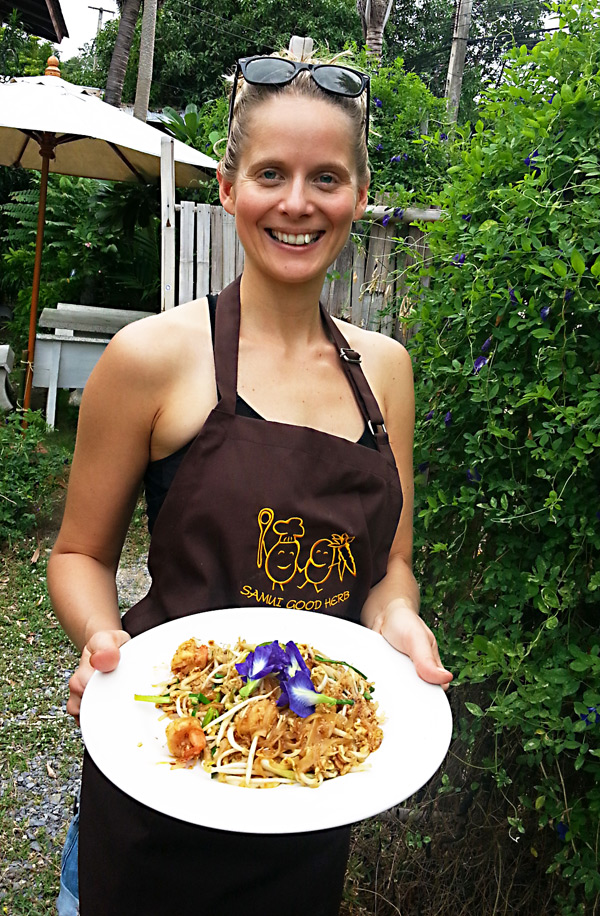 You haven't heard much from me lately as I've just got back from a two week trip to Thailand! I had such a wonderful time and while I was there I went to Thai cooking school. I can't wait to share some of the recipes with you! Yep, I now know how to make a killer Thai curry!
I went to a small local cooking school in Koh Samui run out of a lovely ladies house. They grow all their herbs and vegetables free from chemicals and we had a tour around the garden before getting down to cooking. It was such an authentic experience and the food we cooked was some of the best I ate in Thailand. I feel really blessed to have these recipes, they are seriously delicious!
One of the teachers said she hopes to show people how simple Thai cooking is.  Once you have a good recipe to follow and all the ingredients gathered, it really couldn't be simpler.
The most exciting thing was learning how to make the paste for green curry and panang curry. Sure it's easy to use a curry paste from a jar but it never tastes quite the same as you get in Thailand. Plus there's something really rewarding about pounding all the herbs in your mortar and pestle. It has the most amazing fragrance and connects you more to the food because you know exactly what ingredients are included.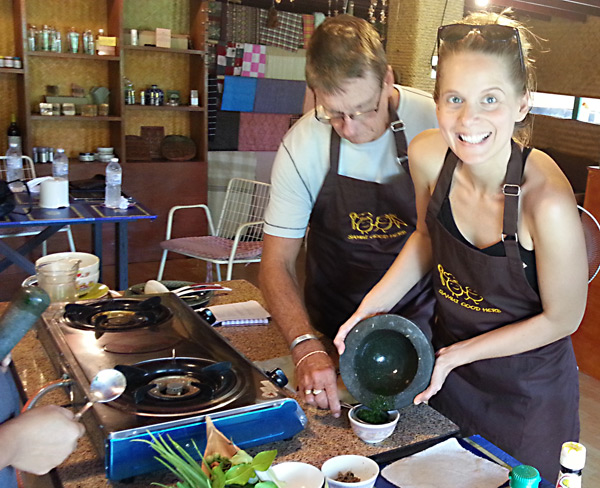 My trip confirmed to me that if I was ever stranded on a tropical island, so long as I had a few coconut trees to sustain me, I'd be more than happy. Dad kept joking that coconuts would start growing out my ears if I had another one but they are seriously amazing. I've been addicted to coconut water ever since the craze hit the yoga arena but fresh coconuts are on a whole different level. They are a true gift from nature and one of my favourite things in the world to eat. I might have to consider moving to a tropical Island just so I can get my fix of fresh coconuts! Not sure London is going to deliver on that front.
If you follow me on Instragram you would have seen some pictures of my trip but I've included a few here as well. Stay tuned for my Thai Green Curry recipe coming very soon!