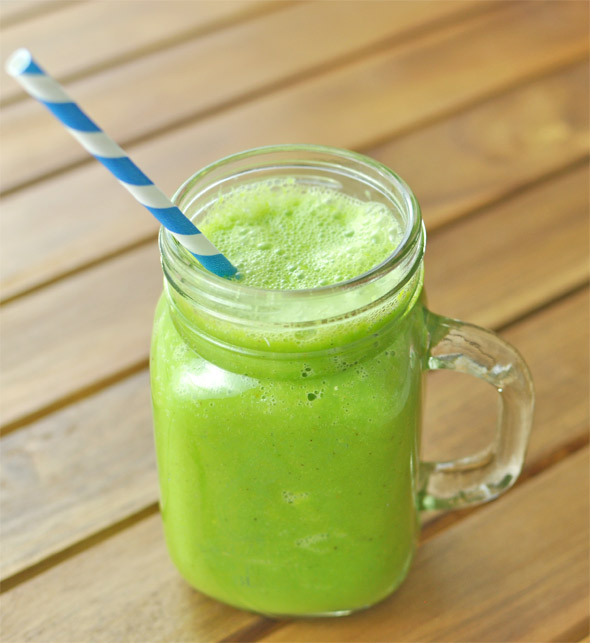 Green smoothies make me feel invigorated. I feel energised just looking at that cup of green goodness.
It's a great way to eat some extra greens and it's nice to change things up so you aren't always eating them in salads.
They are super quick to make and a great help for getting kids to eat more vegetables. I love to add lemon juice to my smoothie for some extra zing.

Tropical Fruit Green Smoothie
Ingredients
2 handfuls spinach
1 kiwi fruit
3 pieces small cut up pineapple
½ cup mango
½ cup filtered water or coconut water
Juice of one lemon
Directions
Add spinach, lemon juice and half a cup of water to blender and mix well
When spinach has been blended to a liquid, add fruit and blend to a smooth consistency