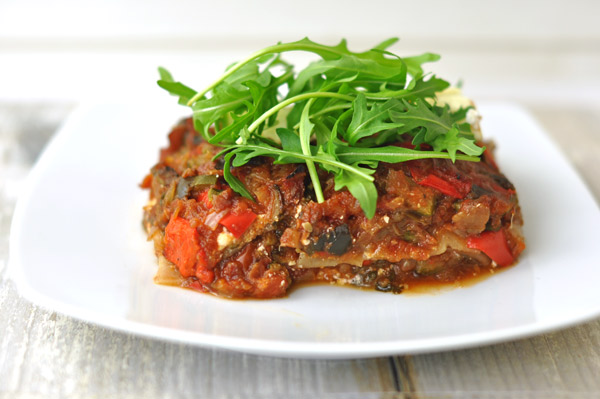 For lasagne lovers who are looking for a healthier alternative, I hope you love this recipe as much as I do.
This is a vegetarian recipe that uses whole wheat pasta sheets and ricotta cheese to make it a healthier option.
It's the perfect recipe to make on a lazy Sunday afternoon when you have time to relax and enjoy the cooking process. You need an hour and a half to cook the vegetables and then another 25 minutes in the oven so you don't want to be pushed for time.
The key to getting this recipe right is to make sure you cook the vegetables perfectly. They need to be cooked until the mixture is the consistency of a thick sauce.
It makes six portions which means I have lunch or dinner already prepared for the next couple of days. I love leftovers!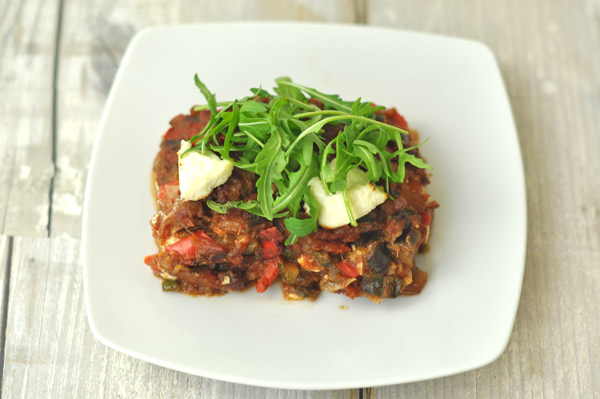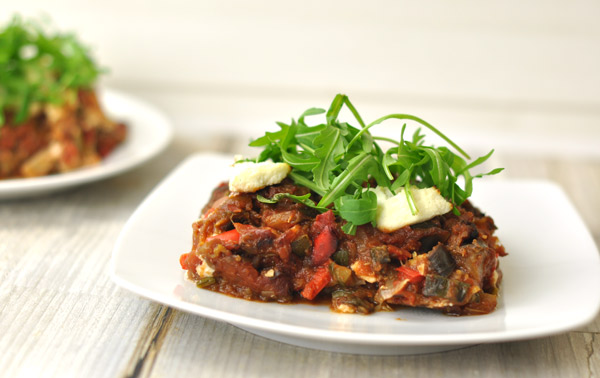 Vegetarian Lasagne
Ingredients
1 large or 2 small red onions, diced
4 cloves of garlic, minced
1 chilli, finely chopped
2 aubergines (eggplant), chopped
3 courgettes (zucchini), chopped
2 red pepper, chopped
2 400g tins of diced tomatoes
Salt + Pepper, to taste
6 whole-wheat lasagne pasta sheets
150g ricotta cheese
Directions
Preheat oven to 180 degrees celsius
Cut vegetables into small cubes and add to a large pot
Add tinned tomatoes and stir well to combine
Put on a low heat and cook the vegetables for about an hour and a half
You will need to stir regularly to ensure it doesn't stick to the bottom of the pot
When the vegetables are cooked, layer the bottom of your chosen lasagne dish with pasta sheets
Spread a layer of ricotta over the pasta and then add half of the vegetable mixture
Repeat procedure by adding pasta layer, spreading ricotta and adding the rest of the vegetables
Dollop some ricotta over the top and bake in oven for 25 minutes