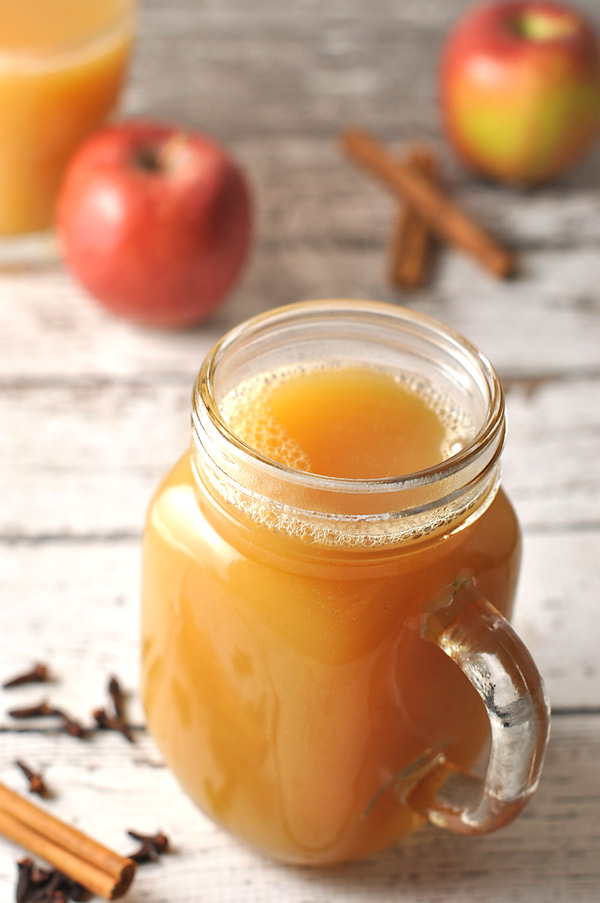 Earlier in the week I woke up when it was still dark and the London sky was completely filled with an eerie fog. I could see the street lights twinkling through the thick haze, it looked like a movie set. Most people said they felt like they were in a horror movie but it reminded me of the setting for a Christmas movie. I felt that at any moment you could expect to see Santa on his sleigh breaking through the fog, waving and throwing presents to all the kids.
As much as I miss being in Australia with my family at this time of year, I do love London at Christmas time. It represents everything I've always seen in Christmas movies, or anything Christmas themed for that matter; scenes of misty evenings with snowflakes majestically falling, crackling fires, hot drinks and cosy nights in.
A glass of this warm spiced apple cider is wonderfully comforting on a cold evening. A pot simmering away on the stove will make your house smell heavenly. Since I stopped drinking alcohol a couple of years ago, I've enjoyed experimenting more with drink recipes. In the past, while I loved the idea of warm cider, it always made me feel terrible because it's usually filled with huge amounts of sugar and spiked with alcohol.
This cider is made with freshly squeezed apple juice and gently simmered with an array of spices to make a special, and best of all healthy, holiday drink.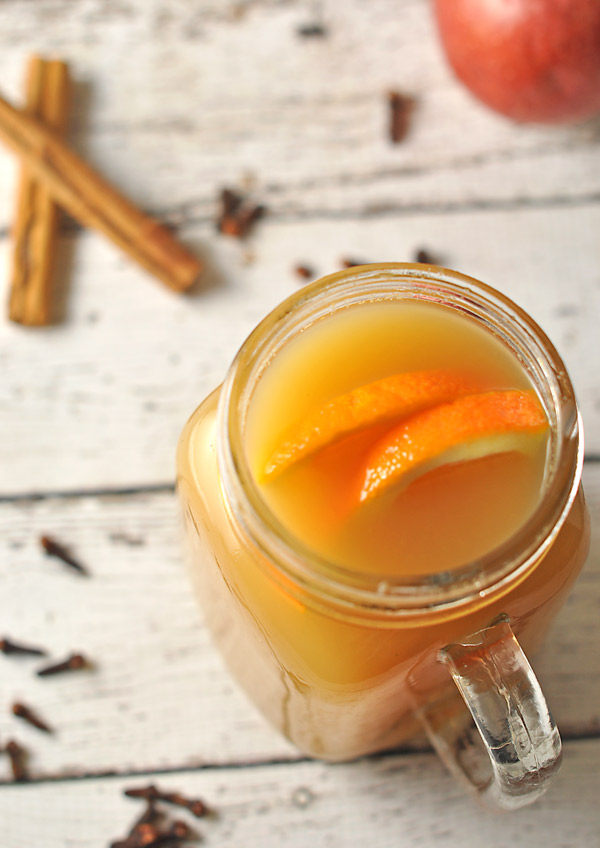 Warm Spiced Apple Cider
Ingredients
10 apples, juiced
1 orange, zested and sliced
3 cinnamon sticks
½ teaspoon cloves
1 whole nutmeg
½ teaspoon ginger, minced
1 lemon, sliced
1.5 cups water
Directions
Chop and juice apples
Add to a saucepan with the remaining ingredients
Bring to the boil and gently simmer for 30 minutes
Strain and serve