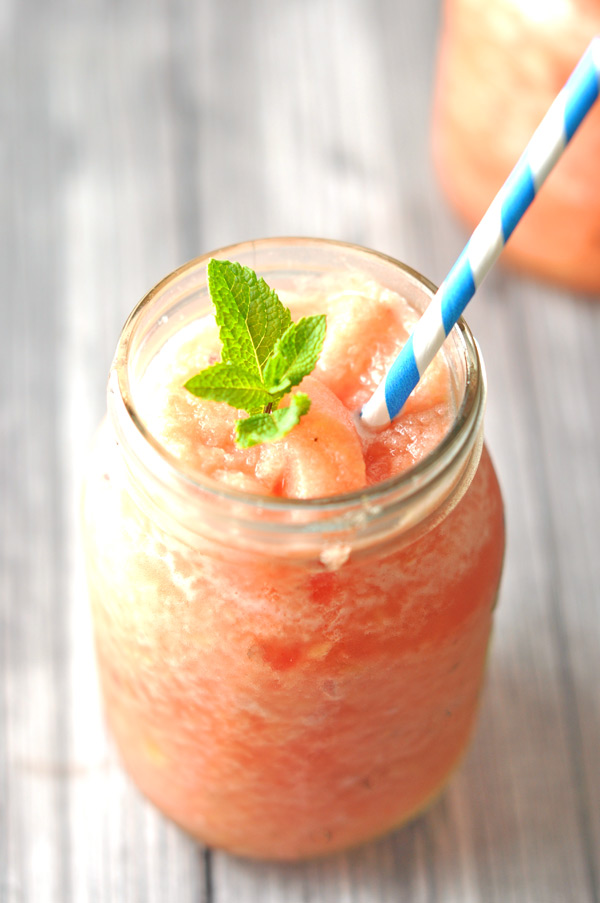 Last week was the hottest week I think I've ever experienced in London. I loved every minute of it but in a city that isn't equipped for warm weather meant I spent my days looking for icy cold drinks!
It gave me visions of living on a tropical island eating fresh fruit and swimming in the ocean all day long. Maybe one day! I had a ton of fruit at home and the hot weather meant it ripened super quickly so I chopped a lot of it up and popped it in the freezer. Turns out this was a great idea as we were able to drink ice cold fruity drinks all week long.
This slushy has only three ingredients and takes just minutes to make. It's so refreshing and a great way to cool down on a summers day. When the weather is hot our bodies usually crave hydrating light food and this is a great way to eat some healthy delicious fruit.
All you do is add frozen watermelon, strawberries and lime juice to the food processor or a high powered blender and you have a slushy in a few minutes. So much healthier than the artificial unhealthy slushies you can buy from the store and it tastes a million times better.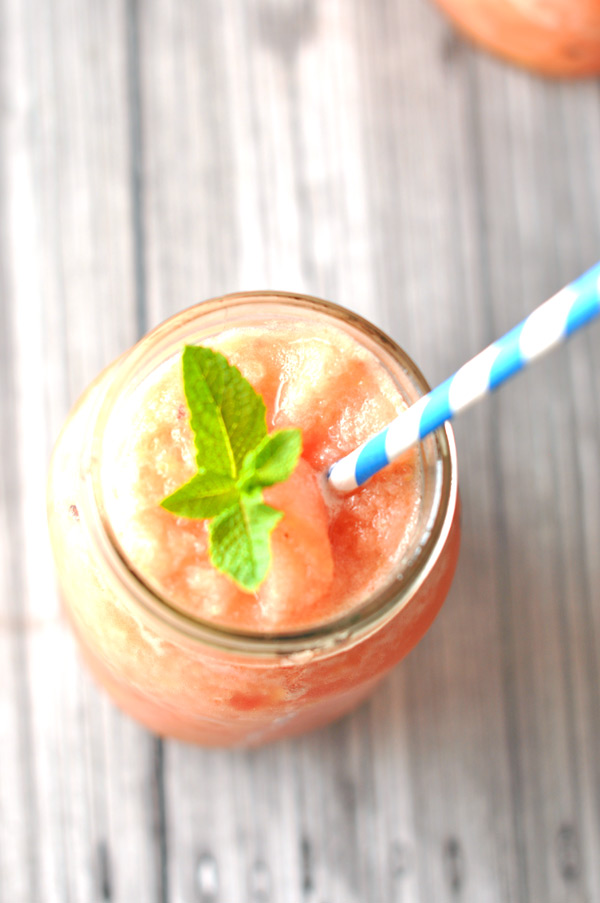 Watermelon & Strawberry Slushie
Ingredients
2 cups watermelon, chopped into cubes and frozen
1 cup of strawberries, frozen
1 lime, juiced
Directions
Add the frozen watermelon and strawberries to a food processor or high speed blender
Blend on a high speed until the consistency of a slushie
Pour into a glass and drink while frozen