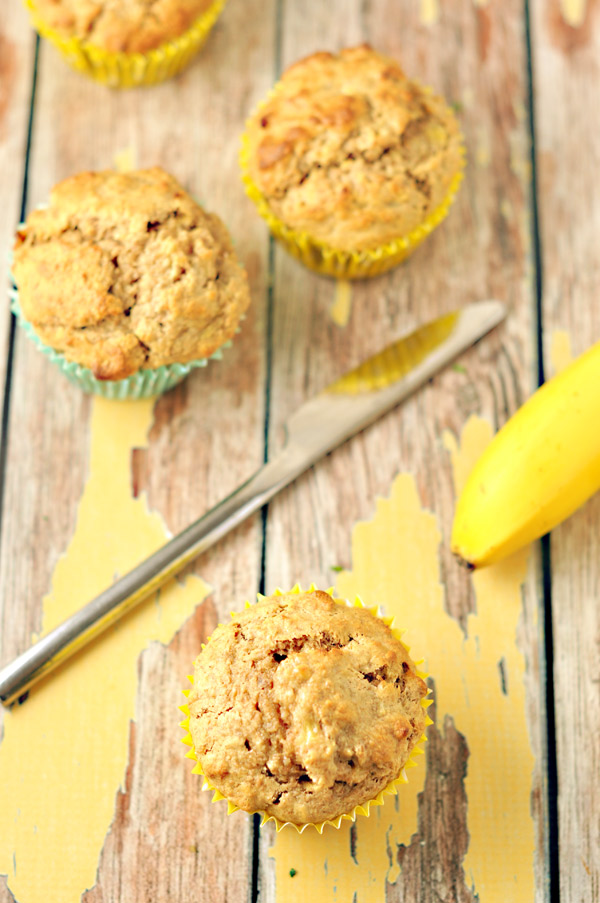 Some of my best recipes are the ones where no planning is involved. I stand in the kitchen, look at the ingredients I have on hand and get to work. Simple! Every time I see overripe bananas sitting in my fruit bowl, I know it's the start of something delicious. And delicious these muffins were!
My regular taste tester was away for a week climbing in the Swiss Alps, so I was left to eat these all by myself. I considered freezing them but instead I decided to eat more that I care to admit! I couldn't help myself! Plus there isn't anything bad in them, they're made with whole wheat flour and are free of refined sugar.
I did get me thinking however, that when Mark's in Africa later this year for a couple of months, I'm going to have to recruit some taste testers, or I'll have to spend all my time exercising to burn off the extra calories! London friends, don't be surprised if I turn up at your door asking you to sample my food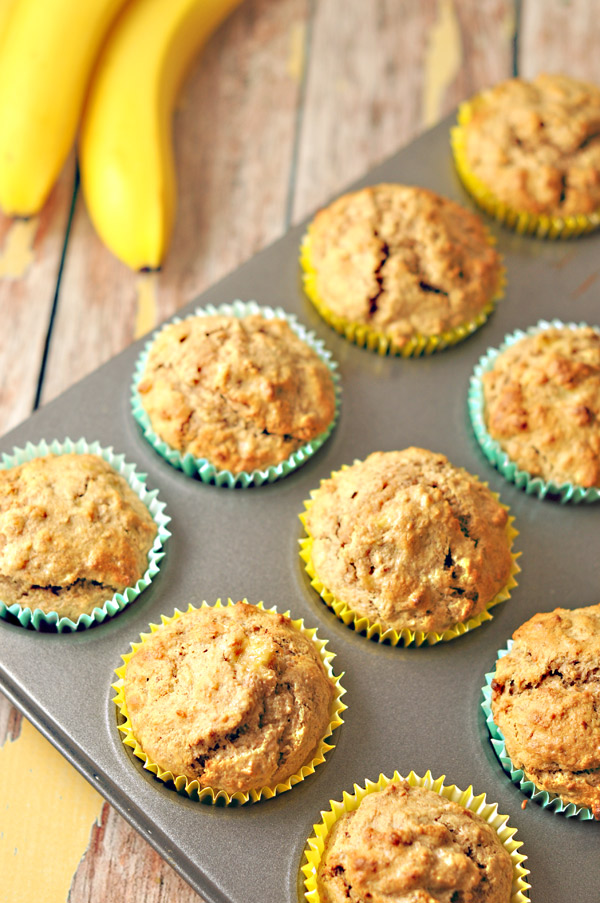 This recipe includes a little Greek yoghurt which makes the muffins wonderfully moist. I included some peanut butter for an extra burst of flavour and the walnuts give them the perfect amount of crunch.
These are perfect for a weekend treat and any leftovers you have will make for a great weekday breakfast when you're pushed for time.
I think you're going to love these! Make these for someone special and they'll love you forever.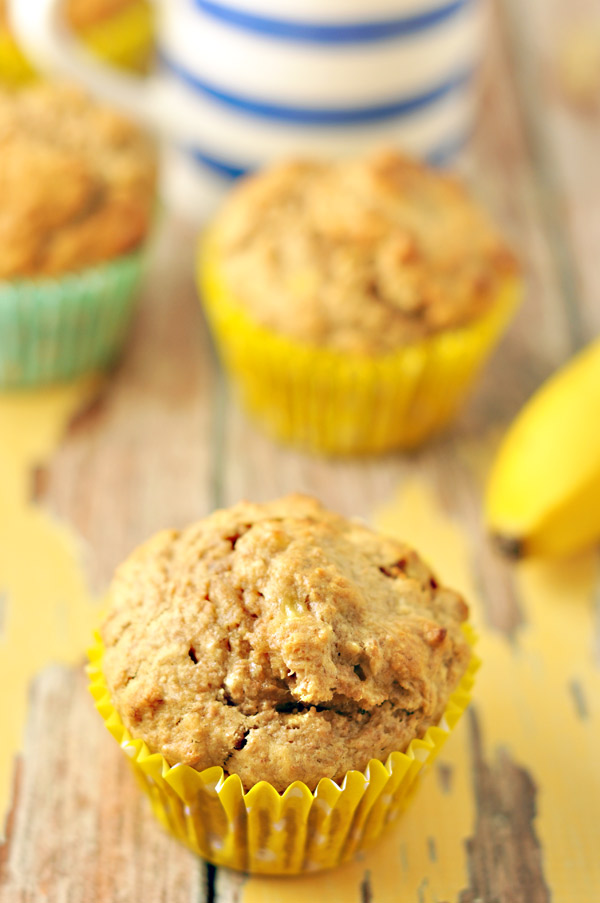 Whole Wheat Banana Muffins
Ingredients
1¾ cups whole wheat spelt flour
½ cups oats
1 teaspoon baking soda
½ teaspoon cinnamon
½ cup walnuts, chopped
3 large overripe bananas
½ cup greek yoghurt
¼ cup coconut oil
¼ cup honey
¼ cup peanut butter
1 egg
Directions
Preheat oven to 180 degrees Celsius or 356 degrees Fahrenheit
Add flour, oats, baking soda and cinnamon to a large mixing bowl
Roughly chop the walnuts and add to the bowl
Mash bananas in a separate dish
Add Greek yoghurt and coconut oil to the bananas and mix well to combine
Add honey and peanut butter to a small saucepan and warm over a very low heat for around one minute until well combined. Pour into the dry flour mixture
Add banana mixture to the dry flour mixture and stir to combine
Lightly whisk an egg. Pour into the bowl with the other ingredients and mix well
Fill muffin liners three quarters full and bake for 20 minutes or until the tops are turning golden. Stick a sharp knife through the centre and if it comes out clean they are ready
Transfer to a wire rack to cool. Store at room temperature