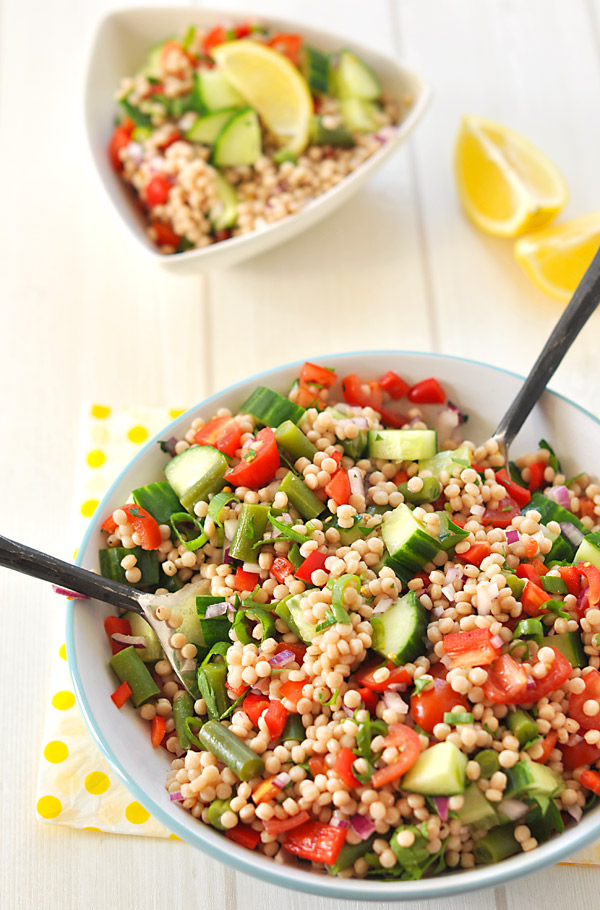 I've only recently discovered whole grain couscous and it has opened up this versatile grain/pasta to me. I'm not the biggest fan of regular couscous but this whole grain pearl couscous is wonderful. It has a slightly chewy texture and is perfect used in salads.
This salad comes together in no time at all and is perfect to take to bbq's or picnics. It's bright and refreshing and the added couscous makes it a wholesome and nourishing meal. It works wonderfully as a side salad with grilled chicken or fish.
It's perfect to eat all year round. In the summer it's light and fresh and in winter it makes me smile by adding some colour and deliciousness to the dark and cold days.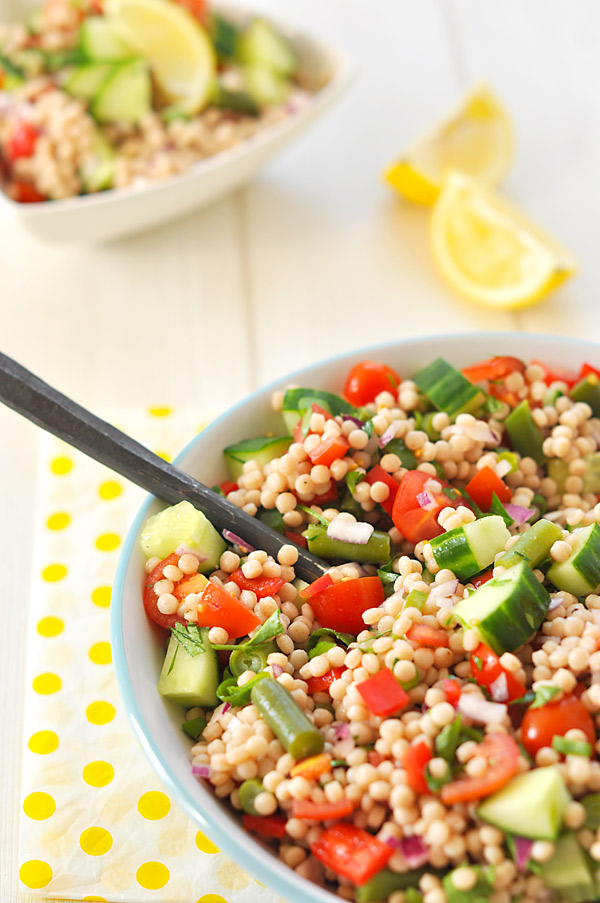 Whole Wheat Pearl CousCous Salad
Ingredients
250g whole wheat couscous
100g green beans
1 cup cucumber, chopped
1 cup cherry tomatoes, chopped
½ red onion, finely diced
1 red pepper, chopped
1 clove garlic, minced
Juice of one lemon
Large handful of parsley
Salt + Pepper, taste
Directions
Add couscous to boiling water and cook for around 10 minutes or until tender. Drain and add to a large salad bowl
Chop green beans in half and cook in boiling water for around 3 minutes. Strain and place in cold water to stop the cooking process. Add to the bowl with the couscous
Add cucumber, cherry tomatoes, red onion and red pepper to bowl
Mix garlic and lemon juice together and mix throughout the salad
Add chopped parsley and season with salt+pepper