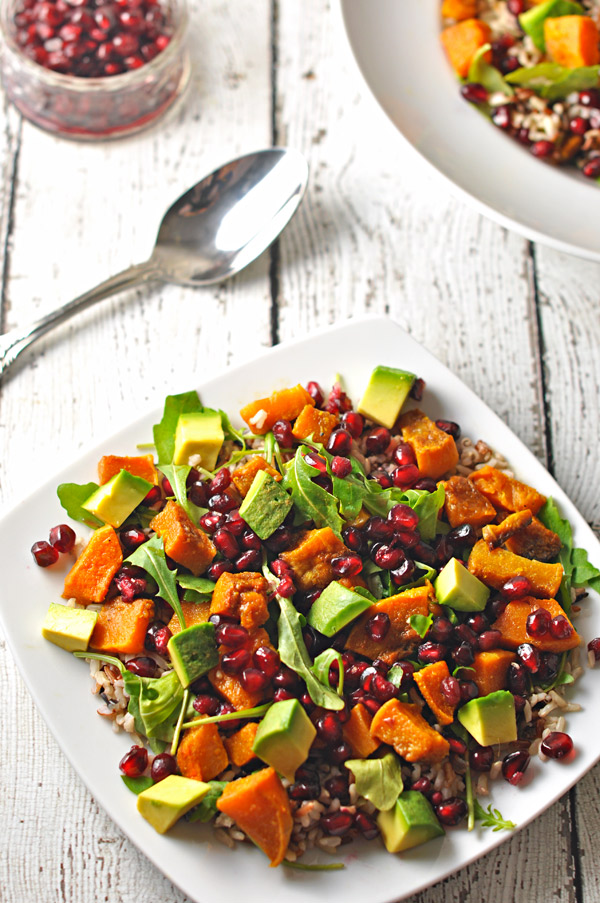 After I did the juice cleanse at the end of last year, I eased myself back onto solid foods with lots of fresh root vegetables, salads and whole grains. This salad quickly became a favourite and is perfect for winter.
It's made with butternut squash and speckled with gorgeous pomegranate seeds. If you're on a bit of a January detox and are looking for a salad that is healthy but also hearty this is a great choice.
The wild rice adds a wonderful texture and the butternut squash is roasted in honey to make it sweet and delicious.
If you've ever tried to get pomegranate seeds out of its very protective casing you'll know that it can either be incredibly frustrating or surprisingly cathartic. I recently stumbled upon a new method while I was trawling the internet whereby you cut the pomegranate in half, place it in your hand seed side down and then with the back of a wooden spoon, whack it until the seeds come out and you're rewarded with gorgeous jewels that you can sprinkle on your salad!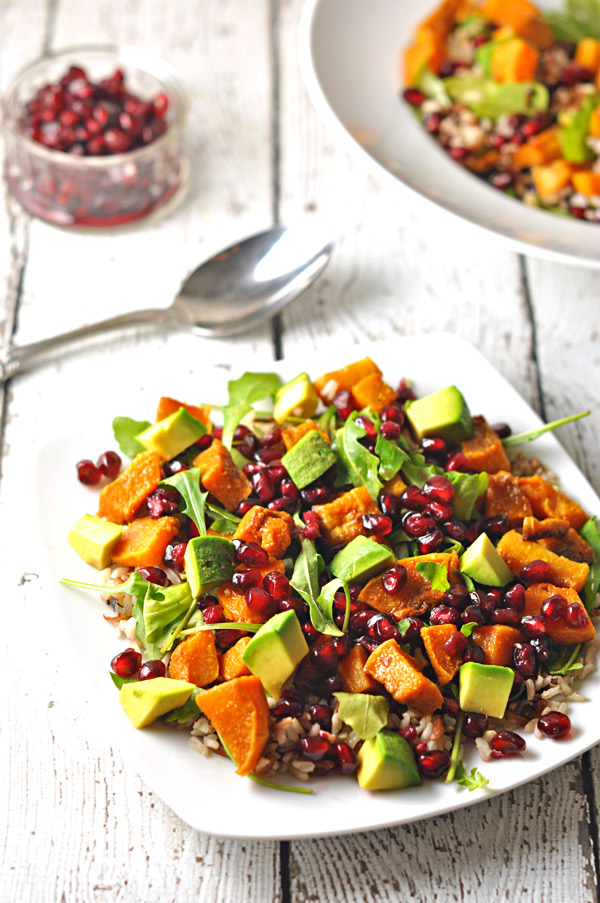 Wild Rice, Butternut Squash & Pomegranate Salad
Ingredients
1.5 cups wild rice
½ pomegranate
½ butternut squash, peeled and cubed
1 avocado, diced
1.5 cups rocket or baby spinach
1 tablespoon coconut oil
1 teaspoon honey
Directions
Preheat oven to 180 degrees celsius or 356 degrees Fahrenheit
Cook rice as per usual method, strain and set aside
Coat the peeled and cubed butternut squash in honey and coconut oil and roast for approx 40 minutes until tender and starting to caramelize
Remove seeds from pomegranate
Assemble salad