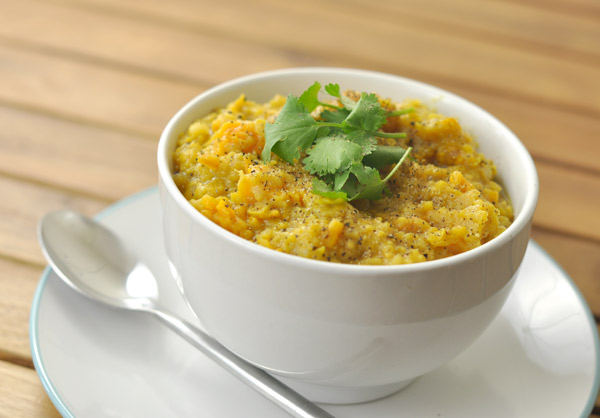 My brother suggested to me a few years ago that it might be helpful to create a list of things I like about winter, to help me get through the long cold months. This split pea soup is perfect on a cold wintry day and it definitely deserves a spot that list. That said, I actually eat this soup all year round! Why wait for winter

It's comfort food at its best and there is something incredibly satisfying about a bowl of this wholesome soup.
All you need is some yellow split peas, sweet potatoes and a few spices. Sometimes the simple things are the best!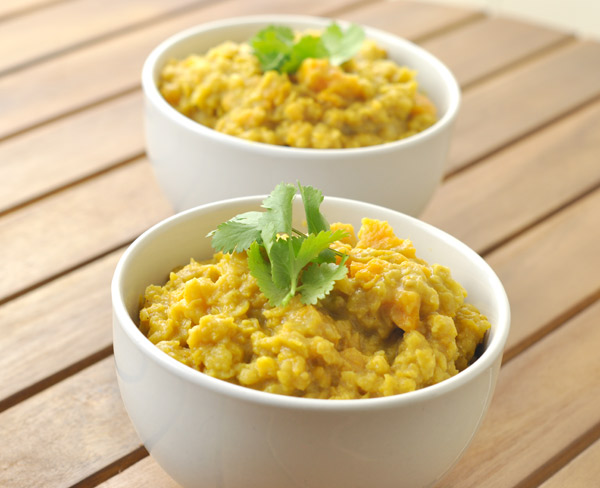 Yellow Split Pea Soup
Ingredients
1 packet of yellow split peas, rinsed
1 large white onion, diced
1 tablespoon ginger, minced
1 tablespoon garlic, minced
1 teaspoon mustard seeds
1.5 tablespoons of mild curry powder
1.5 tablespoons of garam masala
2 medium sized sweet potatoes, peeled and chopped
1.5 litres water
Salt + Pepper, to taste
Chilli flakes, to taste
Coriander to garnish
Directions
Fry off onion, ginger and garlic in a little oil for around five minutes
When onions become translucent, add the curry powder + garam masala and stir well until you have a dry spice mixture
Wash the split peas under cold water until water runs clear
Peel sweet potato and cut into small cubes
Add split peas and sweet potato to a large pot with the onions and add boiling water
Season well with salt & pepper + chilli flakes
Simmer for around 1 hour, stirring regularly
The soup is ready when the split peas have broken down and the soup is creamy
Garnish with a sprinkling of fresh coriander