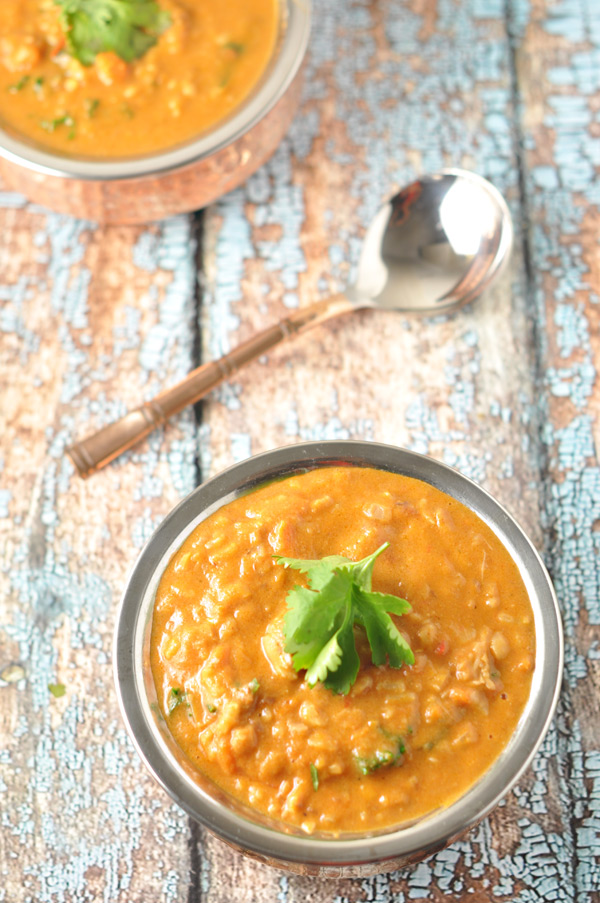 Next week my love is setting off on a six week adventure through Africa, which will see him trekking Kilimanjaro, going on safari in the Serengeti and hiking through the jungles of Rwanda to see the gorillas. We watched Gorillas in the Mist on the weekend in anticipation and after all these years, it's still great. Up next is the Lion King!
It's going to be amazing, the trip of a lifetime and I'm so excited for him! I will miss him SO much, but instead of sitting around feeling lonely, I'm going to use the time to pump out some awesome content for you guys. I'm working on lots of exciting new things that I can't wait to share with you.
It was a tough decision not go with him, at least for some of the trip, especially when I saw a pic of the infinity pool at the hotel in Zanzibar, but it just feels like the right decision for me. My health and body just isn't strong enough to take me so far out of my comfort zone. My health is still my number one priority. But what I think is important to note is healing is different for everyone. At the moment my body needs routine; it needs the best possible food, exercise and a good amount of sleep. This trip for Mark will be healing on a different level, it will touch his soul, take him into the present moment, show him enormous amounts of beauty as well as suffering. It will remind him of the wonder of nature as he sees beautiful herds of elephants, giraffe and lions on the savannah. It will inspire him and make his heart happy. I can't wait to hear all about it!
Now back to food. Mark's already informed me, that when he returns, he'd like me to make everything that I've posted on the blog for the last six weeks. The cheek! Actually to be honest, I'll be so happy to get my resident taste tester back!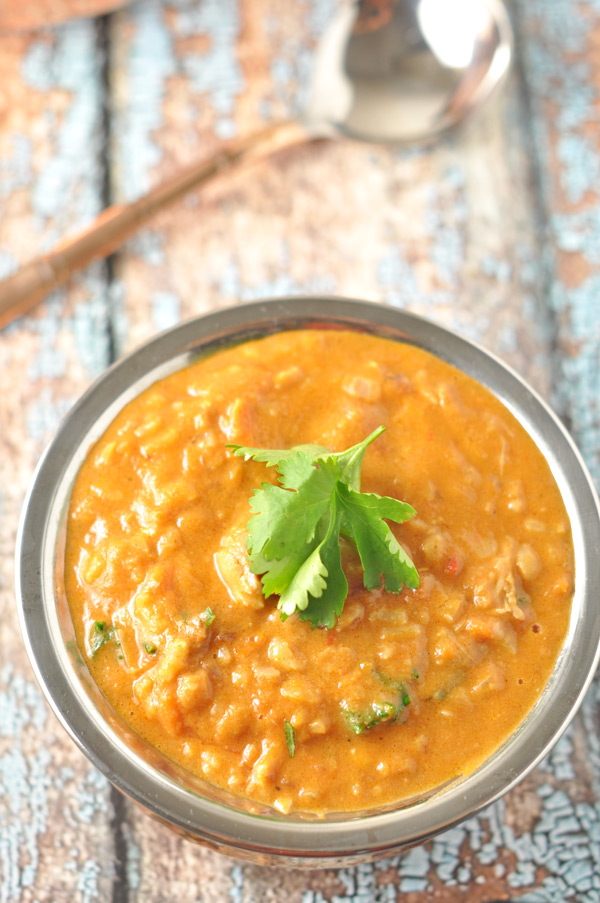 In honour of his upcoming trip I wanted to make an African inspired dish. This stew is based on a popular dish eaten in West Africa. I opted to make this version with chicken as I was making it especially for Mark, but it could easily be made vegetarian. I generally cook meat in my house only a couple of times a month, so I'll definitely be making the vegetarian version of this again. Simply leave out the chicken and add pinto or cannellini beans. Simple! This stew has the most incredible sauce! Trust me, you want this sauce in your life. It's made wonderfully creamy by the added peanut butter and sweet potato. For some extra nutrients and texture, I threw in some brown rice and chopped kale and all the ingredients and flavours compliment each other wonderfully. It's so delicious!
The other amazing thing about this stew is it doesn't take long at all to make and includes really simple ingredients that you might already have in your kitchen. It's a hassle free dish that is comforting and soul warming, that you and your family are sure to love.
African Peanut & Sweet Potato Stew
Ingredients
1 white onion, chopped
6 cloves garlic, minced
1.5 tablespoons ginger, minced
1 chilli, finely chopped
½ teaspoon cayenne pepper
2 teaspoons cumin
6 cups vegetable stock
1 400g can diced tomatoes
¾ cup chunky peanut butter (organic - no additives)
3 small sweet potatoes, peeled and diced
4 organic chicken thighs, skin removed
1 cup rice, cooked
2 large handfuls kale, remove ribs and chop
Directions
Add chicken to a large pot with 1.5 tablespoons of coconut oil and fry for a couple of minutes to brown the chicken a little on each side. Remove from the pot and set aside
Add onion, garlic and ginger to large pot and fry for approx 8 minutes until the onion starts to soften and turn translucent
Add chilli, cayenne pepper and cumin to pot, mix well and cook for a further two minutes while stirring
Add vegetable stock, tinned tomatoes and peanut butter to the pot and stir well. Bring the liquid to the boil and then turn to a simmer
Add sweet potatoes and chicken to the pot and simmer for 45 minutes
While the stew is simmering cook the rice until tender, strain and set aside
Remove chicken from the pot, allow to cool enough for you to shred the chicken off the bone
Add the rice and kale and simmer for a further 15 minutes
Add chicken back to the pot and stir
Serve hot and garish with fresh coriander