The earthiness of the beets and the sweetness of the fruit makes for a delicious and highly nutritious smoothie.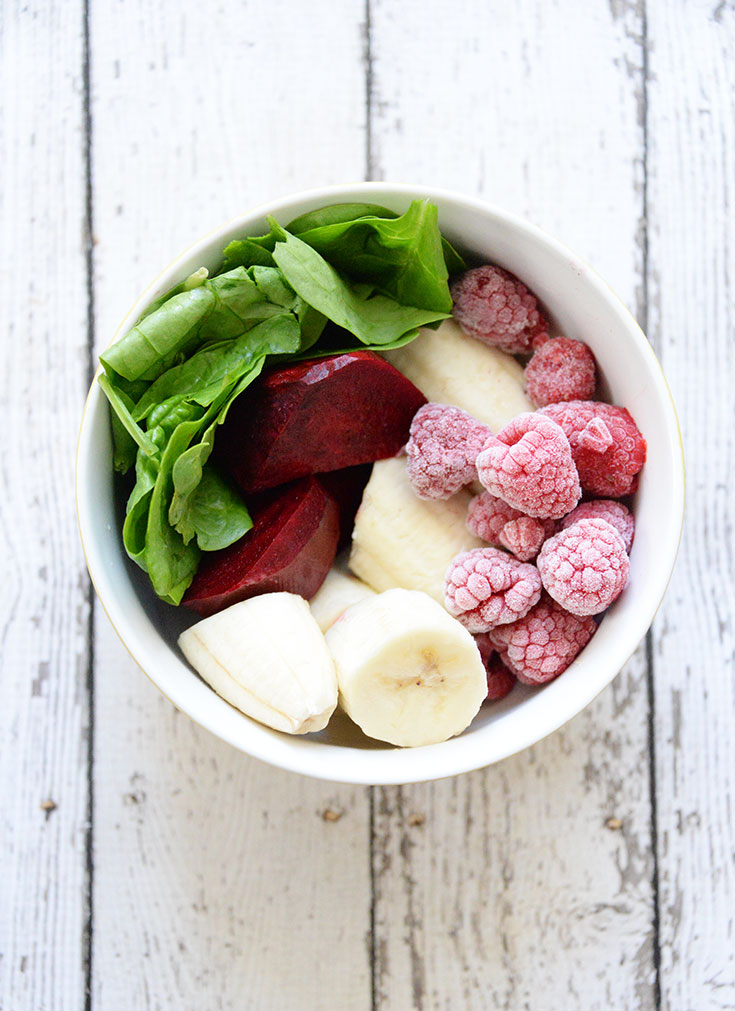 Start your morning off in a healthy way and set a positive tone for your day. Eating a healthy breakfast is easy and delicious when you have the right recipe. When you skip breakfast or choose something unhealthy to eat, it means you are basically running on empty. Imagine trying to drive your car to work with so little fuel you run out. It's exactly the same with your body. You need good quality healthy nutrients in order to function optimally and have a great day where you have plenty of energy.
While beetroot might not be the most obvious choice of ingredient to put in a smoothie, it's full of antioxidants and is a powerful tonic to help your liver remove toxins. If you aren't the biggest fan of the earthy taste of beetroot, don't worry, the raspberry and banana balances it out by providing you with both a sweet and tangy flavour.
The one small thing you'll need to be aware of in advance is to make sure you have frozen bananas and raspberries. Blending frozen fruit turns it into a creamy sorbet. It's like eating dessert for breakfast, except is healthy.
Eating a healthy breakfast might seem insignificant but success is many small steps that lead to big change or transformation. Something as small as eating a healthy smoothie for breakfast is a step on the right path to feeling more energised, confident and happy in your body and mind. Don't underestimate the power of small steps.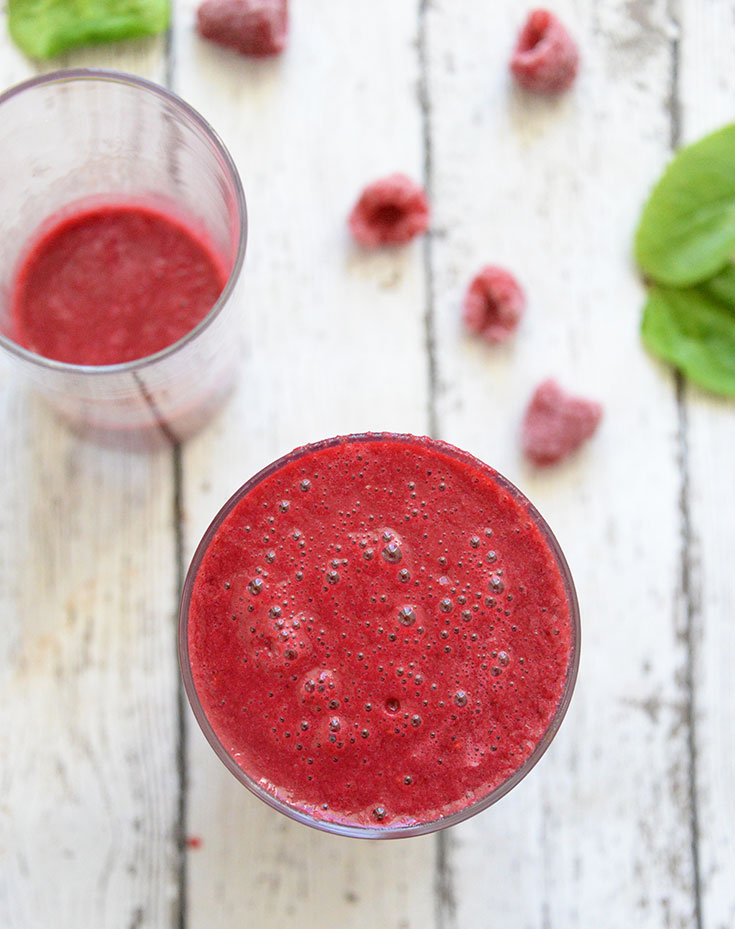 Beetroot & Raspberry Smoothie
Ingredients
1 cup unsweetened almond milk (or your favourite plant based milk)
1 frozen banana (peel and break into smaller pieces before freezing)
½ cup frozen raspberries
1 small beetroot, peeled and chopped
½ cup spinach, washed
1 date, remove seed
Directions
Add all ingredients to a high speed blender.
Mix until smooth
Pour into glass and drink while cold