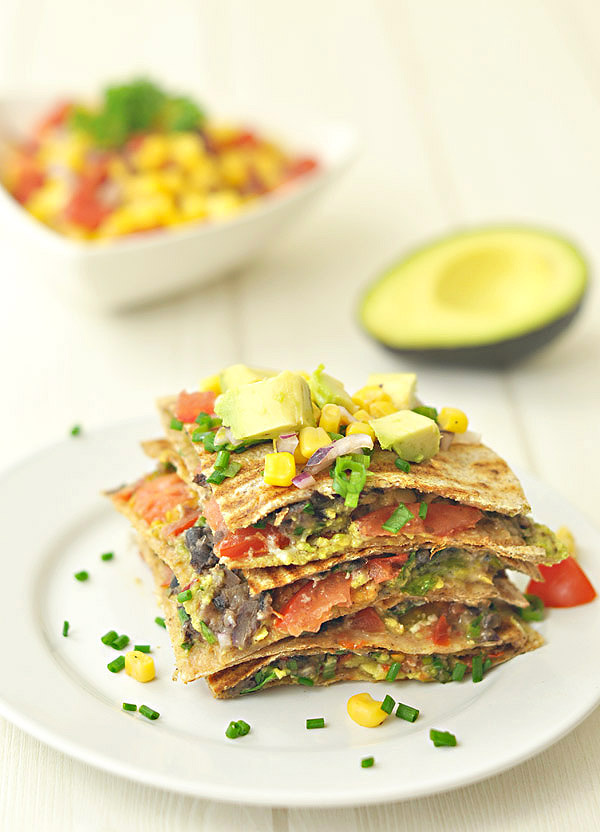 Mexican food is the ultimate comfort food and these black bean quesadillas where a big hit with Mark and I. They are packed full of flavour and come together in no time at all.
If you're after comfort food that is simple to make and incredibly tasty, then this is the recipe for you!
Black beans, avocado, tomato, fresh herbs and a sprinkling of cheese are added to a tortilla and grilled until golden and crispy.
I love to have these as a weeknight meal with a big salad or a weekend lunch when I feel like something tasty that requires minimal effort!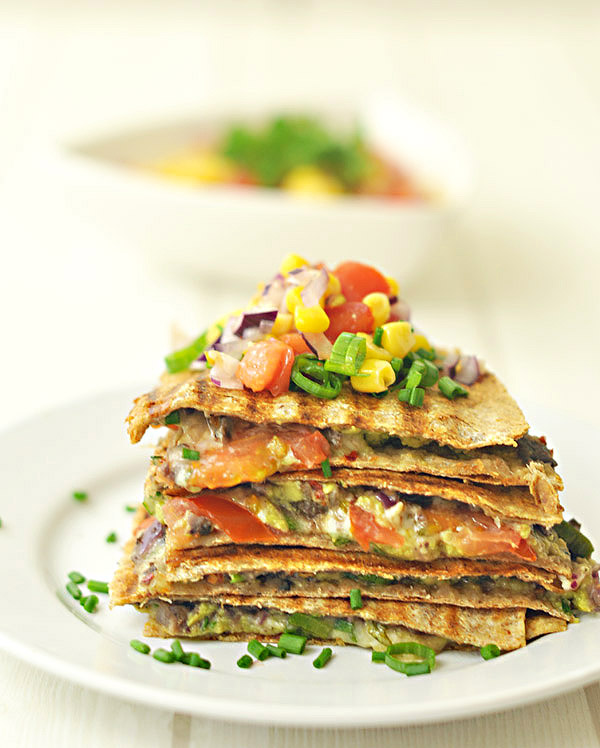 Black Bean Quesadilla
Ingredients
1 can black beans, drained & rinsed
½ red onion, finely chopped
1 teaspoon cumin
1 teaspoon olive oil
1 tablespoon chilli flakes
1 avocado, mashed
4 vine ripened tomatoes, sliced
4 whole wheat tortillas
½ cup grated cheese
½ cup spring onions
½ cup chives
½ cup coriander
Pepper, to taste
Directions
Rinse black beans under cold water and add to a large mixing bowl
Finely chop red onion and add to the bowl with the beans
Season beans with black pepper, cumin, chilli flakes, olive oil and mash
Spread black bean mixture evenly over two of the tortillas
Add grated cheese, sprinkling of fresh herbs and sliced tomatoes
Add mashed avocado to the other two tortillas and put it on the top of the black bean tortillas
Heat a skillet on a low heat with a small amount of oil
Place quesadilla on the skillet and leave to cook for around 5 minutes or until the under side has turned golden and crispy
Flip tortilla over and cook on the other side for 5 minutes
Chop quesadilla into four pieces and serve while hot